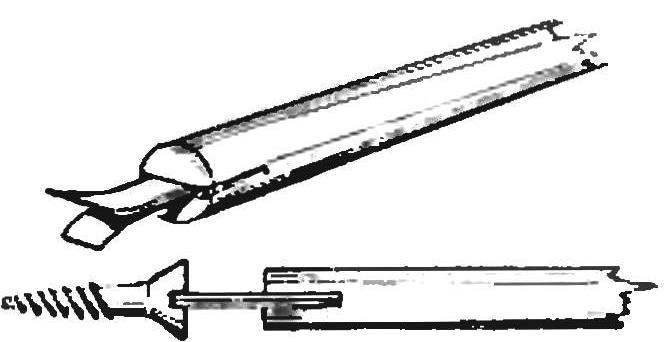 A lot of interesting and useful find in the magazine. In response to your appeal to be not only a reader but also an author, send two of the Council. For several years I use a very handy screwdriver to work in tight spaces. Like was suggested with the magnet, and rubber bands, and tubes, and rings. I neaa rod electrode, propylene in its end face a groove where the two lines inserted flat spring of the clock, and then propal. Squeezing this kind of beak, entered it into the slot of screw holds well.
Recommend to read
THE SUSPENDED BATH
Indeed, from the large mugs, and spacious pans to build a water bath for a couple of minutes. It is enough to use two sticks and a rope. Sticks have on both sides of the circles and...
NOT THE SPRING AND GRAVITY
Conclusion of any country fence is the gate. Often achilladelis provide simple devices that automatically close the gate after you pass through them — this steel springs, and rubber...