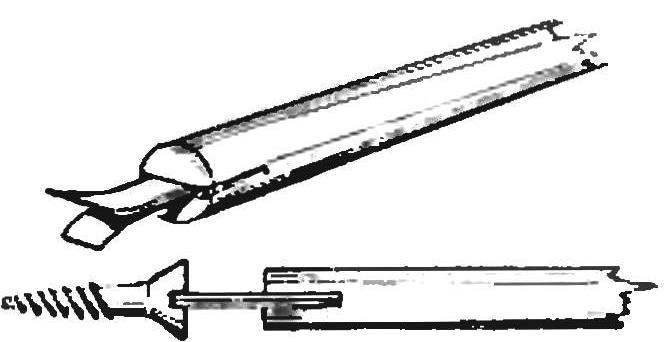 A lot of interesting and useful find in the magazine. In response to your appeal to be not only a reader but also an author, send two of the Council. For several years I use a very handy screwdriver to work in tight spaces. Like was suggested with the magnet, and rubber bands, and tubes, and rings. I neaa rod electrode, propylene in its end face a groove where the two lines inserted flat spring of the clock, and then propal. Squeezing this kind of beak, entered it into the slot of screw holds well.
Recommend to read
THE PCA MACHINE… CANS
Participants of military-Patriotic games from small to big deal for a clothing and "armed" with copies of famous machine guns PPSH, one form of which caused the enemy to panic:...
The reasons for the failure of the Ipad
Many people when buying a new and advanced gadget I hope for a long life, but in reality it is not so. Due to the fact that the tablets are technically complex device that causes of...