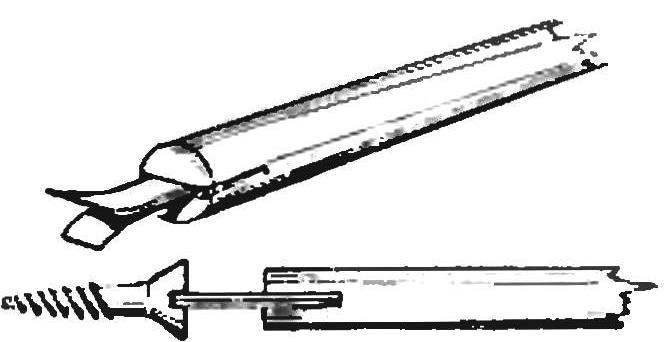 A lot of interesting and useful find in the magazine. In response to your appeal to be not only a reader but also an author, send two of the Council. For several years I use a very handy screwdriver to work in tight spaces. Like was suggested with the magnet, and rubber bands, and tubes, and rings. I neaa rod electrode, propylene in its end face a groove where the two lines inserted flat spring of the clock, and then propal. Squeezing this kind of beak, entered it into the slot of screw holds well.
Recommend to read
CUT THE BUSH WITH A DRILL
Hand tools for mechanical cutting of bushes etc. green spaces developed a lot. Including Amateurs samodelki (e.g., see the publication "M-K" № 6, 1985 on universal electrocasnice ESC-1)....
STAR — CONDUCTOR
Amateur Designers often used in the transmissions of their cars, the chain transmission. And sometimes faced here what problem: for the calculated gear ratio chain couples find it...