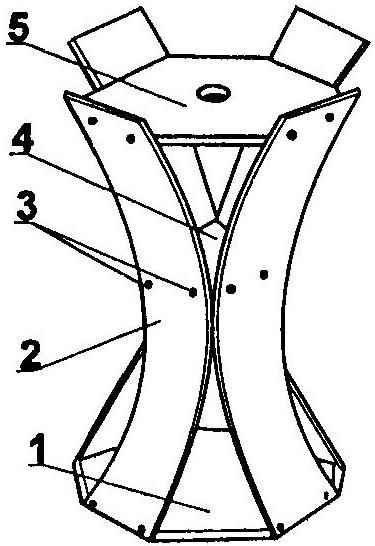 A prudent owner, before commencing any thing, first think, how rationally manage the available material in the waste it left as little as possible. And yet without residues not do. But often they can be used in business. Offer to any piece of furniture made with your own hands – be it a wardrobe, bedside table, Desk or something else to make from the waste of used materials is simple, but original holders for lamps, flowers, statues and even phone.
Along with the main subject stand will look like a small furniture.
The dimensions of the parts of the stand depend on the available pieces — the remnants of furniture materials: strips of laminated hardboard (MDF) and pieces of "improved" DSP. Other materials: instead of hardboard — plywood, plastic and even cardboard instead of particle Board — cutting boards, furniture boards.
The approximate dimensions of the parts shown in the figures, but they can be changed. Only do this in proportion to suggest all the details, because I think that I have chosen the dimensions of the elements is optimal.
The stand consists of only a few parts, but those, possibly, unified: the same configuration and size and shelf base (only the last facet abruptly), and all the rack-sides are generally the same (fully aligned with each other when overlapping), and therefore are made in the package.