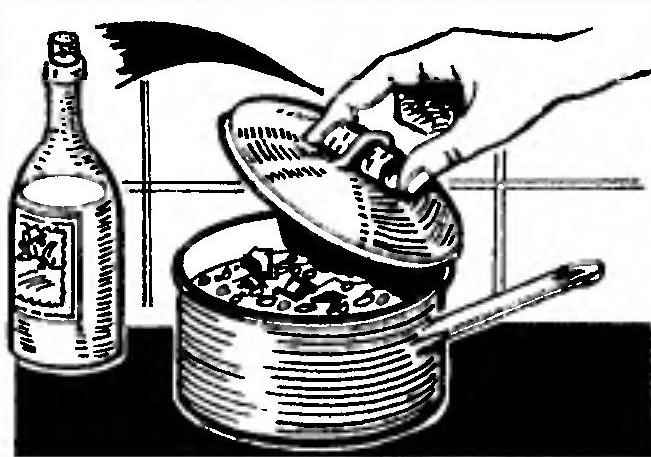 Experienced owner never burn in the kitchen, lifting the hot lid on the stove pots, pans or kettle. To protect hands from this helps her wine tube is threaded under the loop handle on the lid. This operation makes the hostess in advance with all lids of utensils.
Recommend to read
AND ROUND IN THE GRIP
To process spherical or ellipse of the workpiece in the vise — not an easy task: the one who tried to hold them, knows how hard it is to do it without assistive devices. I use in these...
NEW SKILLS DRILLS
The tinkerers are offered interesting options for upgrading ordinary electric drill, which introduced its readers the magazine "Practic" (GDR). Due to the small additions, it becomes a...