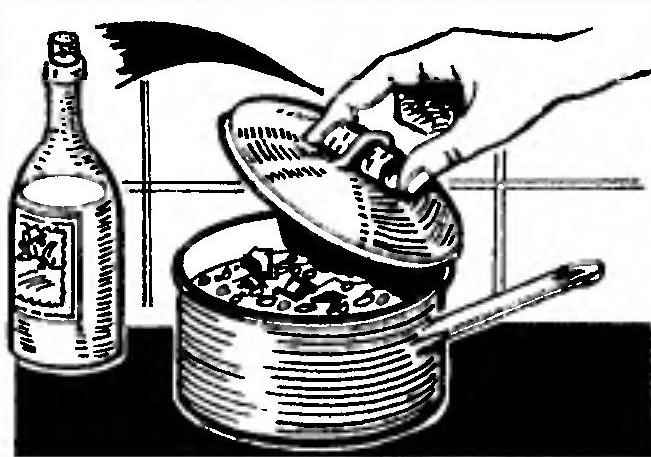 Experienced owner never burn in the kitchen, lifting the hot lid on the stove pots, pans or kettle. To protect hands from this helps her wine tube is threaded under the loop handle on the lid. This operation makes the hostess in advance with all lids of utensils.
Recommend to read
HANGER IN THE KITCHEN
When cooking food often have to open the pot — add the spices, salt, remove the scum. To keep the weight of the hot cover uncomfortable, and place on the desktop sometimes will not find....
CAN OPENER-GREGORATOS
The knife, which I did, the commercially available and opens cans faster. Its basis was a steel tube and rod, a part of her. The end of the rod is bent, it is inserted, and then open...