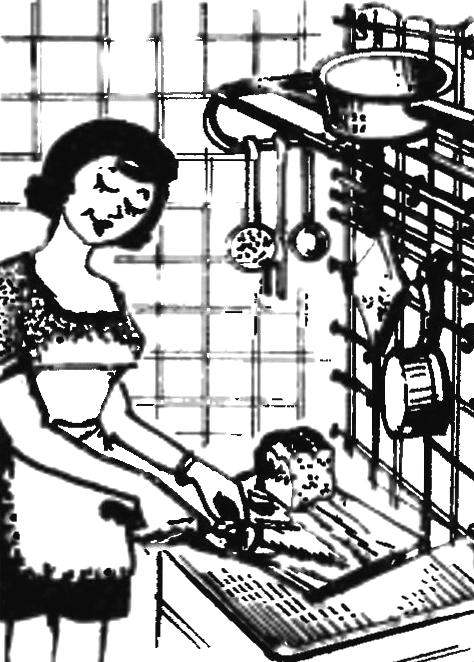 Metal tubular hangers actually meant for the hallway. However, if you look at non-traditional look, will be that they will find wonderful application in the kitchen. For example, strengthening a hanger over the cutting table, you can release it from the surface of a number of rather bulky items: all kinds of kovshikov, pans, pots, different caps, skimmers, ladles — hang or place them on the rack. And located above the plate, it is a convenient place for drying washed dishes and kitchen utensils.
Recommend to read
FLYING ON THE SIDE
Model of a catamaran-class "P" with a sail-wing. Few people remember that the apparatus used for movements the aerodynamic forces, was created more than five thousand years ago. It was a...
SCHEMATICE FOR TOMORROW…
Most modelers relation to schematic gliders and rezinomotornaya, to put it mildly, condescending: "three stick a piece of tissue paper and even after running not immediately fall to the...