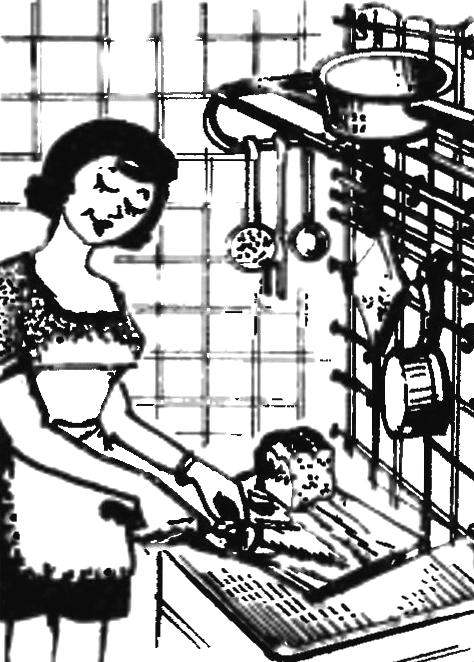 Metal tubular hangers actually meant for the hallway. However, if you look at non-traditional look, will be that they will find wonderful application in the kitchen. For example, strengthening a hanger over the cutting table, you can release it from the surface of a number of rather bulky items: all kinds of kovshikov, pans, pots, different caps, skimmers, ladles — hang or place them on the rack. And located above the plate, it is a convenient place for drying washed dishes and kitchen utensils.
Recommend to read
COMPRESSOR SPARK
Dear "modelist-Konstruktor"! In No. 9, 2004 your magazine published an article about made me the compressor on the basis of the motor-compressor from the old refrigerator. Have used it...
CITY BUS ZIS-155
The replacement of the ZIS-154 was simpler to manufacture, but less capacious 8-foot ZIS-155 (June 26, 1956-ZIL-155), the design which used the elements of the body of the ZIS-154, and...