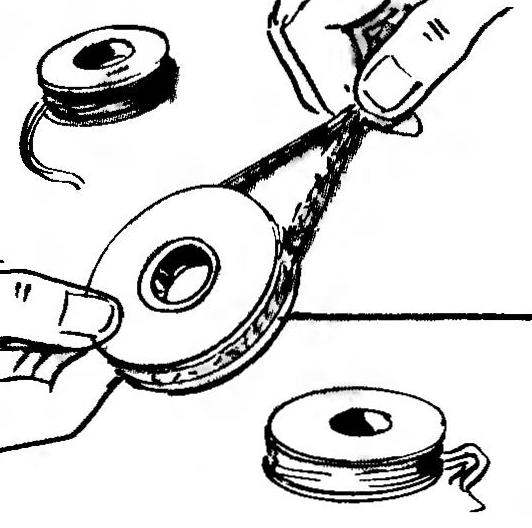 What coil do not occur now in our everyday life and tape, and fishing, typewriter and film projector and all have one awkward feature: they are wound — tends to unwind.
For all of them a simple and reliable latch will serve kolejno of underwear elastic: soft and wide, it does not give content to unwind the coil.
Recommend to read
IF THE FILM IN ROLL
Many photographers prefer to buy film in roll, get the same and its various laboratories. And if one tape charge is not a problem (although for beginners and it's not easy), when you...
PROTECTION TAPE
If you stick to the glass electronic clock transparent sticky film type "Scotch" or used for pasting of books, it will increase the life of the glass and protect it from scratches.   ...