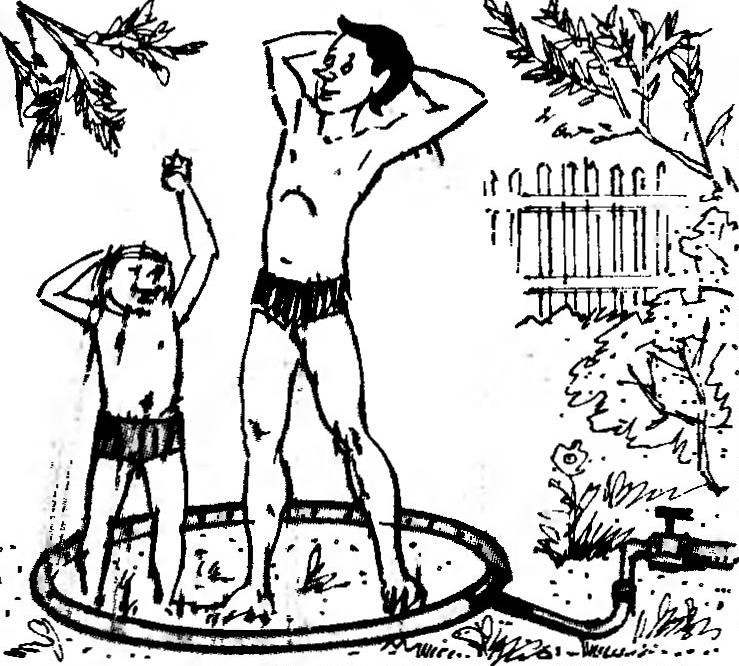 Cool off on a hot day, to perk me up after working in the garden is possible, even if your part is not yet special shower installation. It will replace a rubber or plastic hose with holes, rolled into the ring and with tee podstugivaniya to the water.
P. IVANOV, Stupino, Moscow region
Recommend to read
WHEN WE RAN OUT OF SHAMPOO
You have repeatedly placed the tips where can I find the use of plastic containers of shampoo. I don't throw it away. Those that phobophile diameter, use as holders for rolls of paper,...
PROTECTS TUBE
In radio and electrical appliances are often the wire is passed in a hole made in the sheet metal. Sharp edges can break the insulation and cause a short circuit. Therefore, usually in...