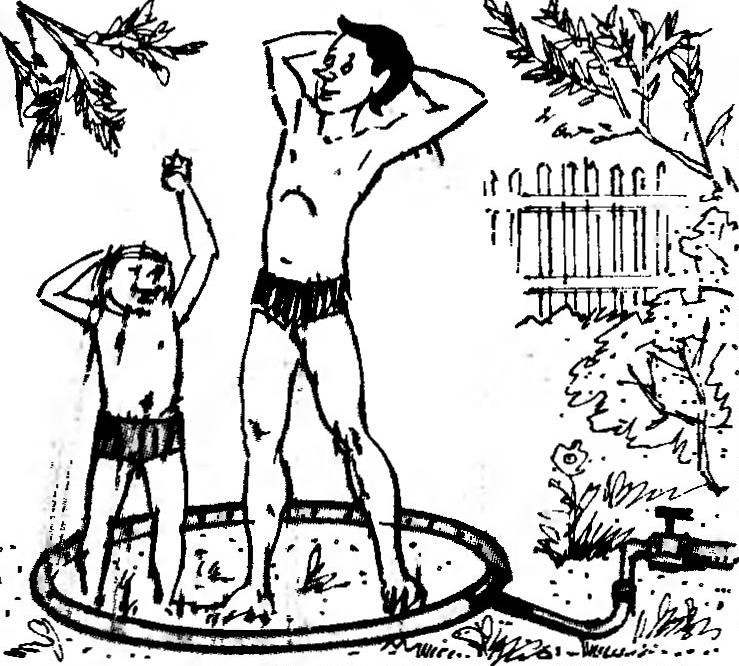 Cool off on a hot day, to perk me up after working in the garden is possible, even if your part is not yet special shower installation. It will replace a rubber or plastic hose with holes, rolled into the ring and with tee podstugivaniya to the water.
P. IVANOV, Stupino, Moscow region
Recommend to read
LIKE CLOCKWORK
At roofing unlikely to lay the slate so that we never need to cut off, adjusting the size of the roof. And someone had to do it, you know what asbestos-cement sheet is not plywood, the...
WILLOWTALK SWITCH THE SPEED
In 2007, No. 9 of our magazine was published an article by Muscovite Vladimir Aleshin on the invention of the Bicycle the hub of the rear wheel, capable of movement to choose the optimal...