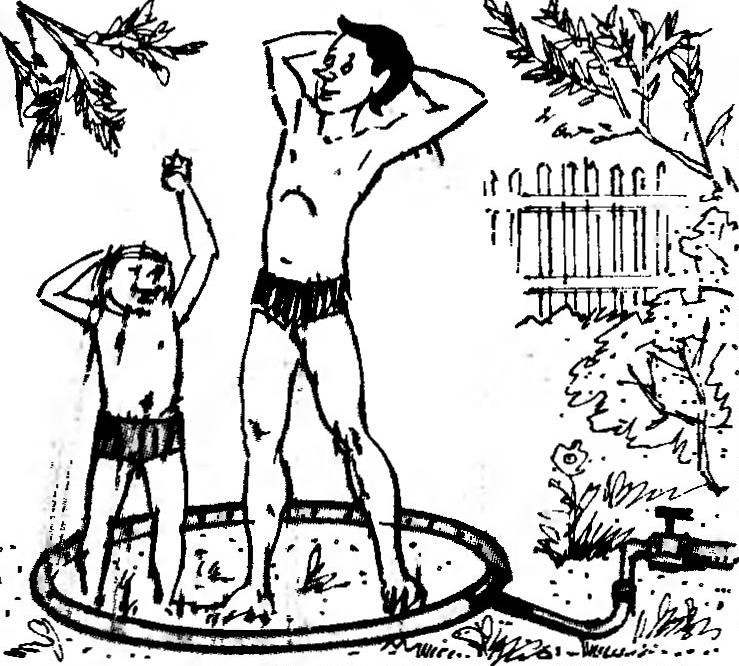 Cool off on a hot day, to perk me up after working in the garden is possible, even if your part is not yet special shower installation. It will replace a rubber or plastic hose with holes, rolled into the ring and with tee podstugivaniya to the water.
P. IVANOV, Stupino, Moscow region
Recommend to read
WITH CARING FOR THE EARTH
The future of our country, its science and industry will soon begin to identify those who are now sitting at their desks in schools, in the classrooms of technical schools and vocational...
MAGAZINE FOR KNIVES
Offer two wall-mounted design magazines for kitchen knives. The first consists of two wooden foils with a cut in one of them Windows. If you need to clean the grooves is sufficient to...