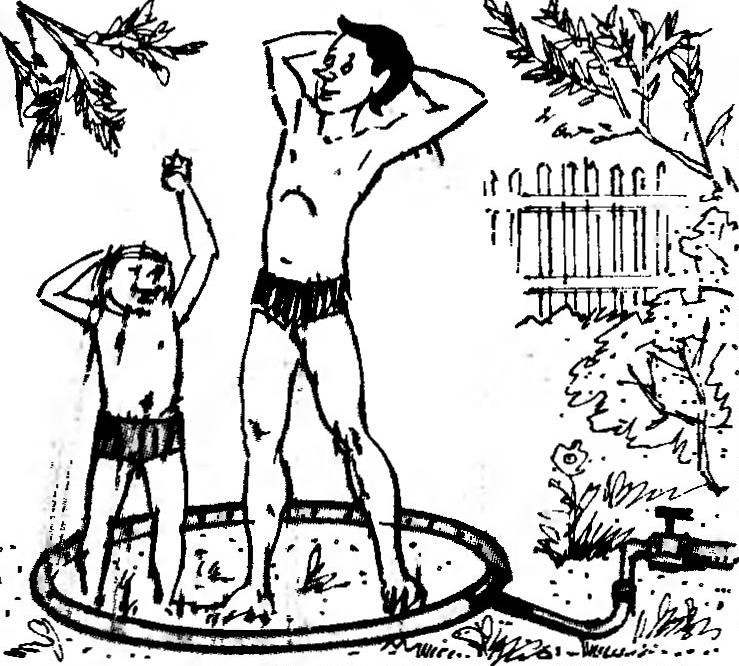 Cool off on a hot day, to perk me up after working in the garden is possible, even if your part is not yet special shower installation. It will replace a rubber or plastic hose with holes, rolled into the ring and with tee podstugivaniya to the water.
P. IVANOV, Stupino, Moscow region
Recommend to read
EASY LACE TREE
On any country site, especially if it is located near the forest, have a special sense of closeness to nature. And perhaps that's why it is very natural and aesthetically pleasing looks...
KMD IN "EARTH" VARIANT
There is an expression: "the Best is the enemy of good." It remains true, however not always. Any Modeler familiar with one of the standard domestic compression motors — KMD-2,5....