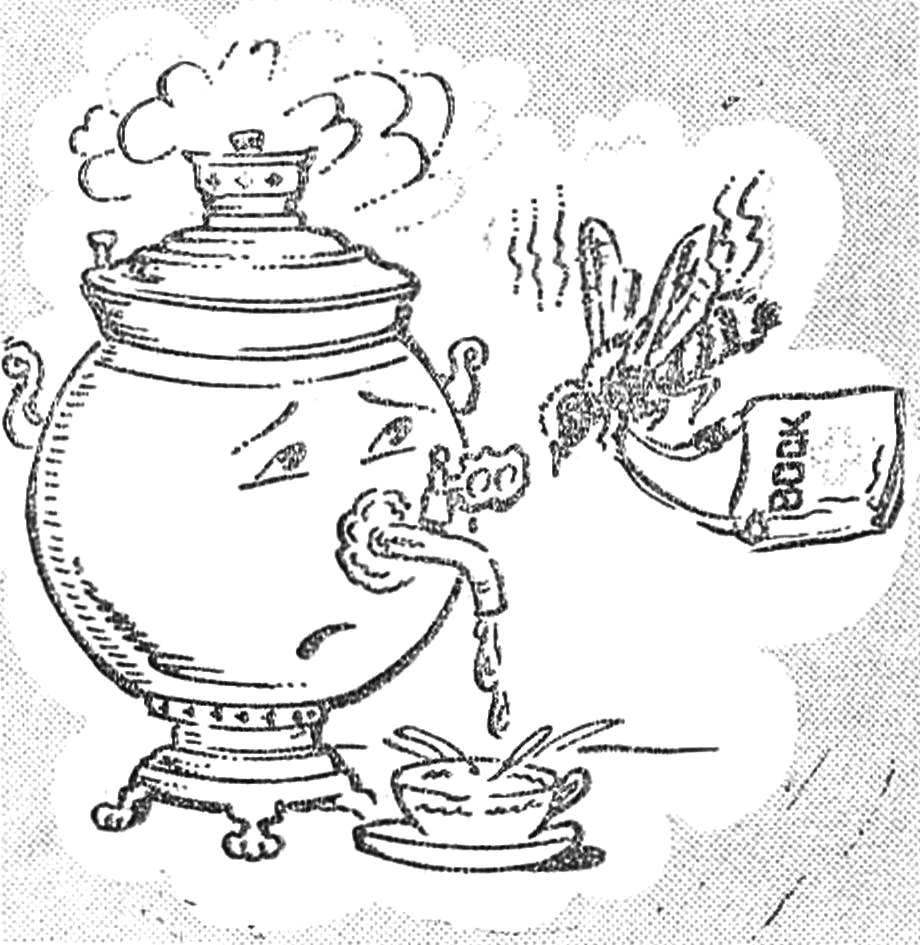 Under the spout of the samovar, as a rule, is placed the Cup — few of them are not leaking. In another case, the tap lapped so that not force it to not rotate. It is possible to kill two birds with one stone, if the cone of the cock to RUB weighty or paraffin, and turn will be easy, and will never leak.
K. TRUBITSIN, the student, Moscow
Recommend to read
FORGE OF IRON…
Somewhere in the closet or on the mezzanine you've got old cast iron iron, which is usually heated by the burner household gas stoves.           Remove it when you need to...
WITH THE AMMONIA — TO THE BATTERY
This advice will be useful to motorists, loving care and not shy to Tinker themselves with their car.     If you want to remove razrushivshij the electrolyte from the surface...