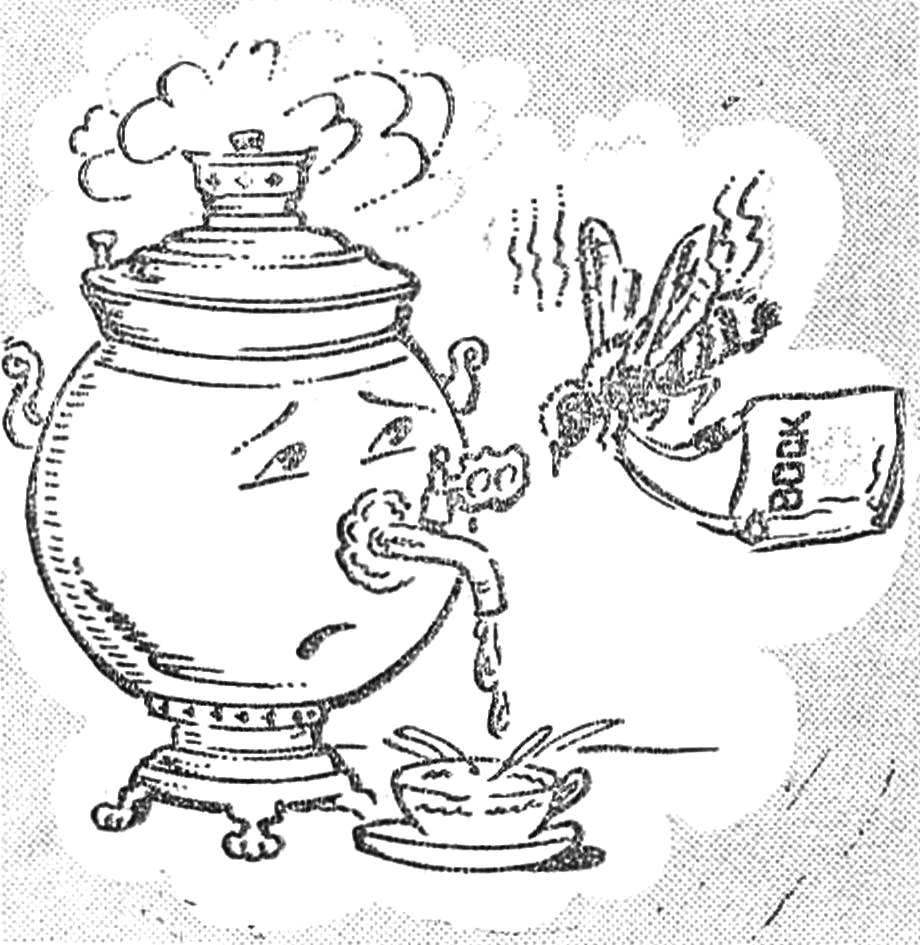 Under the spout of the samovar, as a rule, is placed the Cup — few of them are not leaking. In another case, the tap lapped so that not force it to not rotate. It is possible to kill two birds with one stone, if the cone of the cock to RUB weighty or paraffin, and turn will be easy, and will never leak.
K. TRUBITSIN, the student, Moscow
Recommend to read
FORCING THE "D"
Bike engines D-5 is familiar to many designers and Amateurs. On their basis build different machines: microvesicle and motology, microaerobic and motonarty. Often readers turn to us with...
SUSHI ON THE WATER
There are still many of Russia's rivers and lakes that can deliver joy and pleasure to fans of rest on water. But most reservoirs where you can swim in the boat, away from settlements....