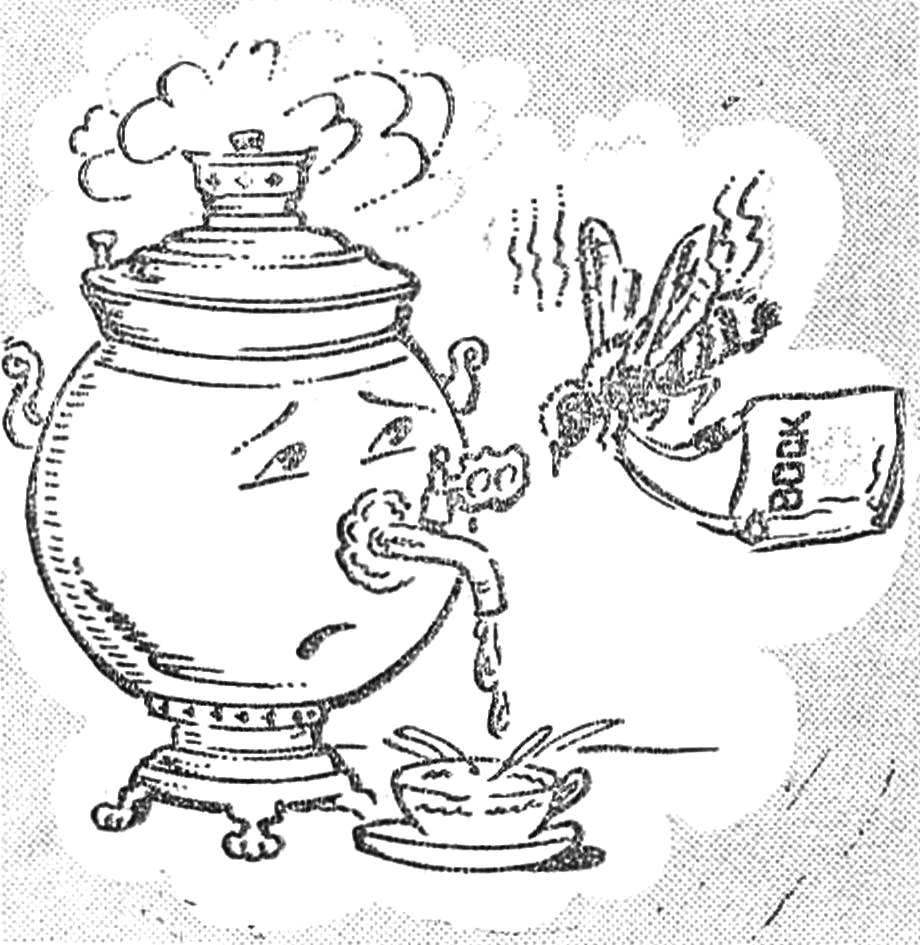 Under the spout of the samovar, as a rule, is placed the Cup — few of them are not leaking. In another case, the tap lapped so that not force it to not rotate. It is possible to kill two birds with one stone, if the cone of the cock to RUB weighty or paraffin, and turn will be easy, and will never leak.
K. TRUBITSIN, the student, Moscow
Recommend to read
THE BRUSH DOES NOT DRY UP
If in a plastic cover for glass jars to make the appropriate hole for the handle paint brush, "kill", as the saying goes, "two birds with one stone": and the paint in the Bank will not...
WITHOUT A FUNNEL
Now in use many soft plastic bottles, cups, jars. To all the other advantages of such packaging is the fact that with its help. you can drink fluids in narrow vessels even without...