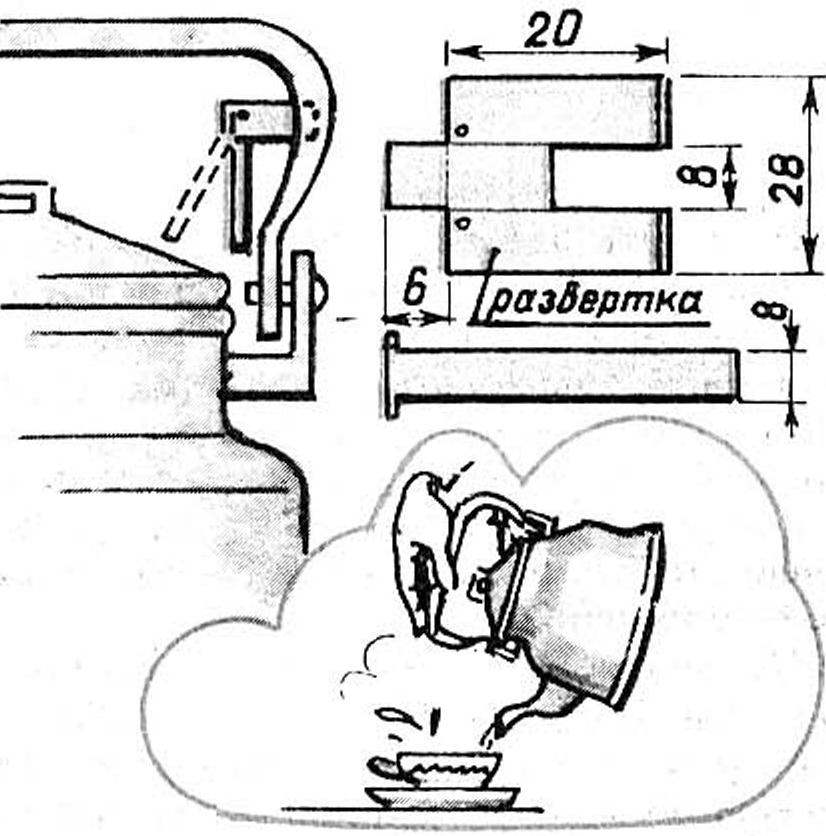 When pouring the boiling water from the kettle didn't fall cover, fabricated sheet metal a simple device that secures the lid in an inclined position of the kettle.
C. DACKOW, Novovyatsk
Recommend to read
BIKE
Morning gymnastics, running, lignite winter and summer Hiking trips, Cycling is an effective means of health promotion. However, the bike largely depends on St of road traffic, the...
PATTERNED FRAME
For those who do not have the skills in doing the carving, but wants to make a product decorated with a simple pattern, it may be advisable to start with the manufacture of the original...