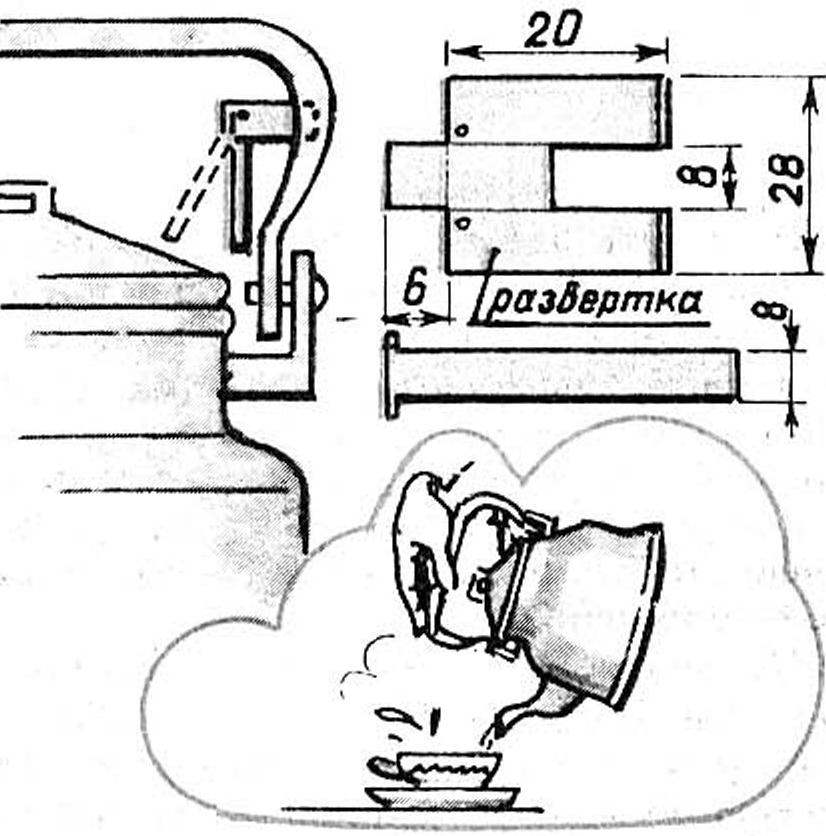 When pouring the boiling water from the kettle didn't fall cover, fabricated sheet metal a simple device that secures the lid in an inclined position of the kettle.
C. DACKOW, Novovyatsk
Recommend to read
THE ROD — CHUTE …
Fall — during fall and rainy weather — wet leaves quickly clog all the drains from roofs and especially gutters. To prevent this from happening and did not have those constantly cleaned,...
CLAMP AND PIPE
When welding T-joints of pipes pre-combining them is difficult. Made a fixture consisting of two metal plates, studs, and two nuts, it is possible to securely lock the segments of pipe...