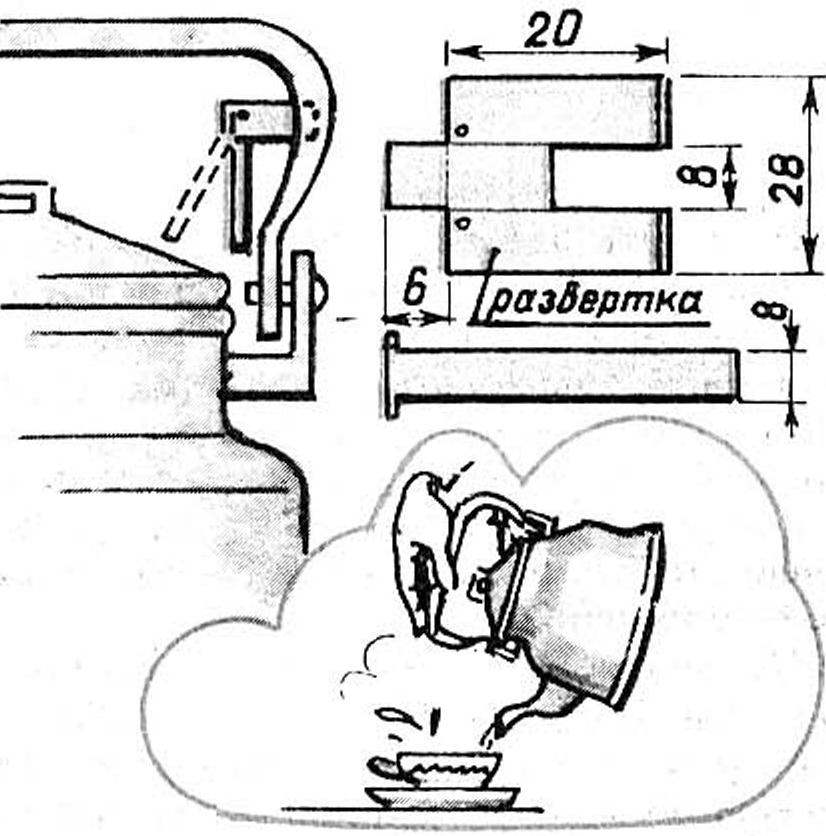 When pouring the boiling water from the kettle didn't fall cover, fabricated sheet metal a simple device that secures the lid in an inclined position of the kettle.
C. DACKOW, Novovyatsk
Recommend to read
OCEAN PATROL
It is well known that warships is not only a means of waging war at sea. And in peacetime the Navy has to solve a wide range of tasks — carry out protection of territorial waters to...
HOW TO SET UP THE ANTENNA?
Almost all users as a stationary radio stations (including those intended for civil radio on 27 MHz), and automobile radios and 4M AM (amplitude and frequency modulation) are faced with...