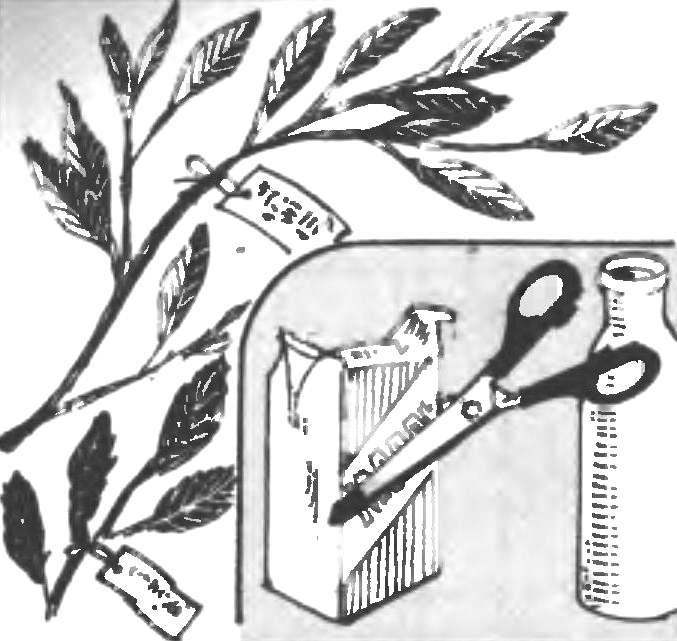 Lovers of flowers and gardeners is often necessary to mark the plants or seedlings, not to forget where what was sown-planted. Such tag-number plates can be cut from the modern packages of milk or juice. And more durable would be like a harvesting of white plastic bottles.
Recommend to read
THE GATE-INVISIBLE
Offer the gate invisible to the cottage or a garden cottage with a hedge of thick bushes. The gate itself is made as usual rectangular frame with a brace, and stuffed on top of her...
THE HARVESTER GOES ON THE COURSE
When Gennady Kulish arrived in Kirovohrad Institute of agricultural engineering, engineering, it, recent rocketmodeler, and in a head could not come that an important part of modern...