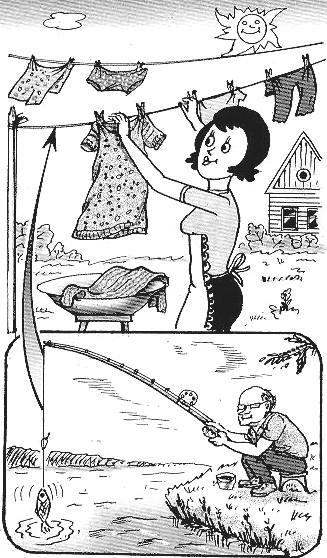 For drying clothes instead of rope is convenient to use thick fishing line, advancing on the strength (calculated on the force of 35 kgf). It is less visible, doesn't spoil the view and it is not necessary to remove.
Recommend to read
DRILL THE HOLE UNDER THE
The idea is to make readers Boer came to me in the following everyday situations: having descended into the manor house, did not have time before winter to conduct water from the well....
THE SUV ON THE AIRWAVES
RC model car-road type buggies are increasingly present in the pages of specialized magazines for modelers and for good reason. The popularity of radio-buggy is growing steadily;...