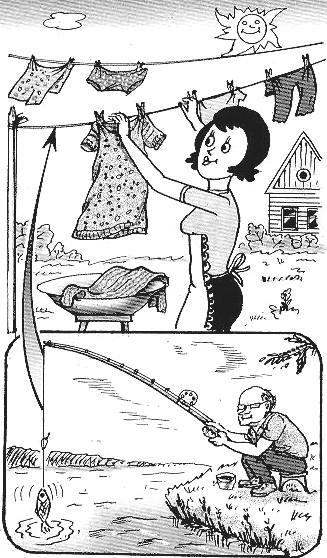 For drying clothes instead of rope is convenient to use thick fishing line, advancing on the strength (calculated on the force of 35 kgf). It is less visible, doesn't spoil the view and it is not necessary to remove.
Recommend to read
BALCONY DRYER
To quickly dry the washed linen, the hostess usually hung out on the balcony: comfortable but not very aesthetically pleasing. However, drying underwear will not be visible from the...
ETERNAL SCOOP
No words, plastic dustpan easier and more hygienic than metal. But its working edge for strength are made thick, and it is an insurmountable barrier for dust: not just a broom, even...