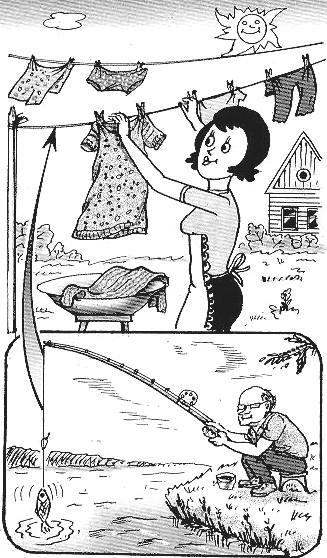 For drying clothes instead of rope is convenient to use thick fishing line, advancing on the strength (calculated on the force of 35 kgf). It is less visible, doesn't spoil the view and it is not necessary to remove.
Recommend to read
ADJUSTABLE STOOL
Equally uncomfortable to sit and when feet do not reach the floor and if the seat is very low. I think everyone has noticed that, sitting behind the piano, the pianist is rotating the...
"HOME" FOR MAGAZINES
On my shelf is a... a five-story "house" and "live" in this compact tape cassettes. Grasp the ring on the roof, I can pick it up and put in front of him. Ring the top of the spindle,...