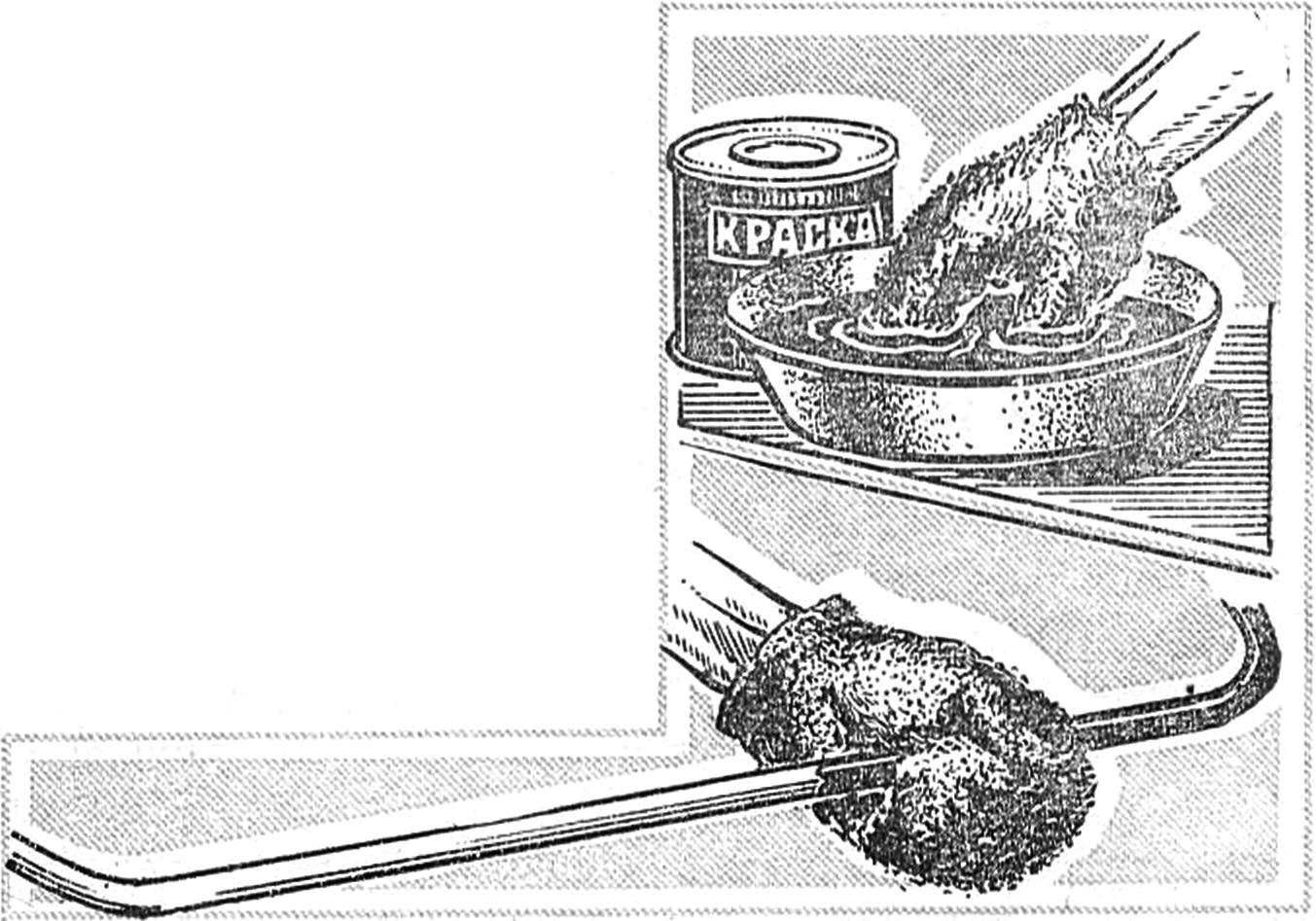 Water pipe running along the wall, paint normal brush hard. For this purpose I made a MITT made of sheepskin with the fur outside. Wearing it on your hand and dipped into the paint, carefully paint the pipe on all sides.
V. SHURYGIN, S. Dry Berezovka, Voronezh region
Recommend to read
"LACE" WITH HOLES
Hanging on a nail the picture or mirror will make a mistake with the calculation of the length of the rope loop: it would be necessary to tighten or release, and everything is tied. In...
The MiG-3
The fighter I-200 was developed from November 1939 under the leadership of H. H. Polikarpov, and then A. I. Mikoyan and M. I. Gurevich. The first flight took place on 5 April 1940 the...