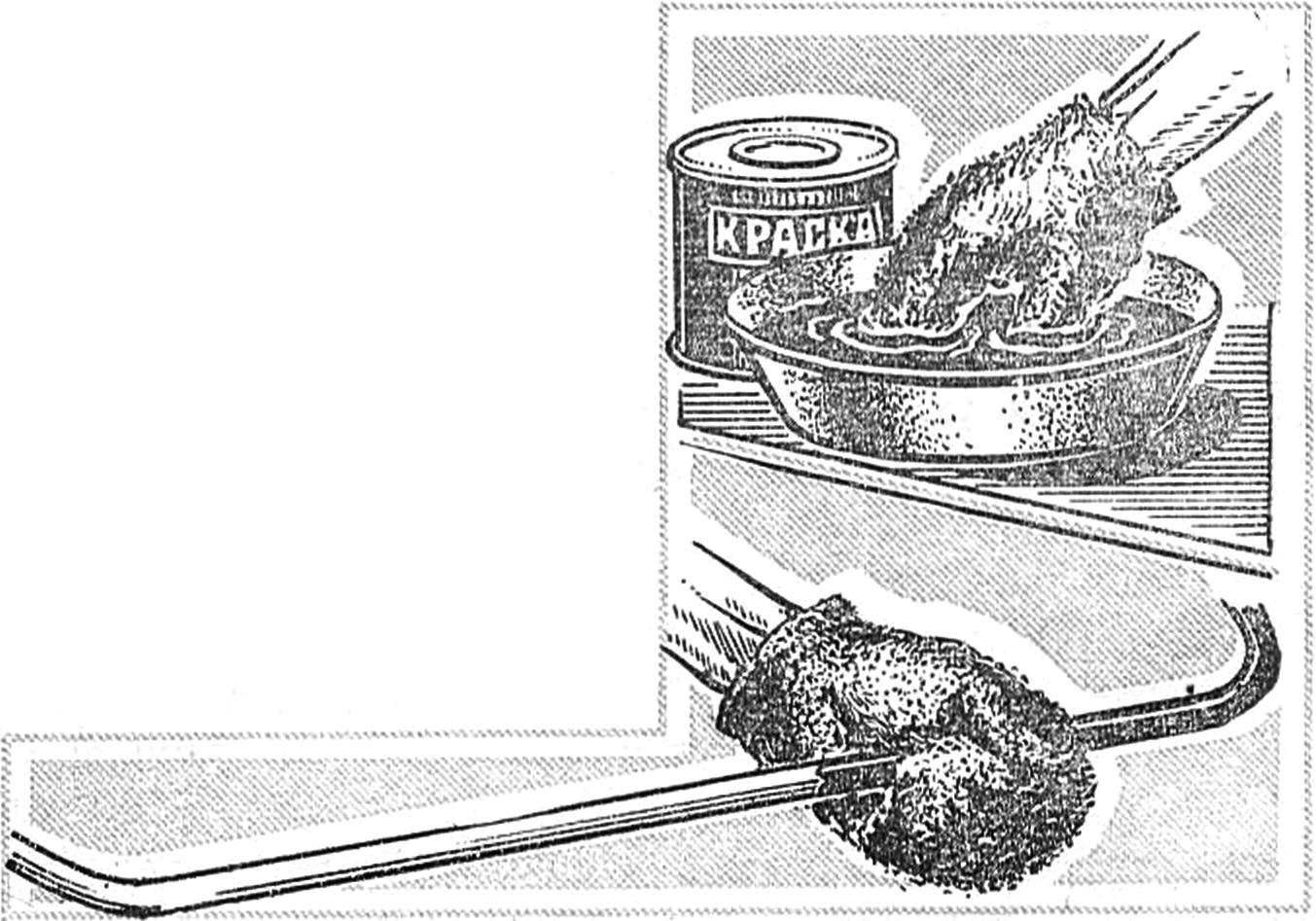 Water pipe running along the wall, paint normal brush hard. For this purpose I made a MITT made of sheepskin with the fur outside. Wearing it on your hand and dipped into the paint, carefully paint the pipe on all sides.
V. SHURYGIN, S. Dry Berezovka, Voronezh region
Recommend to read
MODEL AIRCRAFT ENGINE -IT IS REAL!
Modelers - people are scrupulous, and appreciate when a replica model of the aircraft, ship or tank is not only the most similar prototype, but repeats it in great detail. Imagine that...
HAMMER-THE MAGICIAN
In my experience that after the publication in the journal "modelist-Konstruktor" home-made car (like mine in the January number for 1971) are the authors of many cities requesting them...