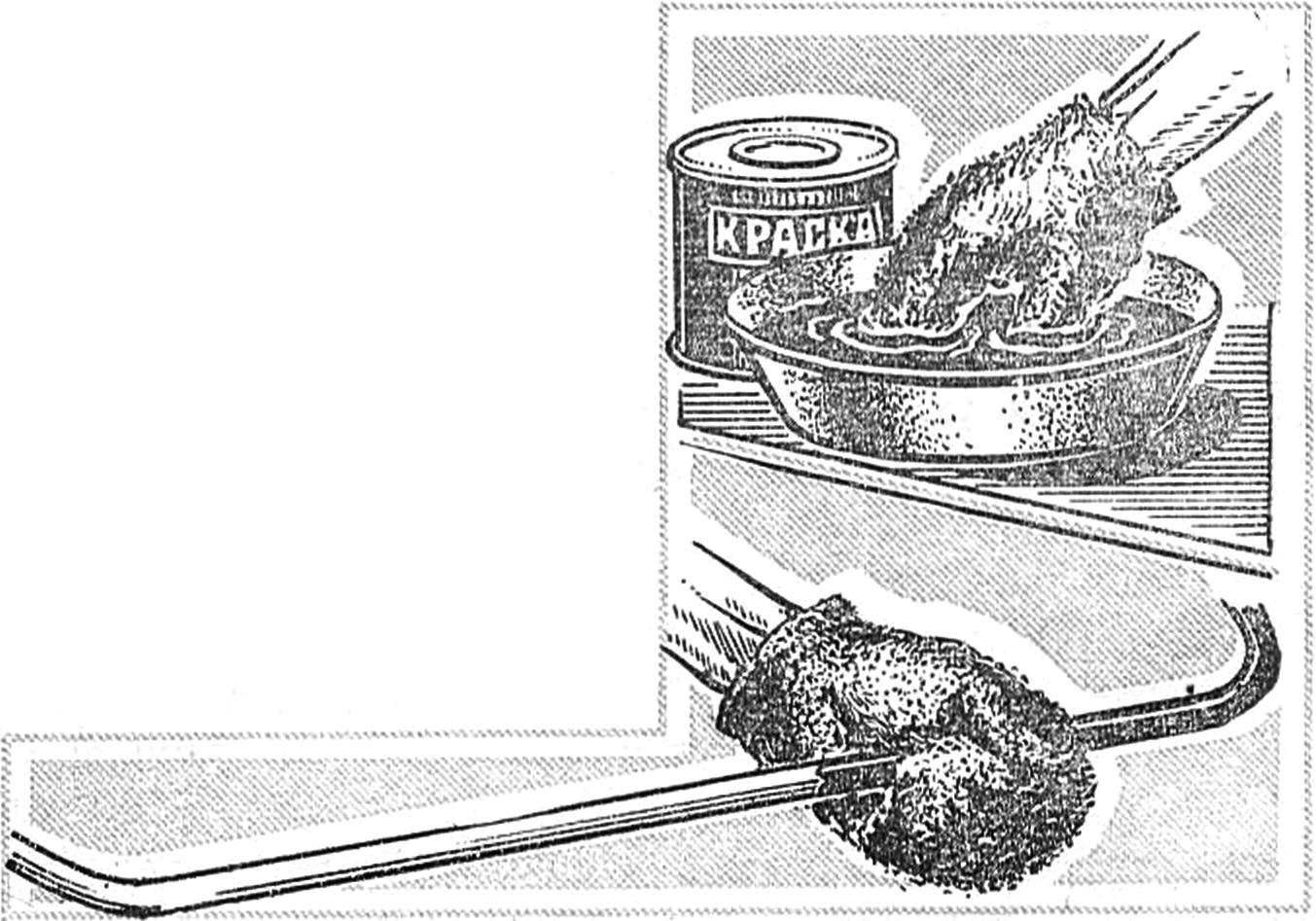 Water pipe running along the wall, paint normal brush hard. For this purpose I made a MITT made of sheepskin with the fur outside. Wearing it on your hand and dipped into the paint, carefully paint the pipe on all sides.
V. SHURYGIN, S. Dry Berezovka, Voronezh region
Recommend to read
THE BRUSH DOES NOT DRY UP
If in a plastic cover for glass jars to make the appropriate hole for the handle paint brush, "kill", as the saying goes, "two birds with one stone": and the paint in the Bank will not...
THE BRUSH CHANGES "HAIRSTYLE"
The normal brush is good for painting only flat surfaces. That's why innovators design for complex works of a special brush. The original, with the unusual instrument, outwardly, no...