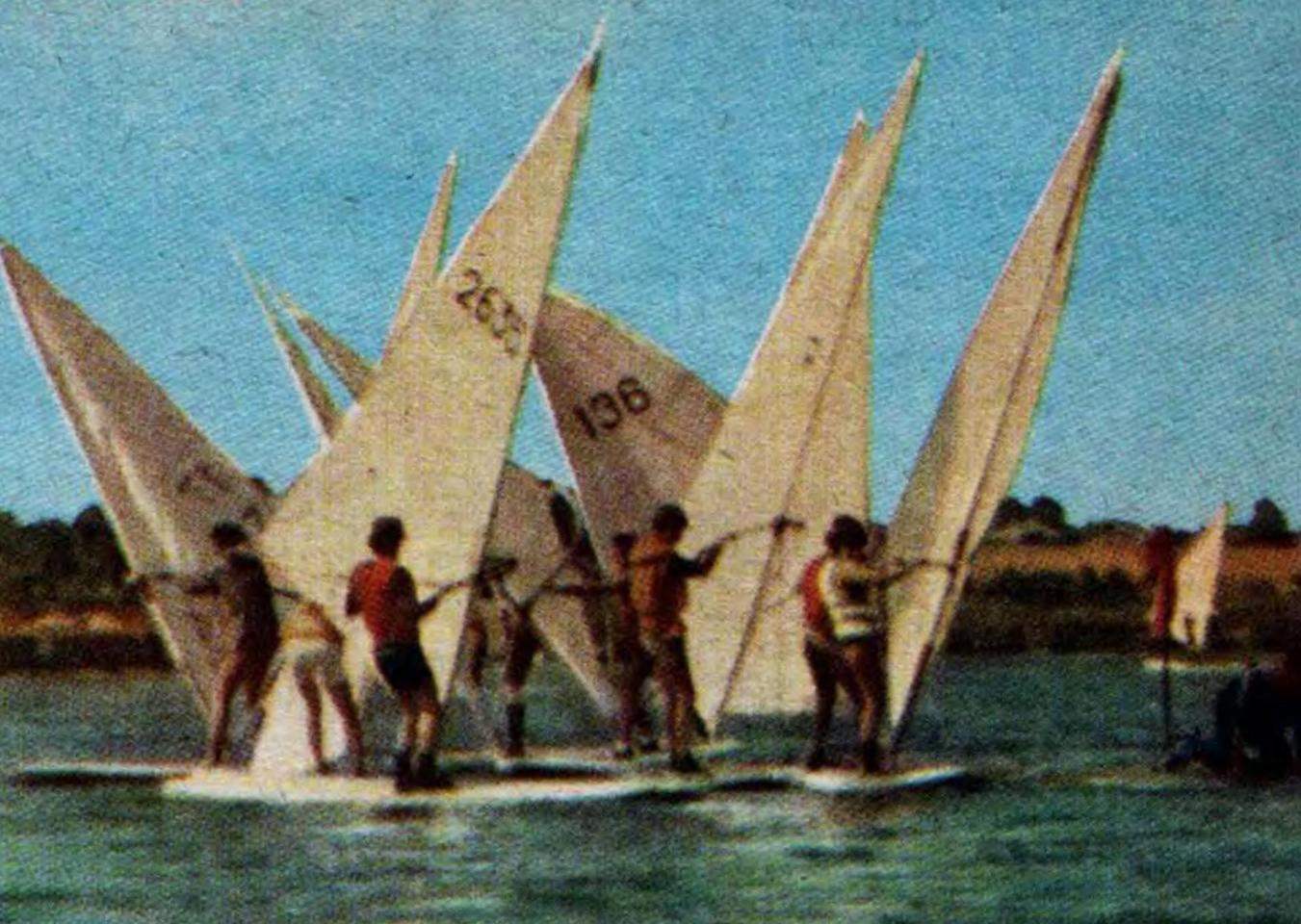 We can safely say: all-Union competitions "the prize of the Heroes of the Cosmos" today, the most popular competitions of fans of Windsurfing. Last year, no" was attended by about 170 athletes that were part of the 32 teams. Start hosted the Olympic "Windglider" and Board a free class. Won the master of sports of international class V. Overgrown" (Vodnik, the master of sports Yuri Kuznetsov ("Orbit") and Janis SOPs (Republican Central yacht club, Riga); women — Y. Kazakov, I. Sklemina (both from the "Vodnik") and the Leningrad M. Dubinko. Team championship the team of the Armed Forces.
A SELF-MADE BOARDS IS A SIGN OF QUALITY
"Our Board is better brand", is proud to say many of the participants. In fact, the competition featured many of the original technical solution to the homemade shells.
Here is one of such innovations. Now enthusiasts of Windsurfing has developed new, more advanced manufacturing technology of the hull in vacuum. Design procnias it more evenly, without "bubbles" distributed source materials. Revealed the opportunity to leave the inner set of foam (60 dm3 according to the rules of construction) only for gain, and not to stack solid as earlier, leaves. The Board has become more light and resilient, to improve its driving performance, tougher now put the centerboard.
Learned craftsmen and "wound" fiberglass mast. It is especially well developed in Leningrad, engaged in the construction of the boards in the shipbuilding Institute, the enthusiasts section of the surfing society "Orbits of the suburban Kaliningrad.