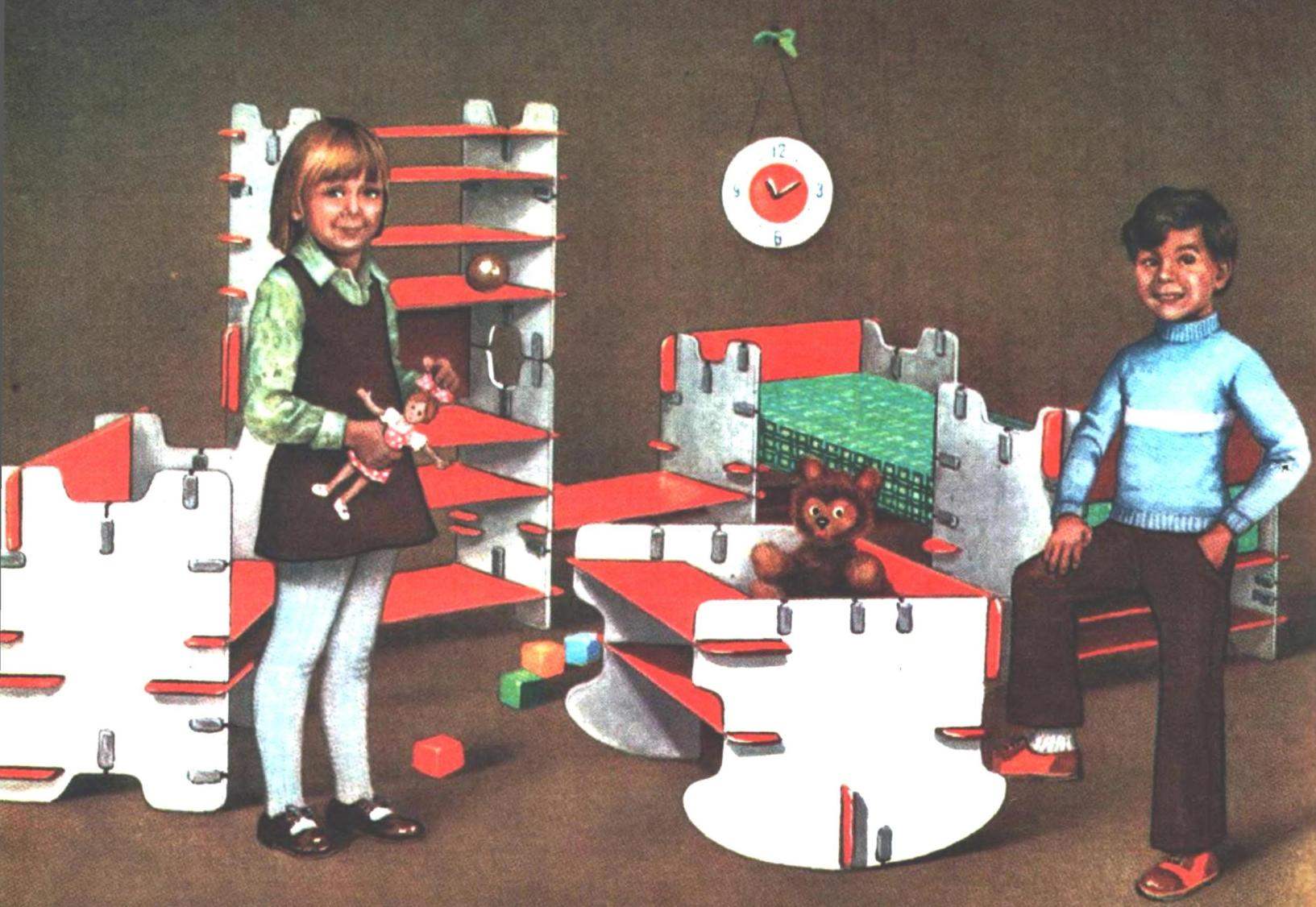 As soon as we hear the word "designer" as we have before us the first thing to appear beloved by many children children designers, which are so interesting to collect machines, tools, houses — almost like the real thing, only miniature. And when in our apartments appeared sectional furniture, adults with great zeal and great pleasure too began to move, and not just once a year, its individual sections, changing the appearance of your rooms, creating various options for cabinets, walls, etc.
Modern furniture sets are themselves elements can vary their combination. They carry a good composite, even while the entire set is made from a limited number of parts. They are called unified.
For example, children's furniture, from the set Design, shown in the Central exhibition NTTM-81. Standard for the number of items you can gather from it, six. It's a table, a chair, a bed with standard mattress, sectional bookshelf, toy box, rocking chair, even. But if, say, there was no need for the toy box or the child grew up, went to school, then dismantling the now-redundant piece of furniture from the elements easy to make a Desk, build a Cabinet, attach it to a bedside table where you can play Board games, etc. Thus, recruitment is based on the principle of "growing" furniture, when items are needed especially for classes of games corresponding to a certain age children can undergo significant changes during long-term operation. They grow with your child: "Designer" provides the ability to change the main dimensions of these objects and thus increase the lifetime of the furniture for children.