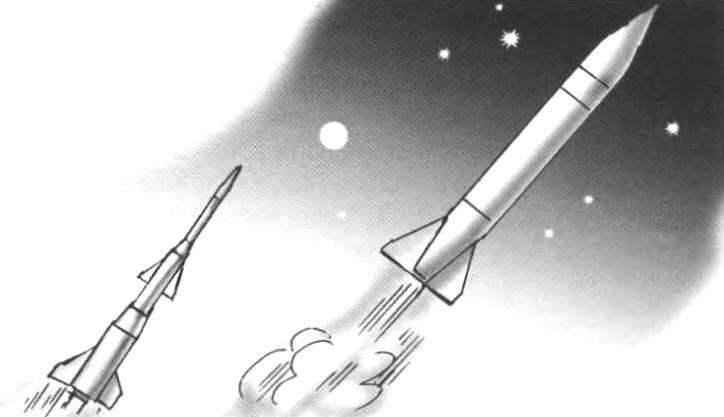 Category high-rise models (S1) is one of the oldest in the rocket modeling. Since 1985, the sixth world championship, it is firmly "registered" in all world and European Championships. It should be noted that our sportsmen became the leaders in it, and of the eleven world Championships last twenty years became seven-time Champions.
A landslide victory in the 16th world championship at the Baikonur cosmodrome in class of models on the height of the flight was won by V. A. Menshikov, the repeated champion of Russia, prize winner of Championships of Europe and world. His model — "skyscraper" class S1B rose to 612 m (see "M-K" № 6, 2007).
Depending on the specific impulse of the engines, the diameter and length of the housing category S1 is divided into five classes. For many years, are championship classes S1B — S1C boys and from adults. After the recent changes in the FAI code technical requirements for the models are the same: minimum diameter — 40 mm on the mid-length of the rocket (not less than 500 mm). And yet, in the category S1, the minimum diameter of the body (back section any stage) should not exceed 18 mm.
Classes S1B and S1C different maximum total impulse of engines and the starting mass of the model. Young pulse is not more than 5 n. S., weight — not more than 60 g in adults, respectively — not more than 10 B. C. and 120 g.
Another General requirement for the models in this category. With the use of two "working" levels of the impulse model rocket engine (MRD) must be the same on both levels, 2.5 n. s. (in class S1B) and 5 NS (for a class S1C). You may use any number of engines, in any combination thereof, provided that their total momentum will not exceed the allowable values for this class.