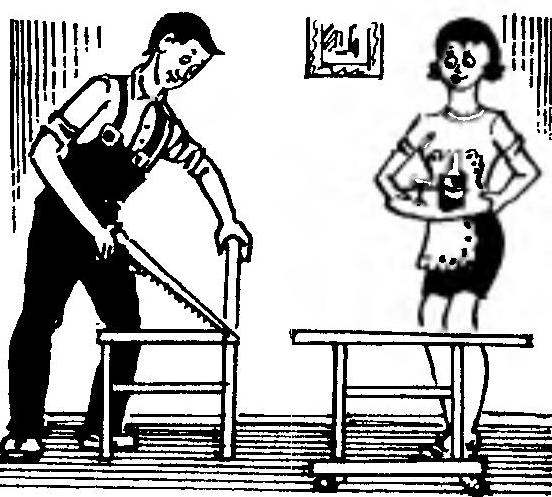 A long-standing desire to have a coffee table brought me to a furniture store where there was at least a strong desire to make this table their own — these were there prices.
Turned up under the arm of the old chair — is not the basis for the table? Sawed off the back, top and bottom nailed to the shield of particle Board, attached to four wheel from the old sofa that coveted coffee table. He successfully serves as a kitchen and as a TV stand.
Recommend to read
FROM THE CHAIR — TABLE
All nice and comfortable modern chairs on a rotating metal base, so sorry — often break down. However, after that, they can be useful, but in a new way. If, instead of sitting on the...
THE MACHINE — TV
The image on the blue screen was perceived undistorted, the viewer must be directly in front of him, not the side. Not by chance we no-no and will deploy this difficult box, if the...