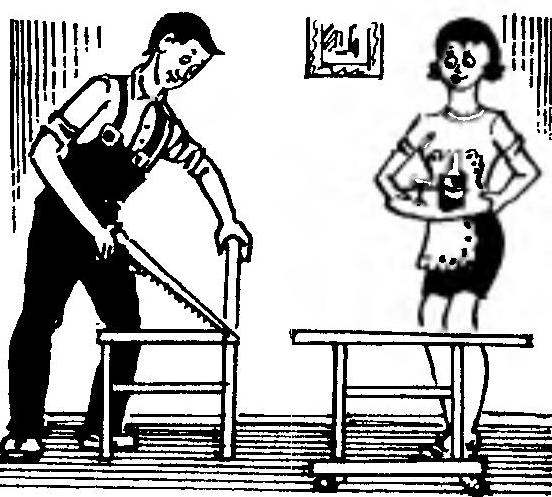 A long-standing desire to have a coffee table brought me to a furniture store where there was at least a strong desire to make this table their own — these were there prices.
Turned up under the arm of the old chair — is not the basis for the table? Sawed off the back, top and bottom nailed to the shield of particle Board, attached to four wheel from the old sofa that coveted coffee table. He successfully serves as a kitchen and as a TV stand.
Recommend to read
SOFA-TRANSFORMER
In a small garden house or in a small room at the cottage this furniture will be very functional though, because that day, being assembled in position "sofa", takes up little space, and...
DOUBLE BED
When the family of two children — and doubled. For instance, bedrooms require more space under them. That would let the industry such as baby beds that day took place less than half the...