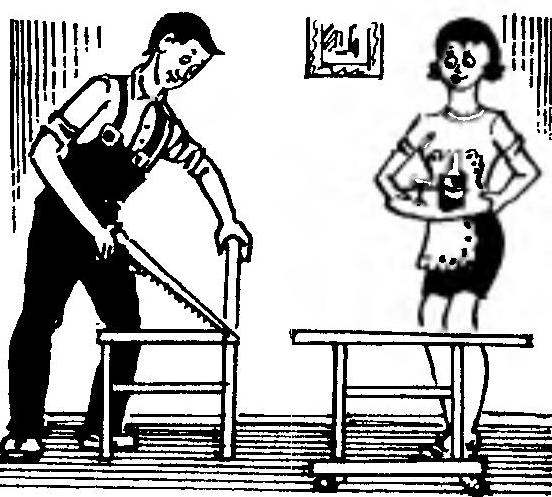 A long-standing desire to have a coffee table brought me to a furniture store where there was at least a strong desire to make this table their own — these were there prices.
Turned up under the arm of the old chair — is not the basis for the table? Sawed off the back, top and bottom nailed to the shield of particle Board, attached to four wheel from the old sofa that coveted coffee table. He successfully serves as a kitchen and as a TV stand.
Recommend to read
SHEATH-AXE
Maybe for a log splitter and still one notch more or less on its working edge; do not depend on it, it will split the log or not. Another thing — the axe of a carpenter or woodcutter:...
UNSCREWS… BOILING WATER
Intractable loosening the tubular connection experienced craftsmen heated with a blowtorch. Almost the same effect can be achieved and more domestic. Spraying the connection with boiling...