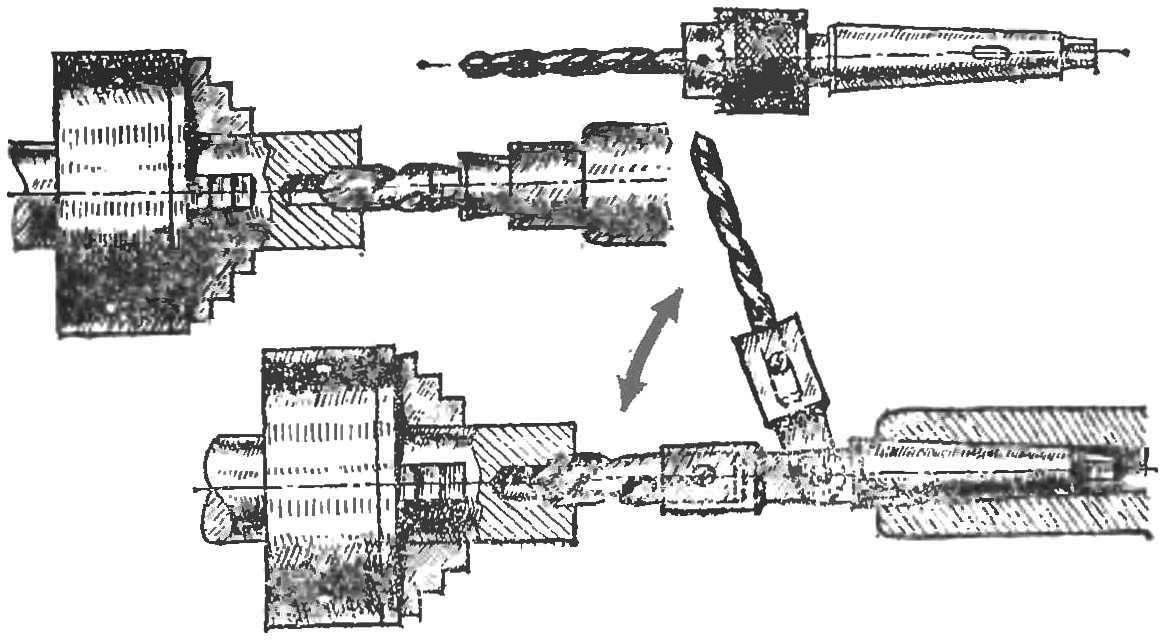 Once instructed the boys to handle on turning the glasses of the part having a stepped hole. The hole is cut, usually in two stages: first inserted into the rear Babin smaller drill bit — drilled the hole, then a tool with a wedge knocked out of the cone and there you insert a different drill bit of larger diameter. Future turners on tapered shank pivotally secured two drill bits. If necessary, Turner enough to let the details of any of them, and the hole is ready. Offer young innovators has allowed the turning shop ahead of time to cope with the order.
Recommend to read
PRECISION 0.1 — WITHOUT A MICROMETER AND VERNIER CALIPER
Measure the bore diameter or roller to determine the size of the gap with an accuracy of 0.1 mm it is possible not only with the help of micrometer, Vernier caliper or feeler gauge. Each...
"SCHOOL" CUTTER
Rationalization proposal Lyubertsy student of secondary school № 42 of Yuri Furmanov. How to ensure all novice turners cutters? Almost every school workshop this problem exists. The HSS...