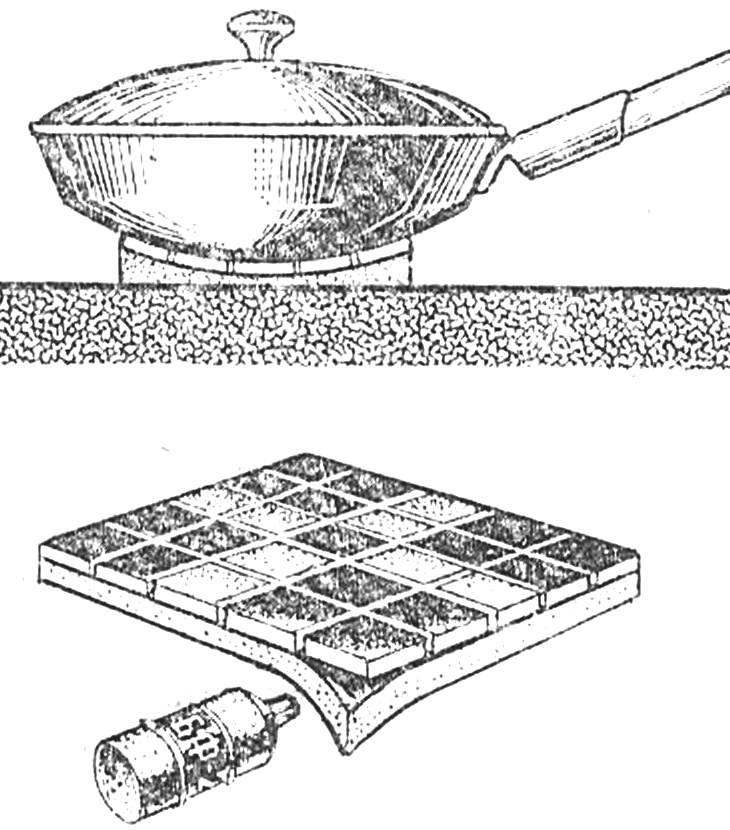 Modern kitchen cookware has a smooth bottom, but among old pots, pans are still found with a rounded bottom. On a normal, smooth stand this cookware is fragile. More convenient in this case, self-made from small ceramic tiles, glued BF-2 to a square sheet of rubber of thickness 6 — 8 mm. Under the weight of the pan, soft sole deforms slightly, and the tiles will repeat the shape of the bottom.
V. AGAIN, the city of Borodino, Krasnoyarsk Krai
Recommend to read
CUT TILE
When facing a bathroom or kitchen tile inevitably arises the problem of its cutting. From my own experience I know that the novice master will be able to successfully cut not the...
HANGER IN THE KITCHEN
When cooking food often have to open the pot — add the spices, salt, remove the scum. To keep the weight of the hot cover uncomfortable, and place on the desktop sometimes will not find....