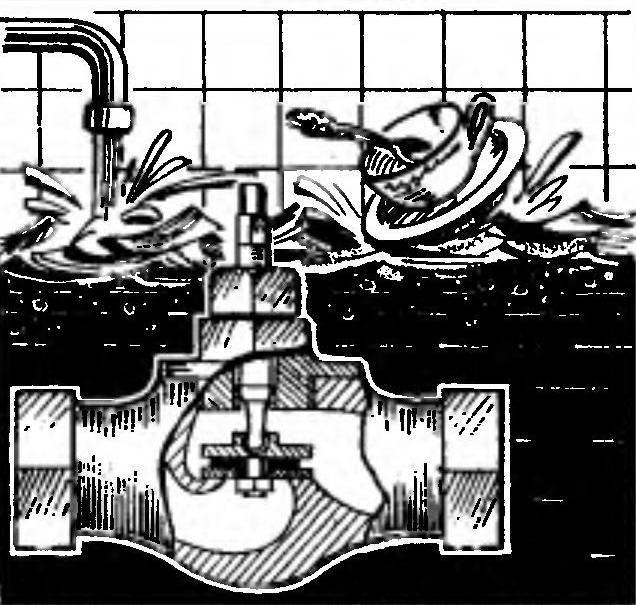 Unnecessarily excessive force when tightening the faucet often cut the lower thread windings and water is not blocked, continues to flow.
To resolve this issue fairly between the head of the faucet and the rubber seal to lay a metal washer that will give the opportunity to work the whole part of the thread and prolong the service life of the crane.
I. NESMIYANOV Volgograd
Recommend to read
NOT WATER, AND CLEAN
To the well-known options for self-cleaning clogged sewer pipes want to add your own, repeatedly proven in practice. I use for these purposes gofrirovannyi plastic hose, usually used for...
EXPRESS"STOPPER"
Quickly and securely "to drown out" the water pipe or radiator hose when testing it for leaks by using a simple device. By rotating the handle the rubber grommet sandwiched between two...