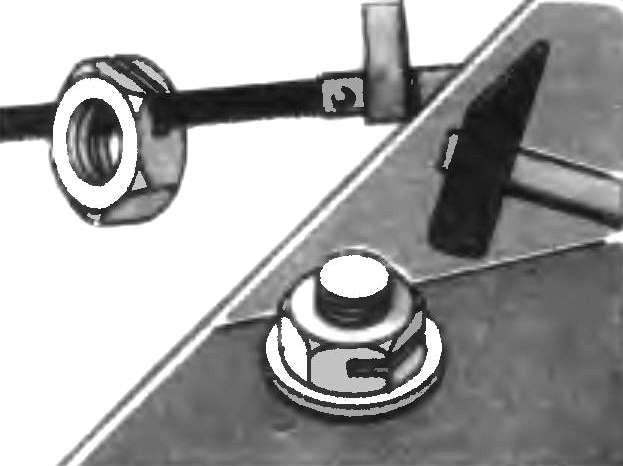 To secure the various parts often used connection, using the so-called lock nuts. However, you can do without it. For this it is necessary to saw through the nut, as shown, and tightening it slightly to hit with a hammer.
Recommend to read
STAIRS… KNOTS
Both in the construction and further operation or repair of individual or country house to work on the roof required a special ladder, better wood, with an l-shaped end at the top so you...
MODELIST-KONSTRUKTOR 1969-07
CONTENTS: The 100th anniversary of Lenin's birth: A. Tarasenko. A squadron of Lenin (2); I. Kostenko. Air scout (4). In the trade unions and the Komsomol Central Committee: to...