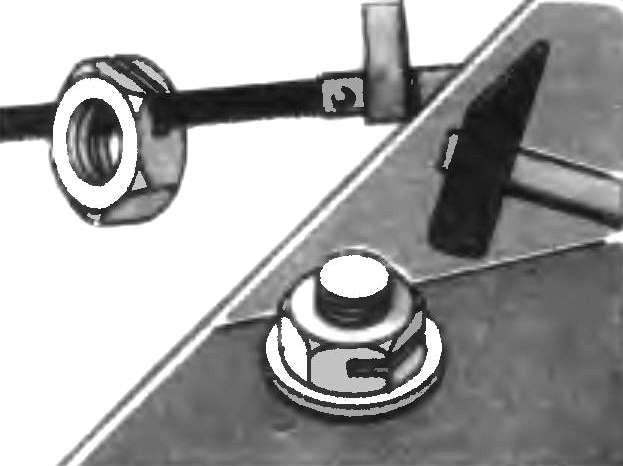 To secure the various parts often used connection, using the so-called lock nuts. However, you can do without it. For this it is necessary to saw through the nut, as shown, and tightening it slightly to hit with a hammer.
Recommend to read
MODELIST-KONSTRUKTOR 2007-02
IN THE ROOM: Public design Bureau: A. Matveichuk. ATV for all seasons (2); A. Trenev. Winter scooter (5). Avtomatservis: R. Kravtsov. We catch the moment of ignition (6). ...
COLLET-UNIVERSAL
Clutch pencil, calculated on a fat pencil, can find unexpected applications. For example, help in cases when a small screw you need to tighten in tight spaces; turn into a ballpoint pen,...