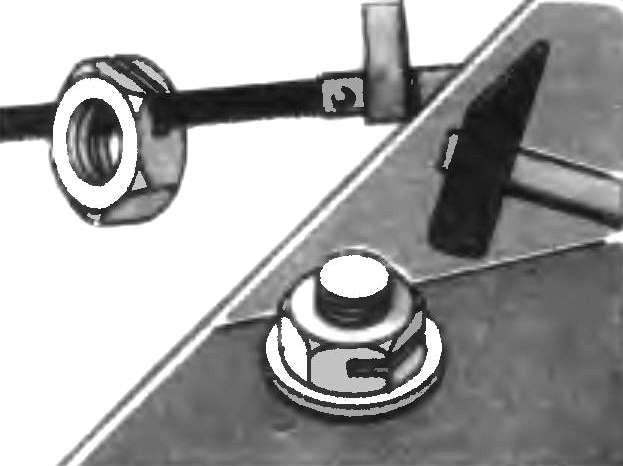 To secure the various parts often used connection, using the so-called lock nuts. However, you can do without it. For this it is necessary to saw through the nut, as shown, and tightening it slightly to hit with a hammer.
Recommend to read
UNIVERSAL NEEDLES
The spokes of the wheels of many bikes have the same diameter and the threads on the end, for example, "Ural", "Kama", "Salute", "Student", "Levushka", and others. However, the length of...
THE EXPERIMENT CONTINUES
Originated twenty lot back movement of student production brigades flock as a mass, gained importance and power of social phenomena. Addressing the participants of the all-Union...