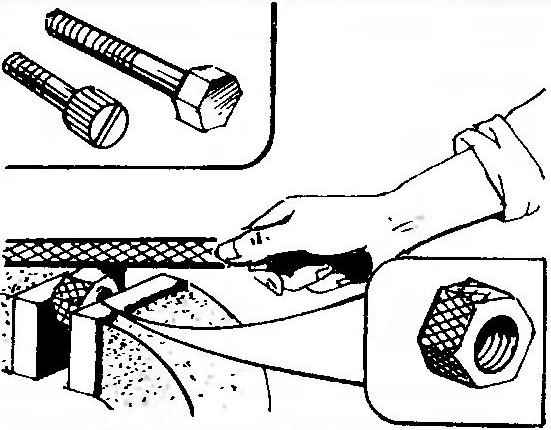 Many products have elements of quick fixing which uses a special manual nut or screws with knurled head. Losing such detail — it is simple, but to pick up then another of the same — much more difficult.
It is easier to make such a fastener from the usual, standard: apply to the faces of the nut or screw head bluntly triangular and rhombic nail file or needle files frequent risks (mutually diagonal or along the axis).
I. GLUKHOV, G. a R a n with it, Mordovia
Recommend to read
MEASURING EMOTIONS
The profession of pilot, astronaut, test flight of space technology require absolute health and exceptional emotional stability. To determine the degree of emotional stability of each...
AQUARIUM UNDER CONTROL
Aquarists usually determine the turbidity of the water in the aquarium, visual manner ("eye"), and beginners don't change it until then, until it is radiating the smell. However, with...