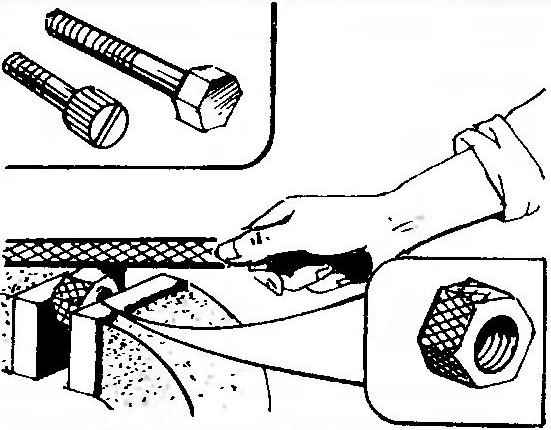 Many products have elements of quick fixing which uses a special manual nut or screws with knurled head. Losing such detail — it is simple, but to pick up then another of the same — much more difficult.
It is easier to make such a fastener from the usual, standard: apply to the faces of the nut or screw head bluntly triangular and rhombic nail file or needle files frequent risks (mutually diagonal or along the axis).
I. GLUKHOV, G. a R a n with it, Mordovia
Recommend to read
Insurance for drill
Drill chuck, in particular manual, is not always able to keep the drill from turning when machining hard metals or release of the cutting edges of metal. It solves the problem of the...
Countersink for drill
Everybody knows to "hide" the head of the screw or nail, a hole must be countersunk. In a domestic environment this operation is usually large diameter drill. But it kvostik drill does...