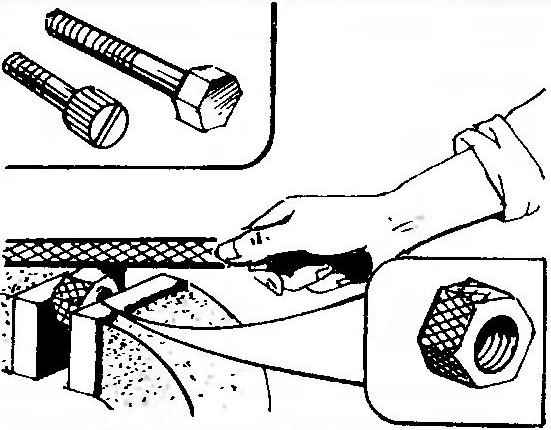 Many products have elements of quick fixing which uses a special manual nut or screws with knurled head. Losing such detail — it is simple, but to pick up then another of the same — much more difficult.
It is easier to make such a fastener from the usual, standard: apply to the faces of the nut or screw head bluntly triangular and rhombic nail file or needle files frequent risks (mutually diagonal or along the axis).
I. GLUKHOV, G. a R a n with it, Mordovia
Recommend to read
MODELIST-KONSTRUKTOR 1984-10
CONTENTS: Organizer of technical creativity: A. Nikolaev. Large business small laboratory (1). Public KB "M-K": V. Neborak, S. Minds. Velokart "Eaglet" (4). Small-scale...
TOROIDAL UNIVERSAL
For feeding low-voltage soldering iron from a household outlet uses simple adapters, which are, as a rule, the quenching capacitance (capacitor for a specific value). However, the use of...