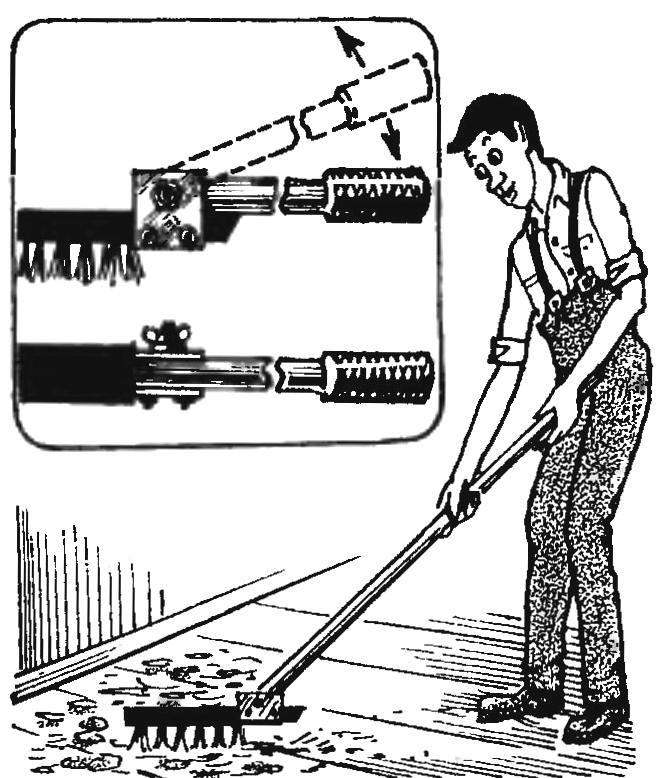 The use of floor brush in certain cases uncomfortable. I propose to make a one-handed floor brush from a table, the so-called intelligence — it is used to smetana shavings from the workbench or machine tool. Fasten it to the bracket of thin sheet steel with a bolt and wing nut. Thanks to a brace rod-brush can be installed in a more comfortable position and fixed nut-lamb.
Recommend to read
RELIABLE TIMER
Timer "school", published in "M-K" № 12 in 1986, is a unique combination of reliability, service life and good flight properties. Now that our group operated two such machines, we can...
BOX BACKLIT
To sort the slides of a copy of a small drawing, figure will help this simple lamp. For its production will need a cardboard box of suitable size, a sheet of plywood, a screen of frosted...