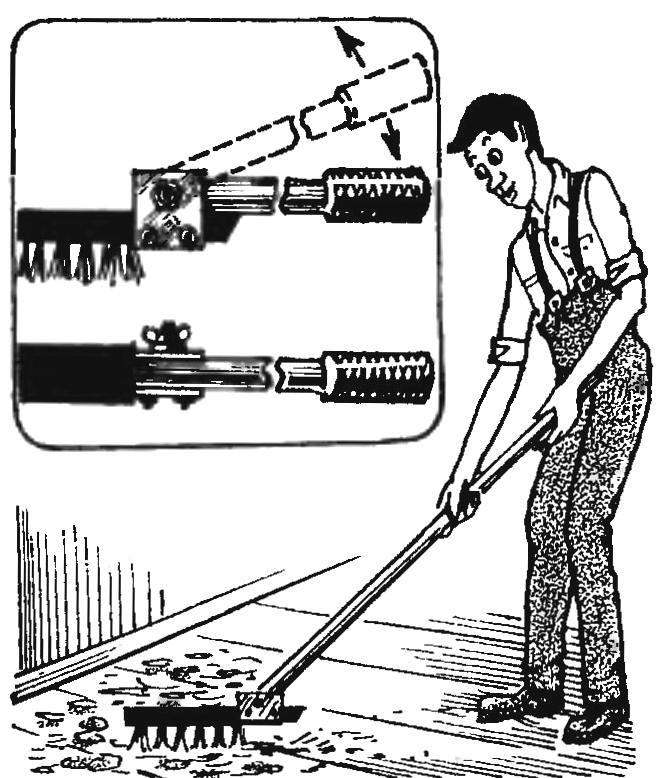 The use of floor brush in certain cases uncomfortable. I propose to make a one-handed floor brush from a table, the so-called intelligence — it is used to smetana shavings from the workbench or machine tool. Fasten it to the bracket of thin sheet steel with a bolt and wing nut. Thanks to a brace rod-brush can be installed in a more comfortable position and fixed nut-lamb.
Recommend to read
IF NO CLAMP
Support the work piece on the table, the workbench, impact glue sticks, drill the plate pack — in these and many other cases not to do without clamps, but not one, but several and...
CLAMP IN SIZE
If you need a clamp of a certain size, it can be made from what is at hand: steel rod, strip, angle or profile. Making them need the bracket, drill holes in it and threaded (or welded...