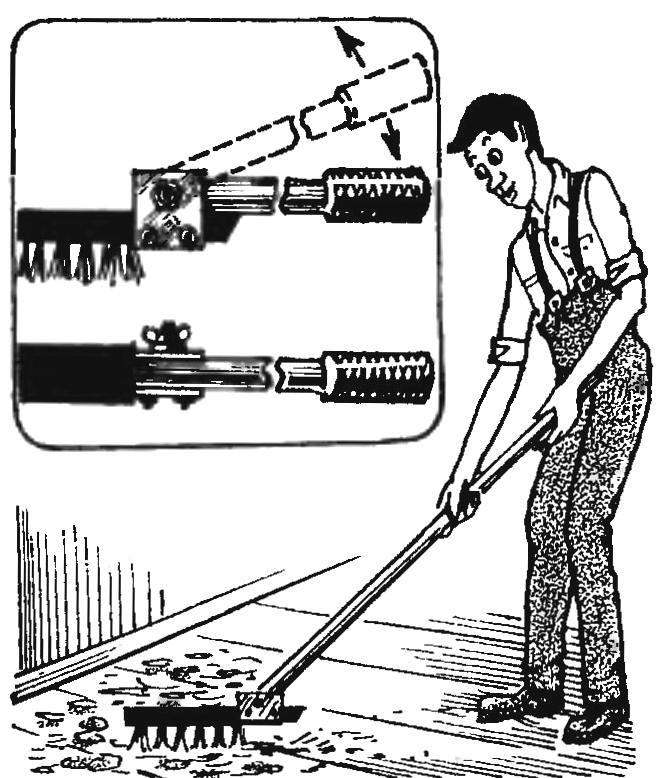 The use of floor brush in certain cases uncomfortable. I propose to make a one-handed floor brush from a table, the so-called intelligence — it is used to smetana shavings from the workbench or machine tool. Fasten it to the bracket of thin sheet steel with a bolt and wing nut. Thanks to a brace rod-brush can be installed in a more comfortable position and fixed nut-lamb.
Recommend to read
AND COUPE, AND A MINIVAN
European sales of this vehicle started in September 2001. An incredible price for a fully "packaged" AVANTIME sellers were asking $ 36 000!— not deterred buyers. The car cost them and...
LADDER: A BED, A TABLE, AN EASEL AND A GAZEBO
It is not an exaggeration: the basis of all of these designs really stepladder. However, originally arranged, which allows to obtain the transformation. Like all sliding ladders, it...