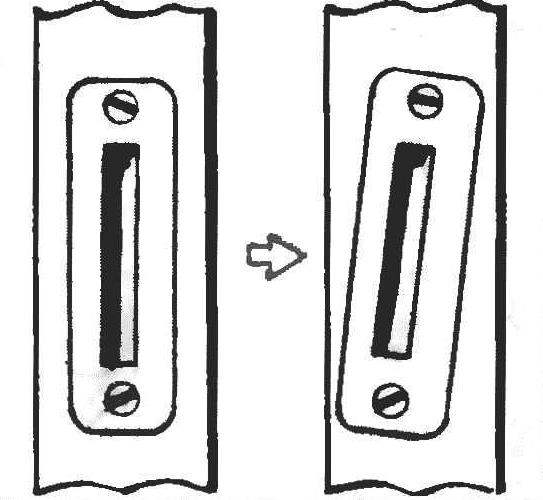 Offer to improve a closure for closing window frames: it a metal plate with a slot for fixing the "tongue" needs to be set obliquely, as shown in the figure. Now, if zakryvanii frame in the direction indicated by the arrow, the tighter she will be attracted to the school, and your apartment will get rid of draughts.
Recommend to read
ONE INSTEAD OF FIVE
Combination wrench for cylinders. Probably no industrial sector or agricultural workshop now can not do without gas welding or cutting metal. Widely used and effective method such as...
CIRCLE — WITHOUT JIGSAW
If you want to cut a round hole in the plywood or other rigid sheet material, but no jigsaw or handsaw pointed, easy to assemble witty prisposoblenie that will replace these tools. Only...