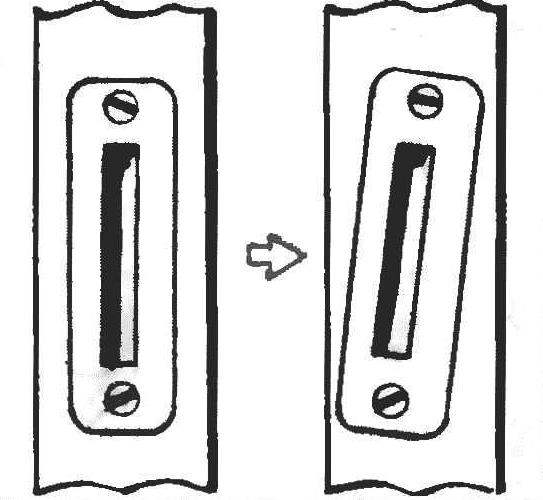 Offer to improve a closure for closing window frames: it a metal plate with a slot for fixing the "tongue" needs to be set obliquely, as shown in the figure. Now, if zakryvanii frame in the direction indicated by the arrow, the tighter she will be attracted to the school, and your apartment will get rid of draughts.
Recommend to read
"SLAVUTICH-M1": WING PLUS MOTOR
"Slavutich-M1" is a hybrid of conventional hang glider and the trike. Constructive simplicity, light weight, collapsibility, balance management principle and availability of the engine...
SHIELD FROM LIGHTNING
Building a country house, we try to protect it from the damaging effects of fire: use heat-resistant materials, buy fire extinguishers, installed fire alarm. But the protection from...