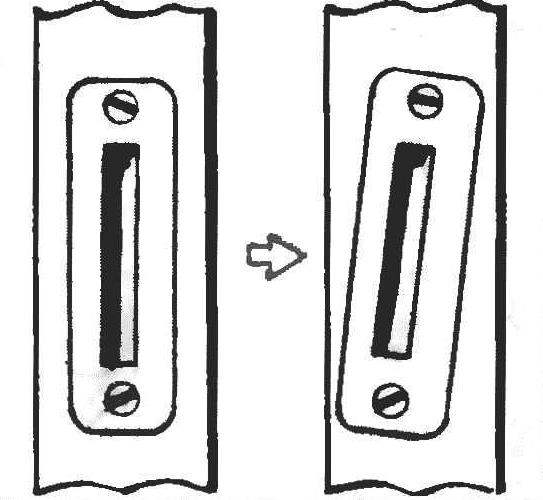 Offer to improve a closure for closing window frames: it a metal plate with a slot for fixing the "tongue" needs to be set obliquely, as shown in the figure. Now, if zakryvanii frame in the direction indicated by the arrow, the tighter she will be attracted to the school, and your apartment will get rid of draughts.
Recommend to read
PROTECT LINE
When painting window frames, no matter how trying, and at least one smear Yes gets on the glass. Remove also dried up blemishes without damaging the coating of the frame, not a simple...
WITHOUT A DRILL
The hole in the metal plate can be obtained without drill: it is enough to bend it and work a round file or a needle file. This technique is especially useful when you want an oval hole....