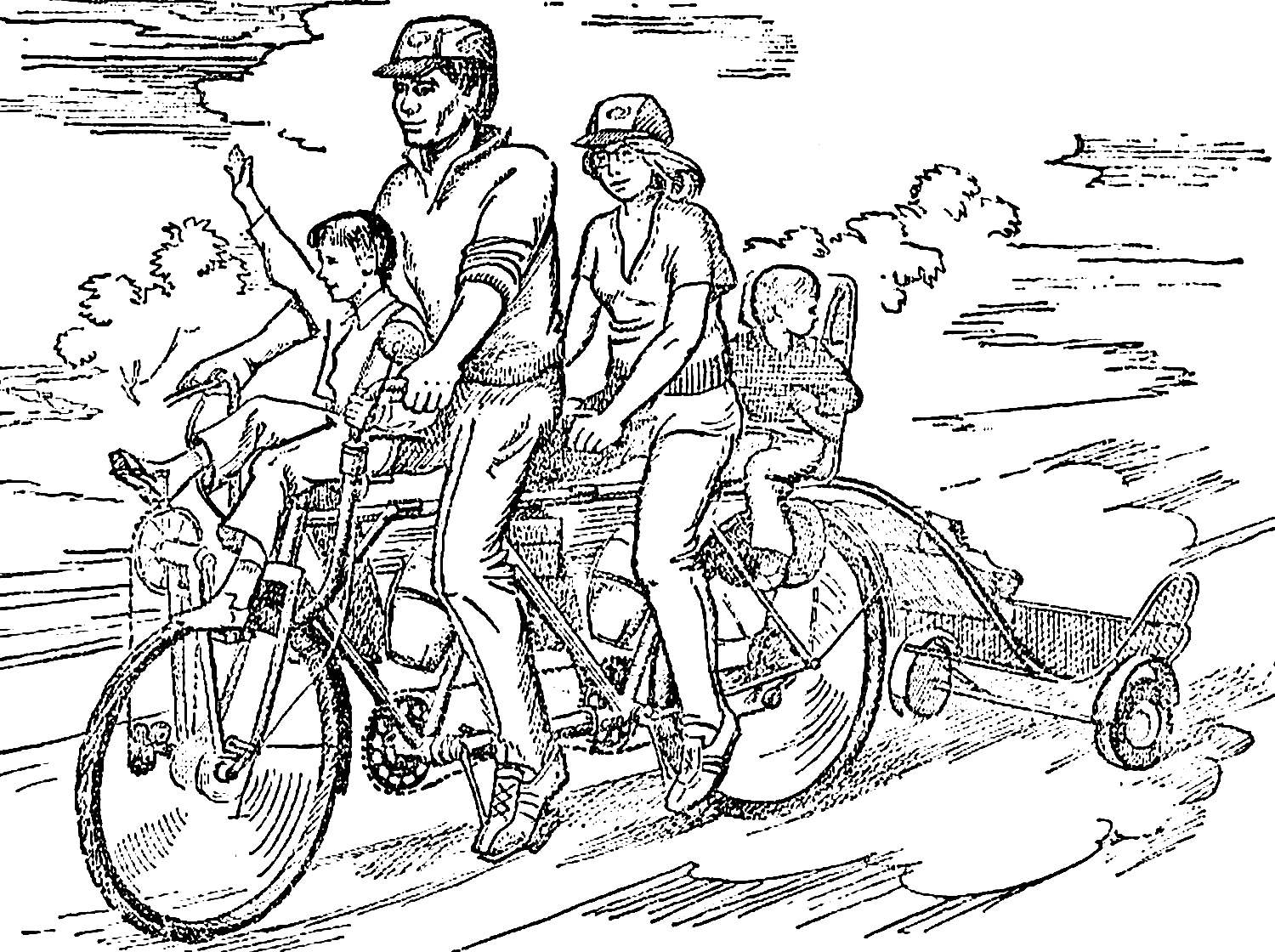 Among the participants of the traditional velometer in the city of šiauliai, this bike stood out primarily for its unusually large capacity. Still, relatively compact and lightweight machine are just four people: two adults and two children! And the "passenger" seat only one, and the other three designated "working". So that the rest of the family velotandem becomes most active.
Its original design represents the author — kievlyanin Sergei COWETA.
Velotandem consists of a General frame with two foot runners and a synchronous transfer to the rear wheel, front swivel wheels with individual wheel drive and a lightweight trailer to transport the marching of the property and products on long-haul routes.
Let's start with the main element of the frame. It is assembled from two identical Velor from pedal cars of type "Tourist", "Satellite" or similar. One cut off the upper and lower front rear fork, the other cut along the axis of the steering column. After that, both of the workpiece is mounted at the butt each other strictly in the same plane and weld (you can use brass brazing). To ensure accurate alignment I recommend to use a pair of corners, pre-strengthened them tightly on both sides of the carriage bushings. Obariv splice, corners removed, and then also by welding is fixed a tubular spacer between the BB nodes.