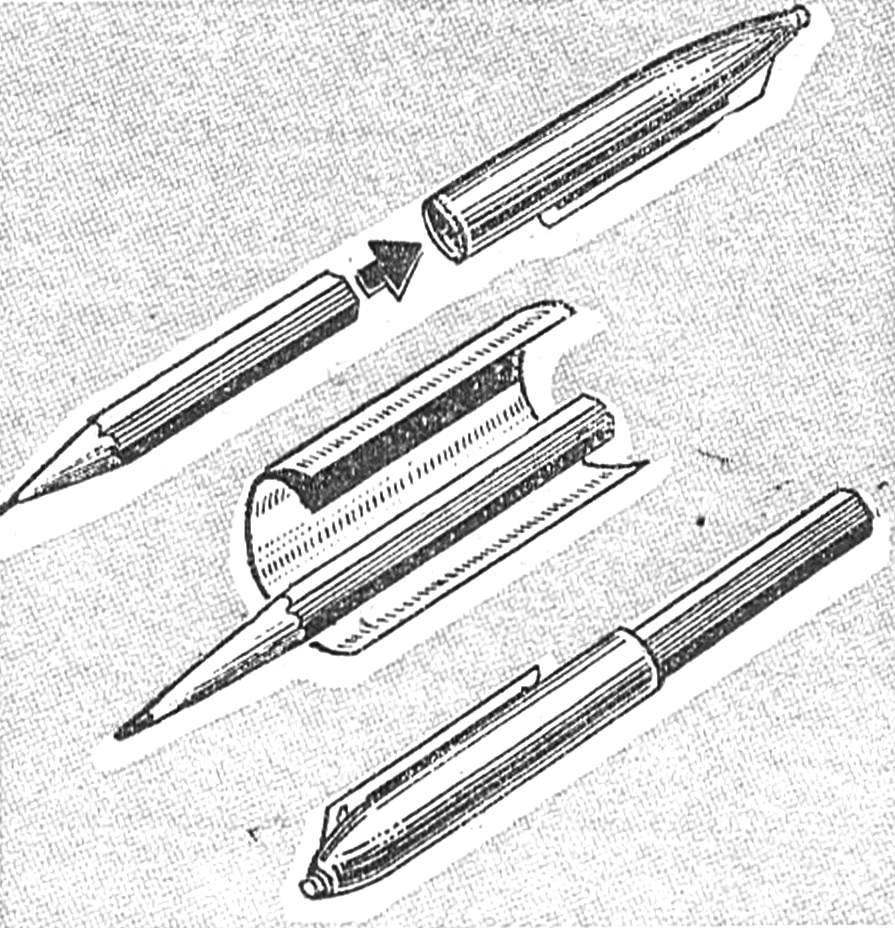 In No. 12 "M-K" for 1984 described how to lengthen short pencil cut with a thin-walled tube. I'm here for several years are not a pipe extender, and a cap from a ballpoint pen. Pencil it lasts very well. When you are finished drawing, I put the cap on the sharpened part of the pencil to protect the lead from breakage. If the cap will be too big. the pencil should be screwed a strip of paper — it compensates for the gap.
K. BARSAMIAN, Yerevan
Recommend to read
"LONG LASTING" PENCIL
When working with pencil on wood or cardboard, the pencil lead wears out quickly. To reduce the abrasion of stylus, and increasing the strength of the sharpened part of the pencil need...
AVIATION WING
When the boy, fascinated by the construction of models racing yachts for the first time the opportunity to try their hand at the most important stage in the competition? Of course, in...