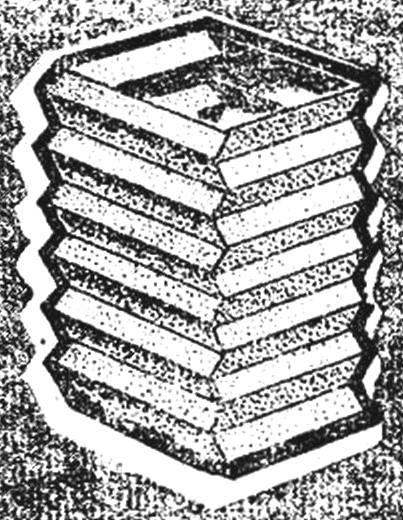 For the photographic enlarger can be adapted and ready-made fur — like the old camera. If you find this does not succeed, do not worry — it is quite possible to do yourself.
You'll need a piece of thin leatherette or legerina black. Cut out a rectangle, one side of which is equal to four times the width of the future of "bunching", the other will depend on the length of finished fur. Fold the material in half, leaving one side with a five millimeter valve. Last promazhte glue or 88Н, fold and press firmly over the load to a smooth surface. When the glue is dry, fold the sheet in half again. Don't forget places bend carefully smoothing the blunt side of a knife.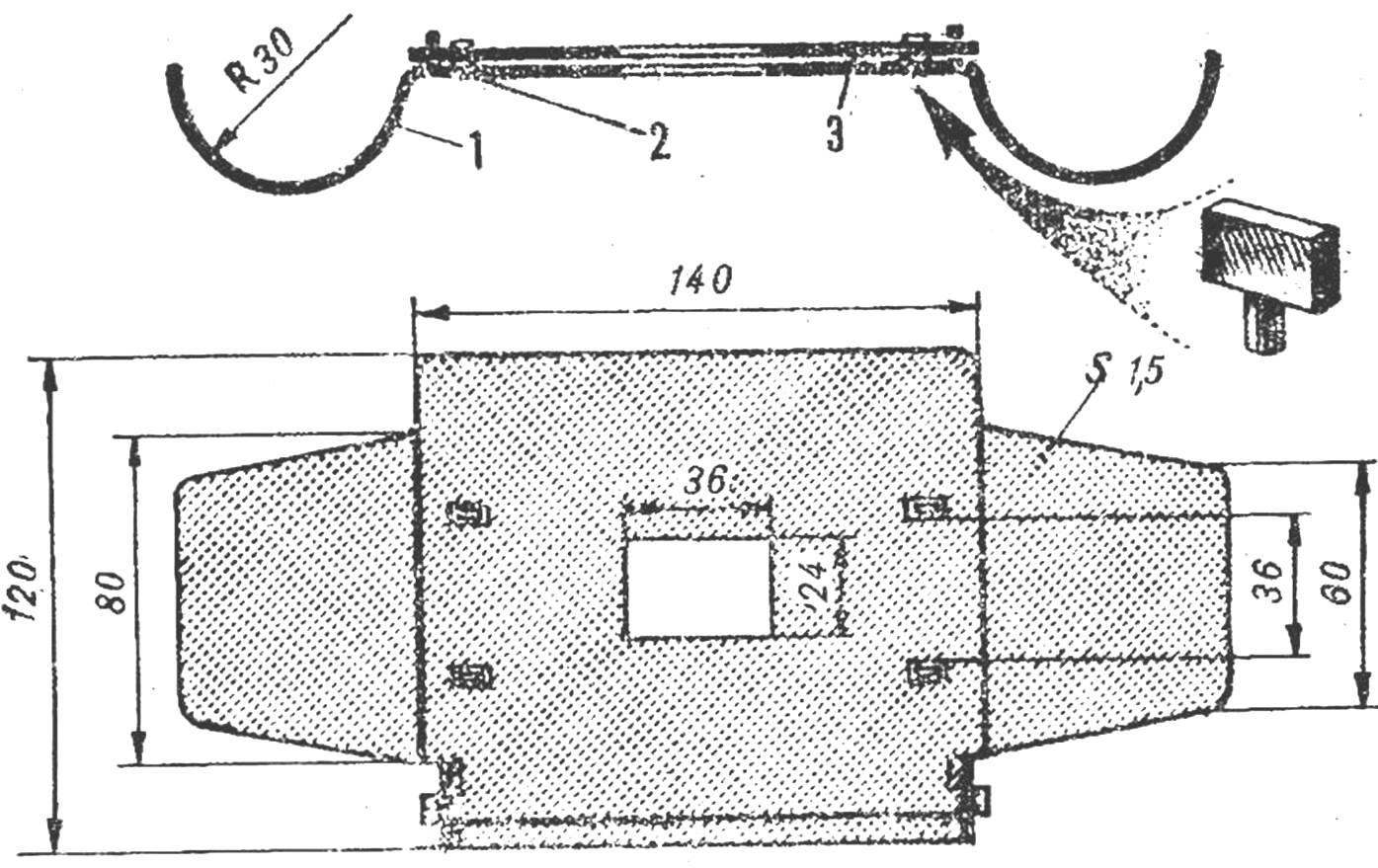 Negative frame:
1

— base, 2

— rail, 3

— cover.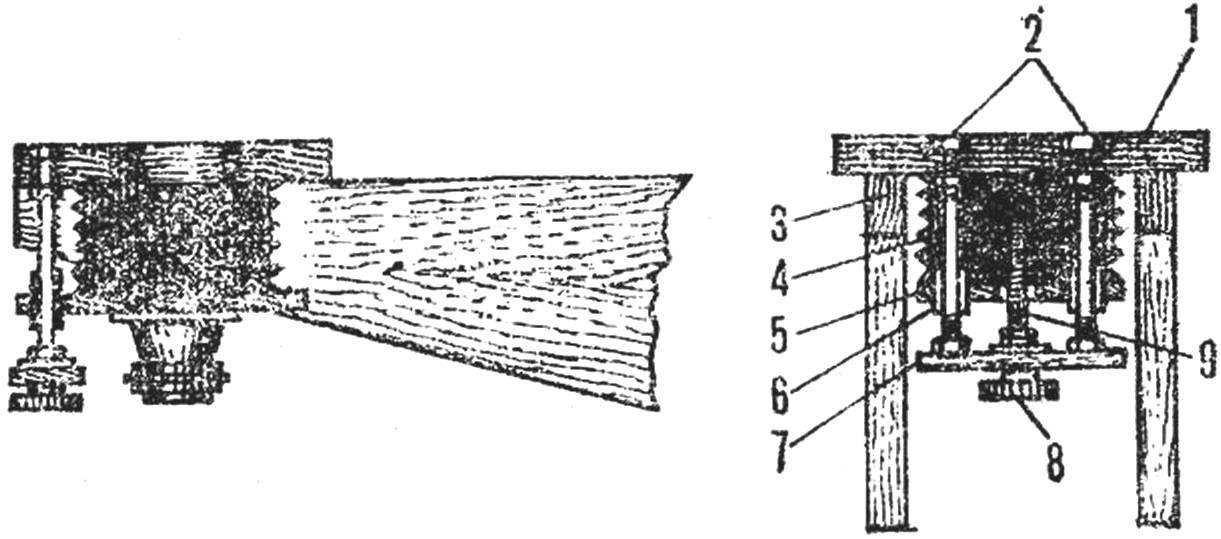 Focusing device:
1

— table, 2

— guide pins with nuts, 3

— cheek, 4

— "harmonica", 5

— mobile charges, 6

— guide Bush, 8, 9 — adjusting bolt with nuts.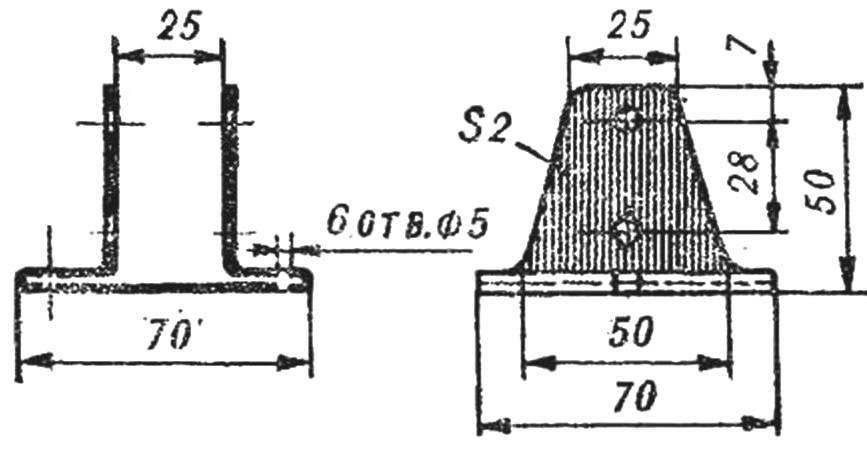 Basic heel
Then fold the "accordion", as shown in the figure. Just don't forget how to smooth places of the kinks. It is sufficient to expand the blank and spread it (hand hold one end and blow into the other) — fur for a photographic enlarger is ready.
Recommend to read
STAINED SHEETS
In some modern homes the doors of the rooms and the kitchen glazed patterned glass. If it is accidentally broken, then buy a replacement is difficult. Not to run to the shops, use normal...
OFF — FORGOTTEN
To control the timely switch off the light in podsol tion spaces (storerooms, bathrooms n toilet komnatah) on the status of the switch is very inconvenient. For this purpose in my...