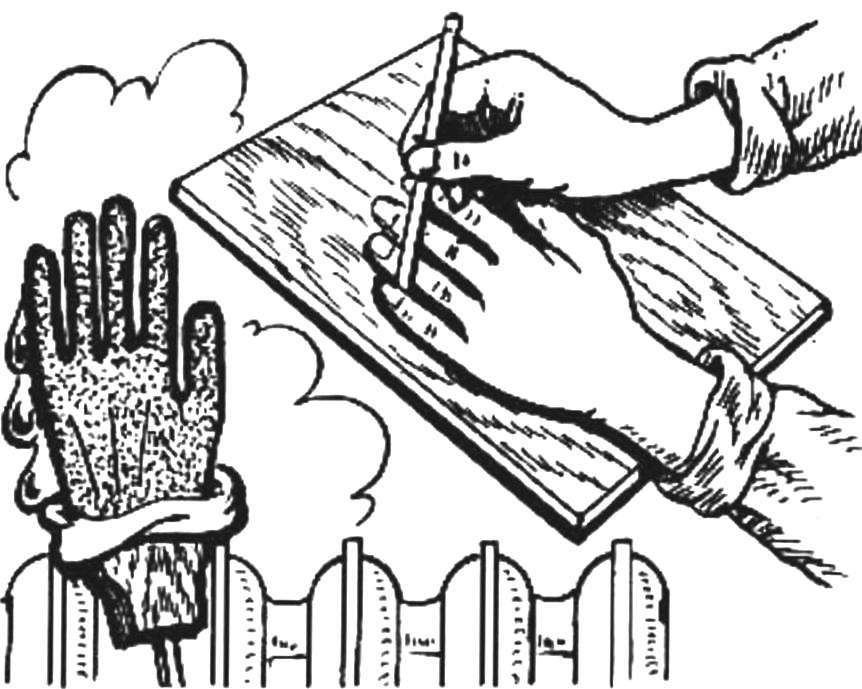 Any gloves, especially leather, be dried without losing their form if you make this from any material pravilno flat, resembling a hand. Draw pravilno before sawing is very simple: put your hand on the paper and cut around it with a pencil or ballpoint pen.
Recommend to read
MODELIST-KONSTRUKTOR 1970-02
CONTENTS: The 100th anniversary of Lenin's birth: A. Tarasenko. The fortress on the rails (2). Dates, events, facts: V. Butkevych. Military designer (6); I. Kostenko. The silver...
Screwdriver with clip
Help out in cases where the assembly of various designs have to screw the screw in a remote place. On a regular screwdriver, I pulled the rubber stopper, and strapped her bent at the...