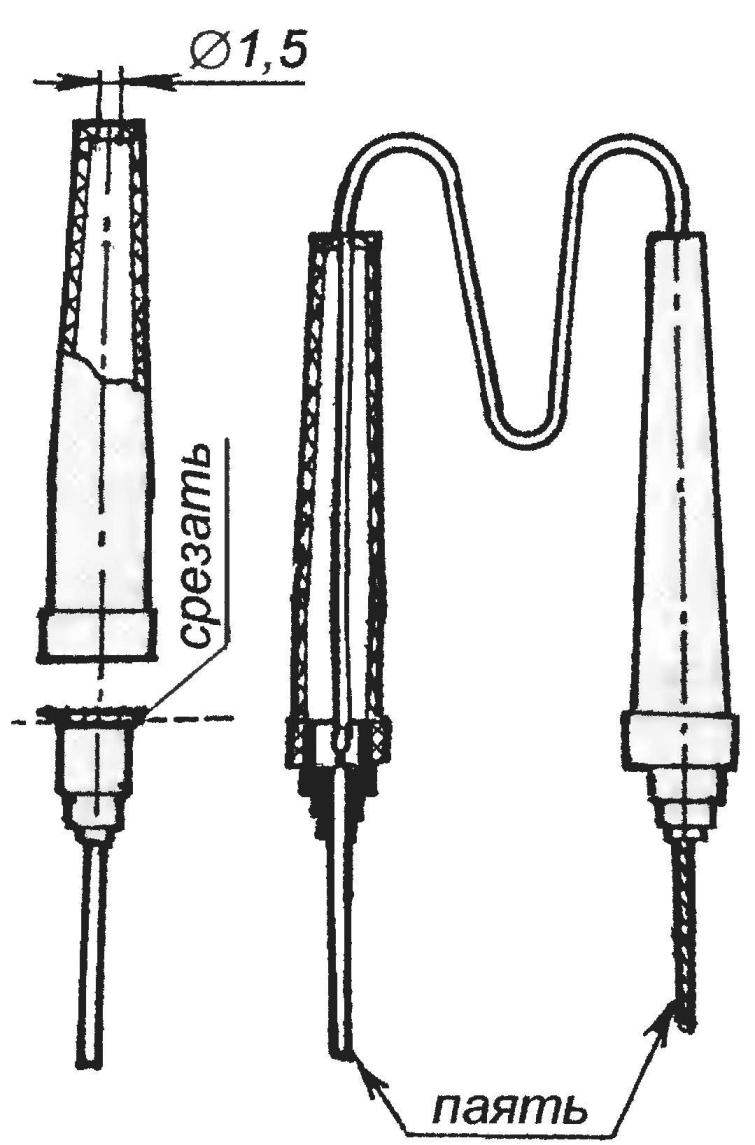 Excellent probes for the tester and other measuring instruments are obtained from … disposable syringes. To do this, in the bottom of a plastic cap with an awl is pierced through hole, and the plastic part of the needle is cut off (shown dashed). Remains dull the needle with a needle file, and to the other end to solder stranded wire, end of which is passed through the cap and in the same way is attached to the second disposable syringe. To get the male connector for connection to the terminals of the measuring device, the needle is wound a copper wire of the desired diameter and sealed.
M. POVALYAEV, Yelets
Recommend to read
RIVETS? ANY!
This simple device will allow, if necessary, to obtain the desired rivet diameter and length. Steel angles from rolled steel clamped in a vise, with the line connector mark and drill...
UNIVERSAL SOLDERING IRON
If you will need a soldering iron with a fine tip, navate on the rod of a powerful soldering iron a few turns of copper wire and bend its end perpendicular to the main sting. Sharpen it,...