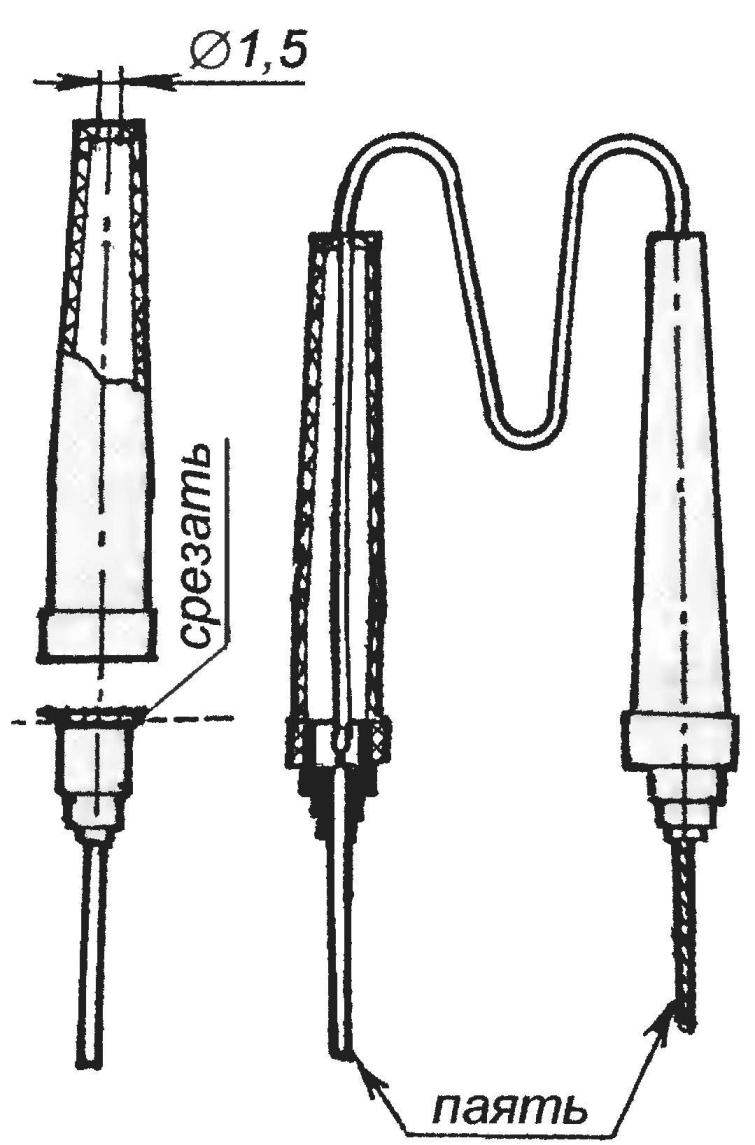 Excellent probes for the tester and other measuring instruments are obtained from … disposable syringes. To do this, in the bottom of a plastic cap with an awl is pierced through hole, and the plastic part of the needle is cut off (shown dashed). Remains dull the needle with a needle file, and to the other end to solder stranded wire, end of which is passed through the cap and in the same way is attached to the second disposable syringe. To get the male connector for connection to the terminals of the measuring device, the needle is wound a copper wire of the desired diameter and sealed.
M. POVALYAEV, Yelets
Recommend to read
TEE+PIPE+TEE=…
...No, not guess: not the water column, and not a pipeline. Young technicians secondary school in the village Pashkovsky Krasnodar territory as a result of creative "addition" to the...
WITH STROLLER UP THE STAIRS
For families where a young child, is not without interest, perhaps, will be the proposed revision of the pram. Quite a simple upgrade allows one person to easily raise or lower at an...