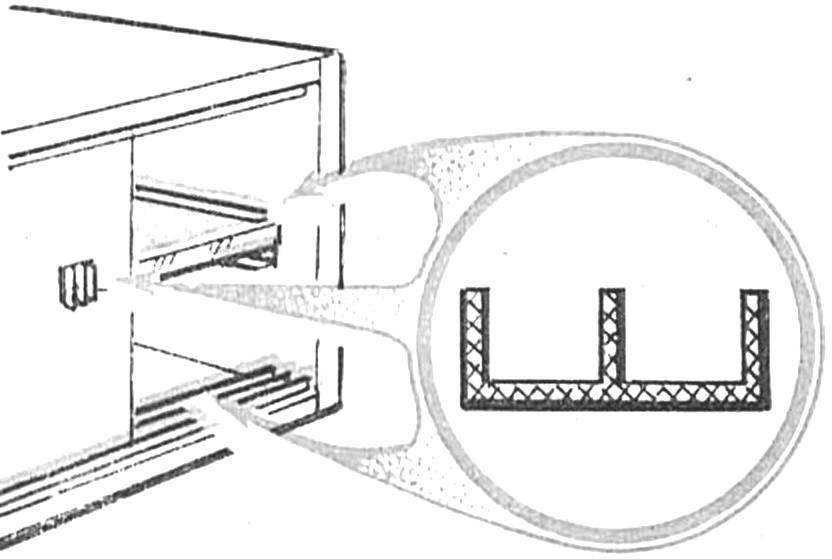 As you know, W-shaped plastic, wooden or metal profile furniture used as a guide slider for sliding glass doors. However, these profiles may well be used as shelf supports in cabinets and as handles for sliding doors, and as the guides of the slider in the drawers of the Desk for mounting of shelves for pencils, pens and other small objects.
Recommend to read
HOUSEKEEPER-CLIP
When the need arises to have a variety of door keys, the more of the same type, it is advisable to gather them in one clip strung heads on the bolt and not tightening too tight with the...
AUTOROLLER — DWUHLOPASTNY CAR
Probably not be an exaggeration to assume that at least half of the permanent readers of the "Modeller-designer" wants to make their own car. In the following constructions as the power...