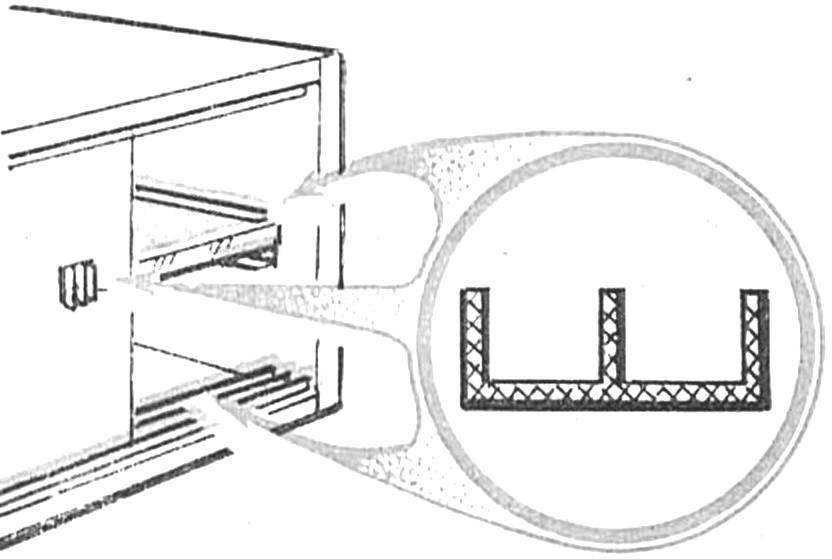 As you know, W-shaped plastic, wooden or metal profile furniture used as a guide slider for sliding glass doors. However, these profiles may well be used as shelf supports in cabinets and as handles for sliding doors, and as the guides of the slider in the drawers of the Desk for mounting of shelves for pencils, pens and other small objects.
Recommend to read
FURNITURE INVISIBLE
To create the greatest comfort and spaciousness in the room, especially in small apartments, it is possible to produce just such a "set" (Fig. 1), which I called "UNIVERSAL". It's enough...
FROM STANDARD ELEMENTS
It's a lot easier to accommodate storage of books, magazines, albums, drawings! Of course, wardrobe. Very often any handyman takes two vertical boards, establishes between them a...