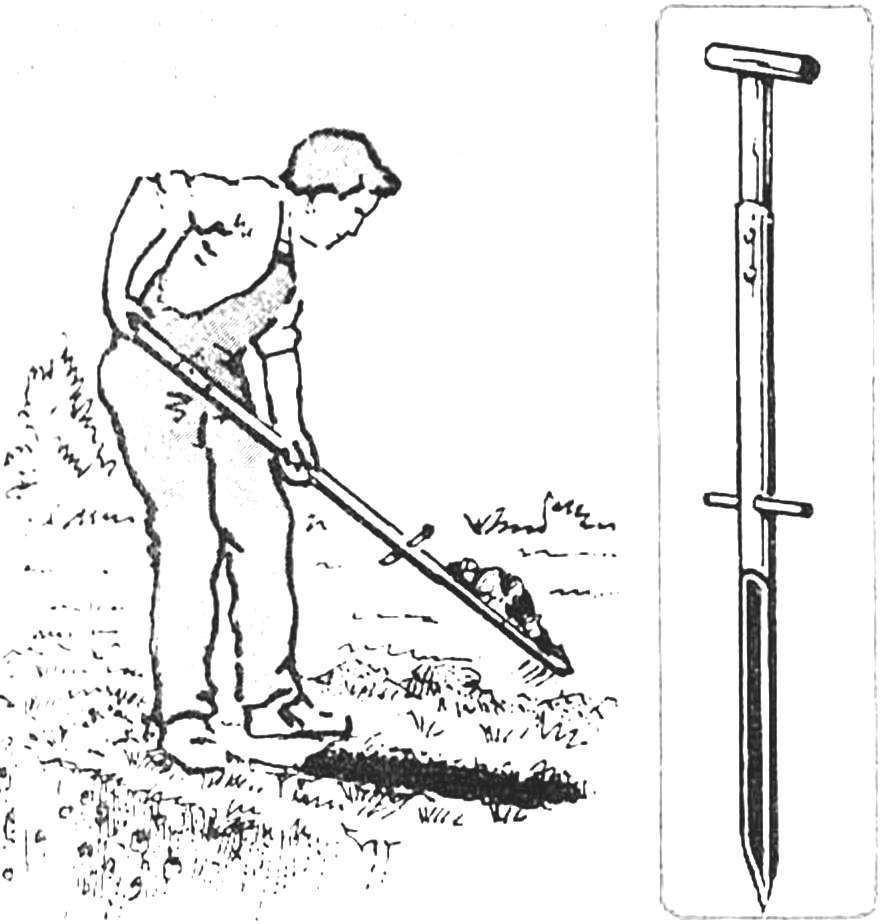 For the owners of the garden or suburban areas it is possible to make usual dural or steel pipe. Shown in figure "a digger" will come in handy for digging deep and narrow trenches during laying of water supply lines, and digging irrigation or drainage channels.
Recommend to read
THE "CONTROLLER" DC NETWORK
The device is assembled on the proposed scheme allows to control the power consumed from the DC voltage source. Indication power led is a color display and sound. When using in-vehicle...
CHAMPION "AEROGA"
The model is based on a cone-shaped tube of the housing. She bent from steamed plywood with a thickness of 0.8 mm on a metal mandrel, dried, and then removed from the mandrel and trimmed...