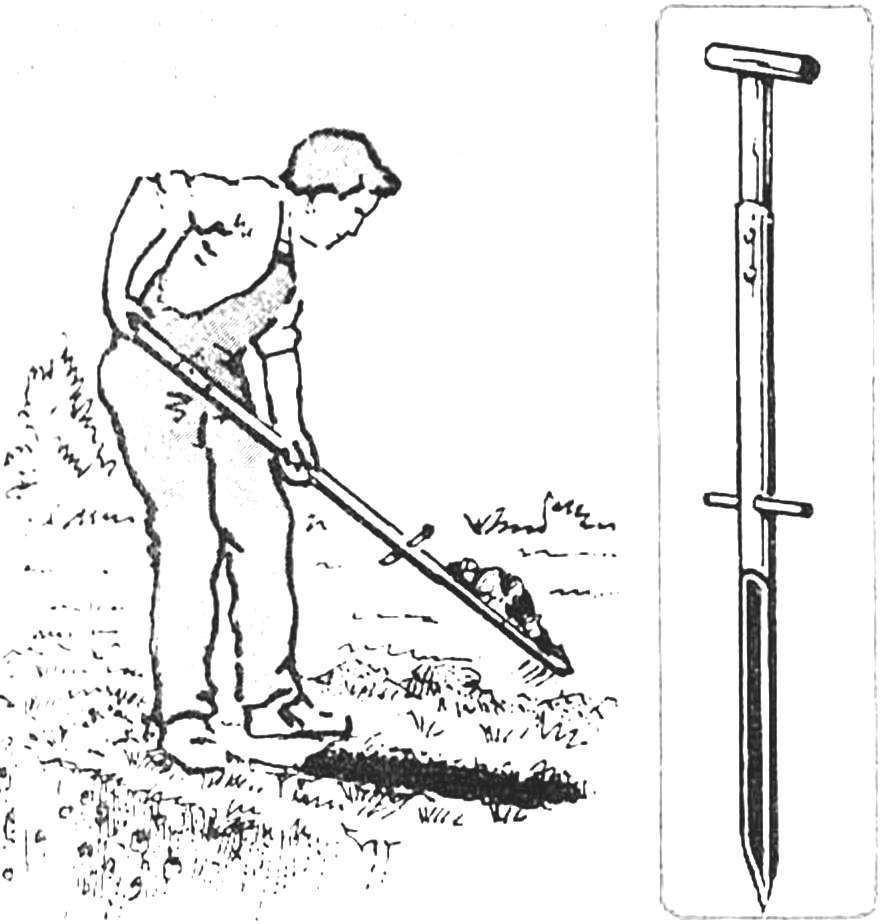 For the owners of the garden or suburban areas it is possible to make usual dural or steel pipe. Shown in figure "a digger" will come in handy for digging deep and narrow trenches during laying of water supply lines, and digging irrigation or drainage channels.
Recommend to read
PIGGY RAIN
Most gardeners under the gutters certainly are cumulative barrels to collect rainwater from roofs for irrigation reserve, and in case of fire — water at hand. It's a pity, when the heavy...
WICK WATERING…
Not only on vacations or long absences to the lovers of flowers will find useful hint that such a scheme of automatic irrigation of plants. In a pan set any of the stand (e.g., bricks)...