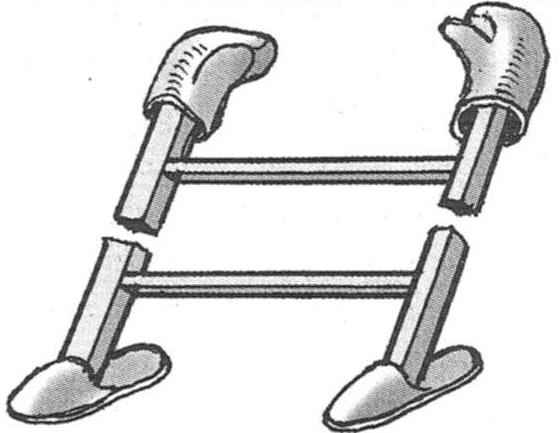 Mittens and… old boot – a "dress" for the ladder will protect from the two possible ills from its use. First, will not suffer a Wallpaper or painted surface of the walls from inevitable scratches; the second staircase with this bottom support will never slide even on hardwood or ceramic floor.
Recommend to read
MAIN BATTLE TANK "TYPE 99" FROM CHINA
In 2009, the global military community stirred the sensational interview of the Chinese General designer main battle tank "Type 99" Joo of Aishana. It stated that "China has set up a new...
FIAT 600
In 1951 the Board of FIAT at one of their meetings decided to replace produced from 1936 compact car TOPOLINO ("little mouse") is more modern and comfortable machine. In the postwar...