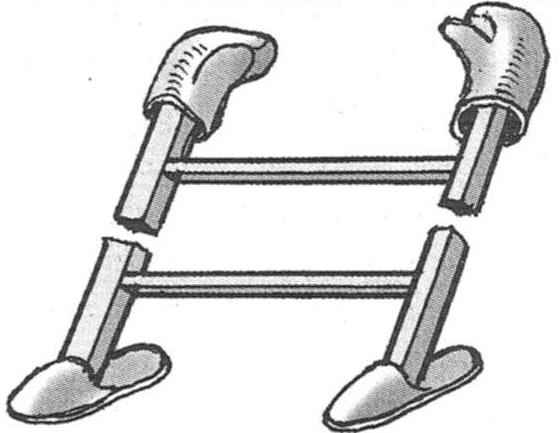 Mittens and… old boot – a "dress" for the ladder will protect from the two possible ills from its use. First, will not suffer a Wallpaper or painted surface of the walls from inevitable scratches; the second staircase with this bottom support will never slide even on hardwood or ceramic floor.
Recommend to read
THE TAMING OF THE SCREW
Screws with Phillips very convenient during Assembly, but if there is a need for dismantling, their removal, especially if the head was under the paint, is difficult. Most often when you...
HOLSTER FOR TOOL
Often need to work at heights or in cramped conditions when you need to have all the necessary tools and if I look in one motion, to get or put him in his place. Just a soft case or...