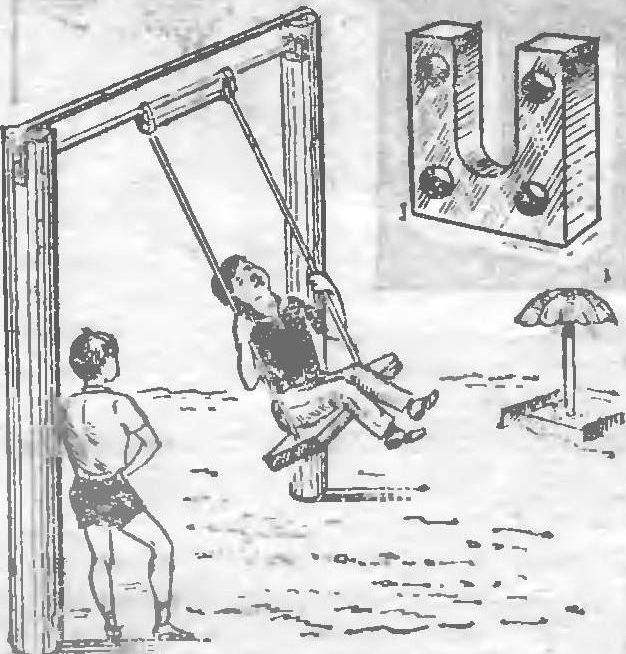 If in the yard there is a horizontal bar, it is easy to make a removable baby swing. On the posts, under the crossbar are attached two thick steel plates with U-shaped groove. Lateral pipe swing, equal in length to the distance between the posts is inserted into the grooves from above. She accidentally jumped out, pillars are to be secured against moving apart, firmly strengthening them on the crossbar of the horizontal bar,
G. CAHOW, Zhlobin, Gomelskaya.
Recommend to read
STEAM KETTLE
At home canning of vegetables and berries to harvesting better preserved, requires careful temperature processing, and its contents. Usually Housewives or boil jars (a pickle - even...
THE WATER DISPENSER IS HEATED
Those early starts the holiday season and the later it ends, you know that these cold periods and the water in the sink just icy. But if the sink is plastic, it is very hot water poured...