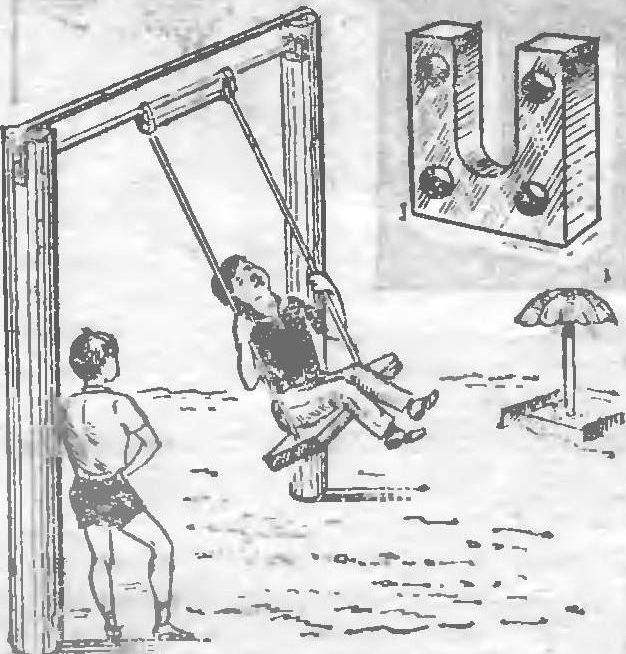 If in the yard there is a horizontal bar, it is easy to make a removable baby swing. On the posts, under the crossbar are attached two thick steel plates with U-shaped groove. Lateral pipe swing, equal in length to the distance between the posts is inserted into the grooves from above. She accidentally jumped out, pillars are to be secured against moving apart, firmly strengthening them on the crossbar of the horizontal bar,
G. CAHOW, Zhlobin, Gomelskaya.
Recommend to read
THROUGH THE BAR
It is not easy to drill pipe, clamped it in a vise and nukernel. The task will be made easier if you resort to using a small block of wood. It is administered in the Vice with the tube...
CLAMP AND PIPE
When welding T-joints of pipes pre-combining them is difficult. Made a fixture consisting of two metal plates, studs, and two nuts, it is possible to securely lock the segments of pipe...