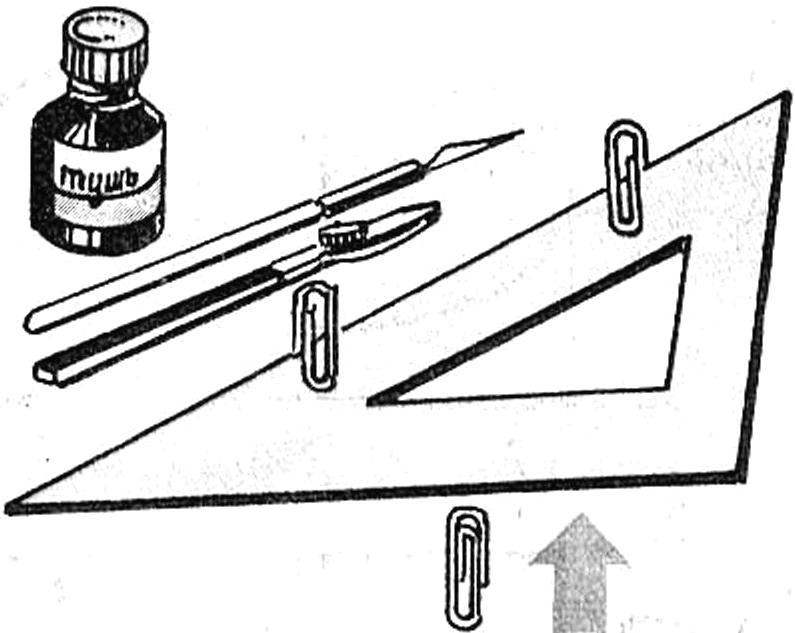 How to be if urgently need to carry out drafting work using ink, a special ruler with a raised above the paper edge among the tools was not there! A way out of this situation is shown in figure — two or three paper clips fixed to the usual square or line, thereby eliminating the leaking of mascara under them.
Recommend to read
NOV OLD RAZOR
The "grandfather" safety razors, which have long ceased to use it, there's one valuable part, of which it is possible to use for other purposes — it clip. Unscrew the components, remove...
FEATHER FOAM FROM…
One who often works with paper and ink, it is recommended to do simple drawing tool simplifies many design works. In principle, it is a cross between a poster with pen and brush. To make...