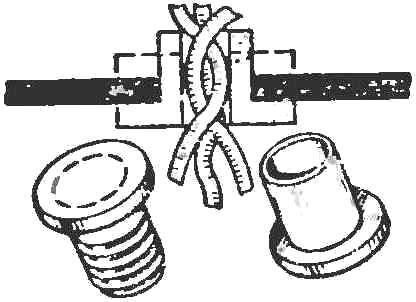 In radio and electrical appliances are often the wire is passed in a hole made in the sheet metal. Sharp edges can break the insulation and cause a short circuit. Therefore, usually in the hole is installed a protective plastic or rubber grommet. Replace it with a home practice can tube of medical bottle: it is easy to make a hole with a hot metal rod and the edges to them — zavaliat.
Recommend to read
INSULATOR FROM THE JAR
Tins of film can be used if necessary as insulators or junction boxes to protect the connections from two to four and even six electric wires. To do this, the lid of the jar need to do...
WITH A PIPE — NO STAINS
No matter how carefully pour from the bottle the liquid or oil — hovering on the neck the last drop then runs down and stains the outer surface. This will not happen if I do this simple...