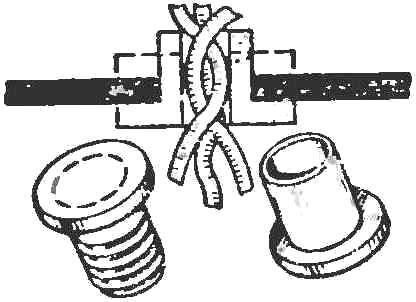 In radio and electrical appliances are often the wire is passed in a hole made in the sheet metal. Sharp edges can break the insulation and cause a short circuit. Therefore, usually in the hole is installed a protective plastic or rubber grommet. Replace it with a home practice can tube of medical bottle: it is easy to make a hole with a hot metal rod and the edges to them — zavaliat.
Recommend to read
THE SLIDING CONDUCTOR
It is often necessary to cut a wooden rod so that you get two identical halves - for example, for the manufacture of frames for drawings or photos. However, the one who tried to do it...
THE HOOD FOR THE STROLLER
Going for a walk with the baby in the stroller, it would be good to grab him a change of diaper or a blanket, a bottle of drink and a pacifier. But where do you put them? Baby supplies...