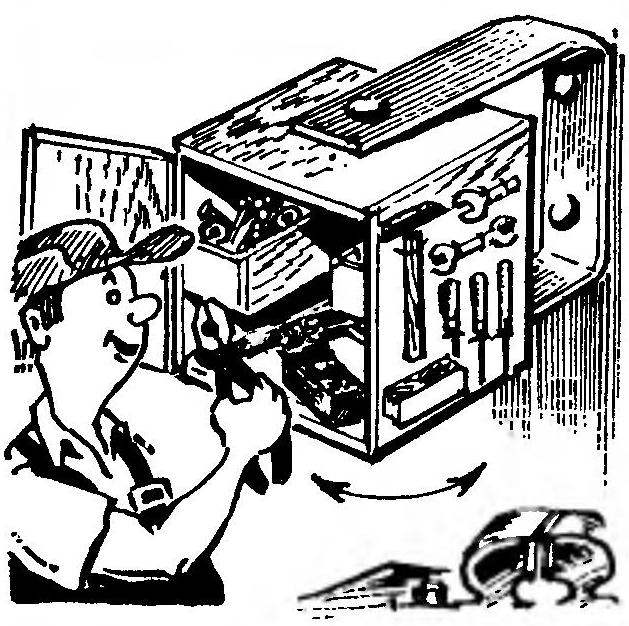 Shield with instruments convenient, but takes a lot of space on the wall. To combine ease of use with economical home location of instrumentals that will allow such revolving design: the metal clip-bracket and rotating the box. If the latter is to do with doors, it is on the shelves, you can store bulk fixtures.
Recommend to read
THE GLIDER IS A NEW TYPE
This unusual radio controlled model glider designed in an unconventional scheme: on the one hand, the idea of carrying the fuselage (or "inhabited wing"), the other — hard power...
UNIVERSAL POWER SUPPLY
Every radio Amateur knows that without a source of constant and alternating stresses of different magnitudes in practical work is not enough. He needed to establish radiocontrole, repair...