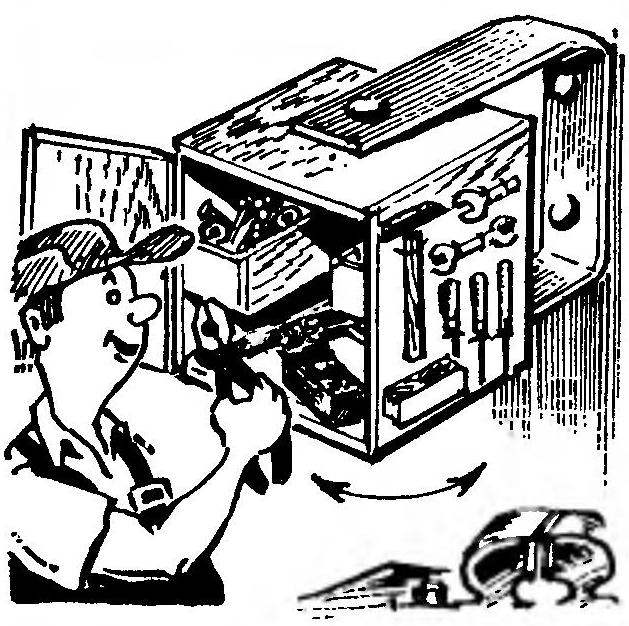 Shield with instruments convenient, but takes a lot of space on the wall. To combine ease of use with economical home location of instrumentals that will allow such revolving design: the metal clip-bracket and rotating the box. If the latter is to do with doors, it is on the shelves, you can store bulk fixtures.
Recommend to read
IN THE SAND WITH OIL
Usually in rural houses and garden plots economic tool stored in sheds or workshops outside of the house. Such areas are characterized by high humidity, corrosion of metal parts. To...
SHOVEL ON THE DOOR HANDLE
Shovel — ancient as the world, the instruments of labor. The design of it worked for centuries, and new, it would seem, not to invent. However, enthusiasts no-no and suggest something:...