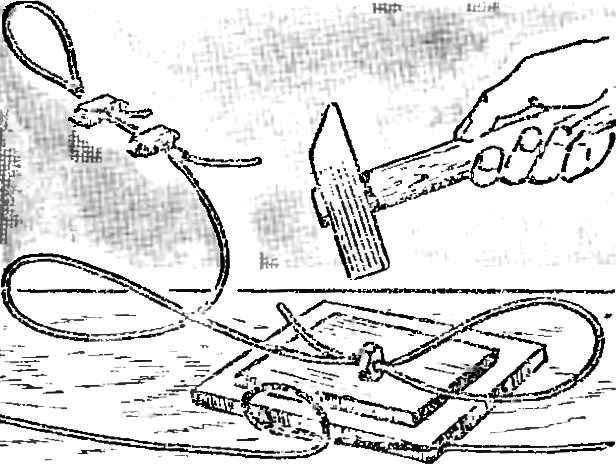 When making loops on the ends of the steel wires are usually soldered. Propose a rapid method of producing such hinges. Reliability is guaranteed. I put the nut on a loop of the right size and flatten it with a hammer. Curled, carved tenaciously grasps the rope. If necessary, you can put in such a way and two, and three nuts, and it will go even defective with torn threads.
V. DMITRIEV, village of Kaa-Khem
Recommend to read
INSTEAD OF SEALANT
Threaded connections, plastic drain pipes kitchen sinks are very fragile. And not only that I tried to make them sealed: and changed the pads, and wrapped around the pipe with rubber...
FABULOUS BITE
Is it possible to catch a fish, caught in an extreme situation and not having anything on hand for this? But the button that you have? And to dissolve any knitted thing, to get thread...