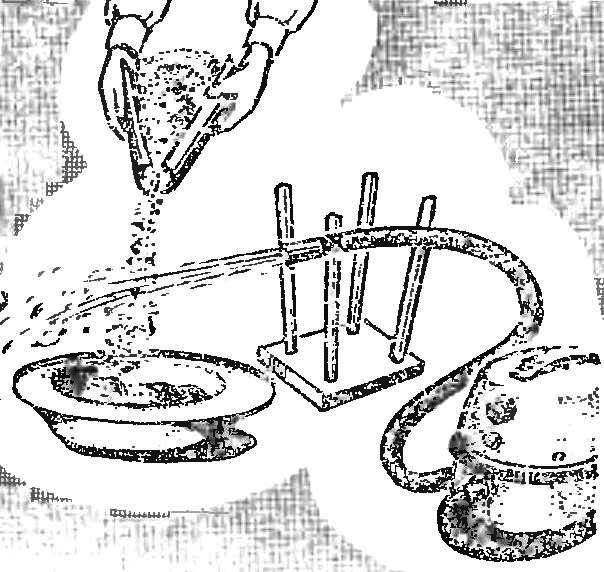 Forest dwellers often have difficulties in the processing of cranberries, blueberries, cranberries. But a great helper in this case may be an ordinary vacuum cleaner. You only need one end of the hose to insert in the outlet hole of the vacuum cleaner, and the other to attach, say, to the legs of an overturned stool. Filling the funnel is pre-dried berries, you need to pour it in the jet emerging from the air hose. The berries will fall into a container substituted, and the COP fly off to the side.
A. NAZAROV, student of the 3rd class, D.

Hill, Arkhangelsk region.
Recommend to read
PORSCHE 911 CARRERA CABRIOLET
The legendary PORSCHE 911 was built in 1964 and is still producing cars with "911" is the Foundation program of the company Porsche.   The first version of this car was equipped...
SPANNER… FIRE
Works as a blacksmith, I want to tell you a secret: it's easy to Unscrew the rusted screw connections. Since they have the opportunity — heat the screw a few degrees to about 500-600...