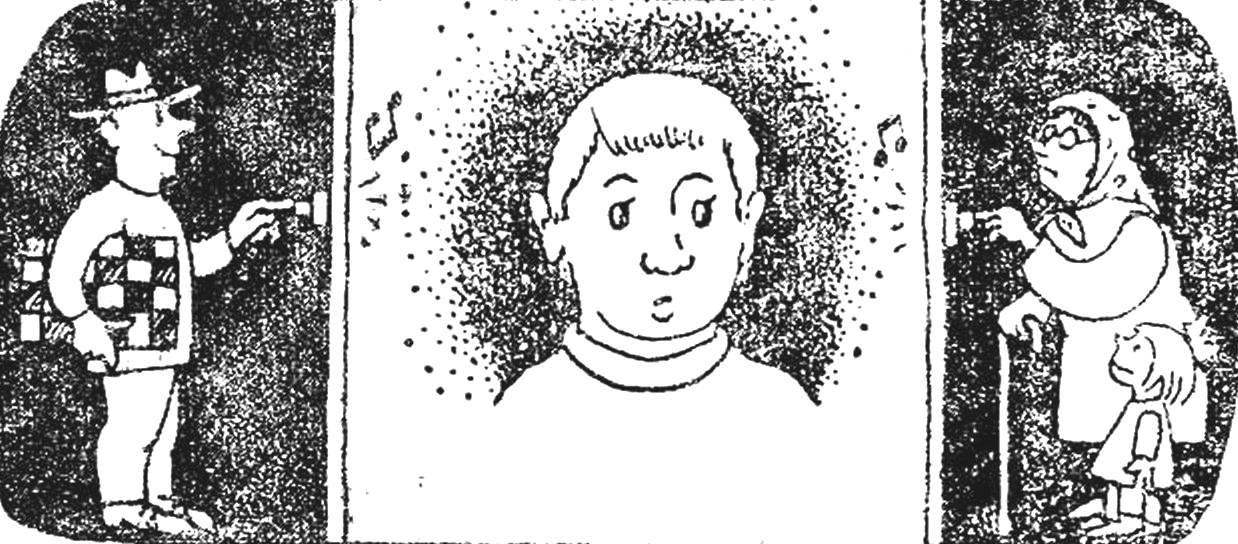 When apartment, Villa or house have two entrances, it is not always clear where to call. Electrosonic, which tells of the Bulgarian journal "Radio Television Electronics", rid us of this inconvenience. When you press the button S2, relay K1 cambiocorsa their contact close. Simultaneously, lamp H2 lights up. Call H3 will beep until until the capacitor C1 is not charged up to the supply voltage. To signal again, the button S2 is released, and the capacitor C1 is discharged through the winding of the call. H2 lamp continues to burn as long as the supply circuit of the relay K1 will not open with button S3.
Button S1 is followed by a call and turning on the lamp H1. Call duration 1 s pause — 2 s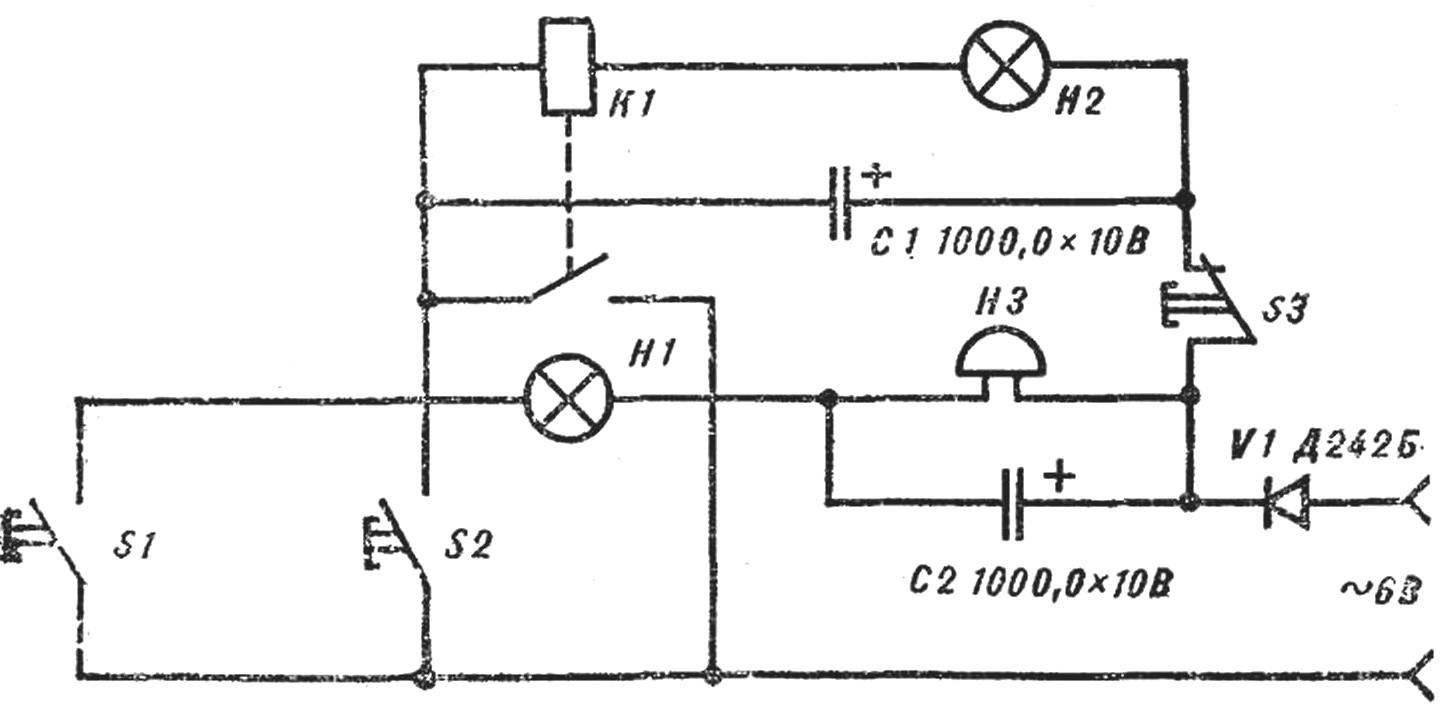 In the scheme used: the call DC on 3-8, a relay with a coil resistance of 30 Ohms and an operating voltage of 6-8 V, 6,3 ВХ0 bulb H1,3 and H2 — 3,5 ВХ0,2 A.
Recommend to read
HOW TO COLLECT THE ASHES?
Any stove is the ash pit, and if the fuel is solid, it is always accumulated ash, which occasionally have to shovel. To simplify this work, I invented a kind of scoop drive. It is...
MILL INSTEAD OF THE PLOW
The tillers, was developed by Genrikh Alekseevich Kuznetsov from Moscow, is different from many homemade designs use instead of the plow cutters. Turning to the work shaft at the same...