In recent years, the aviation enthusiasts in many countries are showing great interest in flying on makeshift gliders-the gyros and the gyros. Inexpensive, easy to manufacture and easy to pilot, these aircraft can be used not only for sports but also as an excellent way to familiarize wide circles of young people with the element of air. Finally, they can be used for communication. In 1920 – 1940th years, gyros were built in many countries. Now they can be seen only in museums: they could not compete with helicopters. However, for sporting purposes the gyros and especially towed gyroplanes-gliders are used in our days (see figure).
We have the design and construction of microabrasion are primarily engaged in student design Bureau of aviation universities. The best cars in this class were exhibited at the exhibitions of technical creativity of youth, and so Readers of "Modeller-designer" in the many letters asking to tell about the device of gliders gyroplanes and mikroavtobusov. This question, once fairly well covered in the magazine master of sports G. S. Malinovsky, who in the prewar years, participated in experimental works with the gyros industrial buildings.
Essentially, this article is still relevant because it touches on an interesting area of technical creativity, where fans of aviation can and should achieve great success. The article does not claim to be exhaustive coverage of the issue. This is only the beginning of a larger conversation.
THE CONVERSATION BEGINS WITH "FLIES"
Everyone knows the flying toy known as "Fly". This rotor (propeller) mounted on a thin stick. Is to spin a stick with his hands, like a toy she'll break away from his hands and quickly soar, and then, slowly rotates, drops to the ground. Understand the nature of its flight. Took off the Fly because we have spent some amount of energy on her promotion – she was a helicopter (Fig. 1).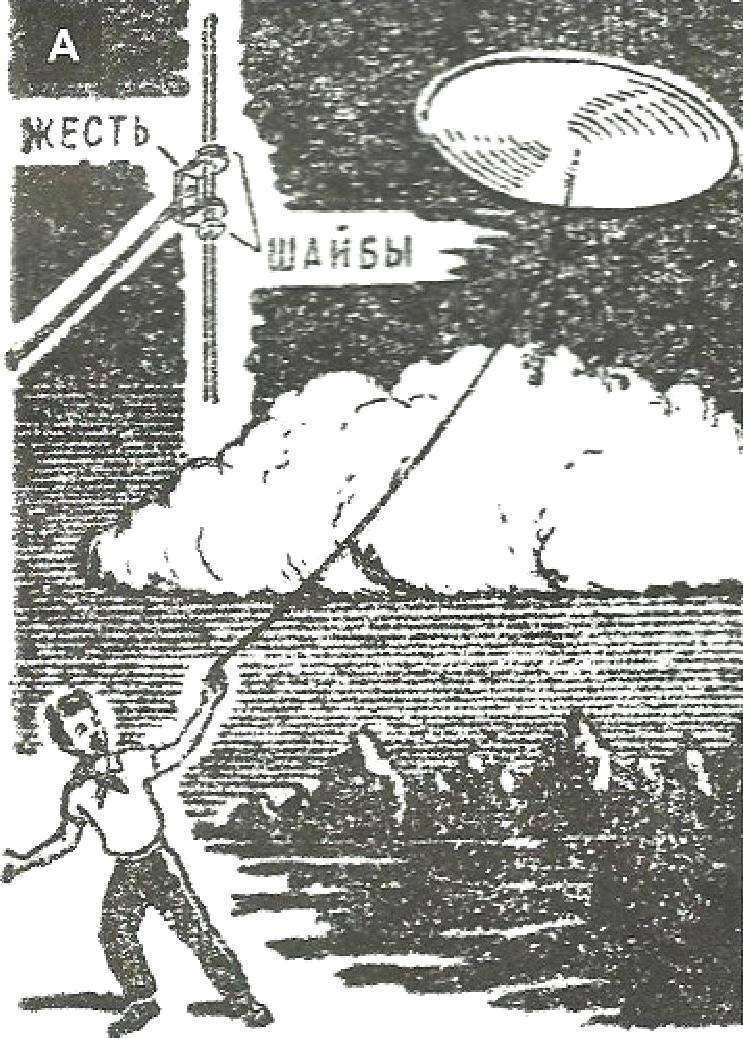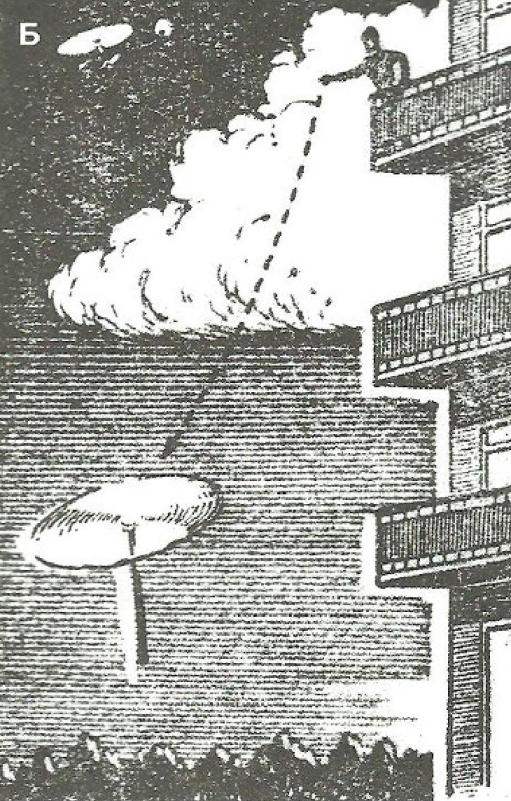 Fig. 1. Flying toy "Fly":
A – start; B – descent in autorotation
Now tie it to the stick, on which is mounted the rotor, a thread length of 3 -5 m and try to pull the "Fly" against the wind. It takes off and under favorable conditions, quickly spinning to gain altitude.