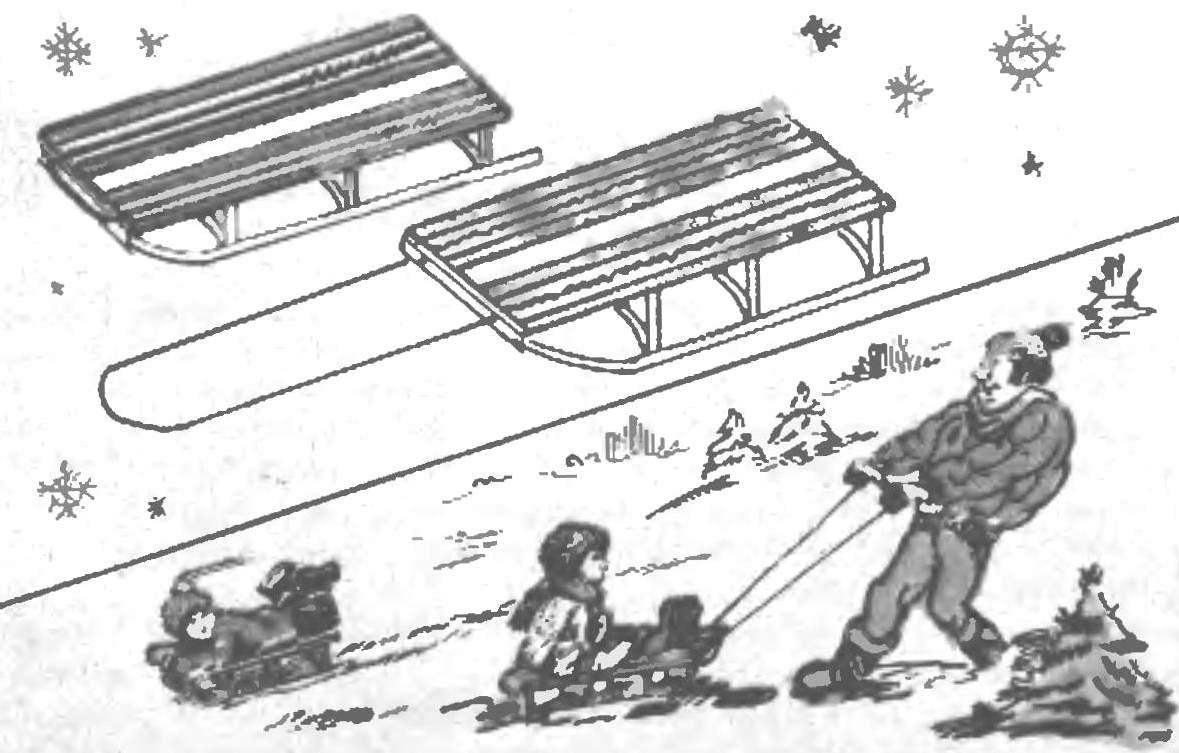 That the cord does not interfere with the movement of the sled during the descent from the mountain, I propose to make it retractable. For this to end you need to tie the two segments of elastics and pin them at the back of the sled. The knots will serve as the limiters of pulling the rope when towing.
A. KUZMIN, Leningrad
Recommend to read
ZIS-101
The name of the Plant named after Stalin (the former AMO), which produces trucks and buses, has received in 1931. The first attempt to organize the production of passenger cars took...
"FISHING" WITHOUT WATER
The kids, happily folding cubes and collecting of the pyramid, and did not suspect that this so-called educational games designed to develop quickness and coordination. But they have...