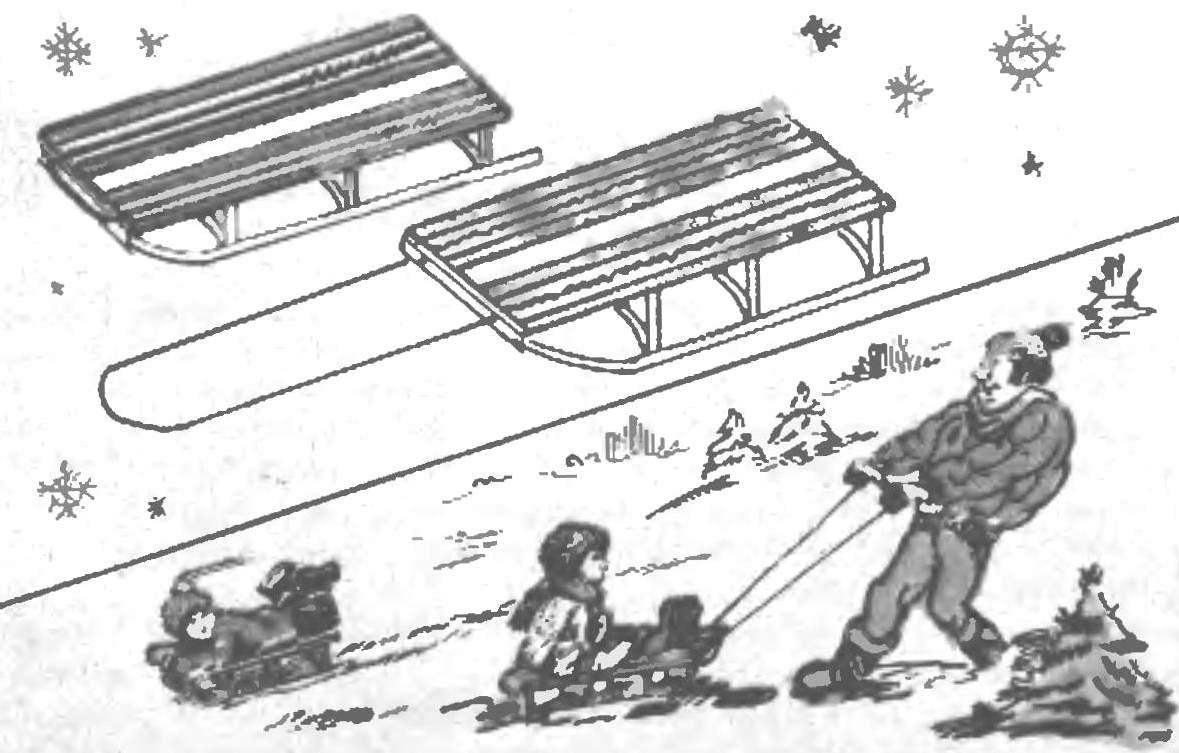 That the cord does not interfere with the movement of the sled during the descent from the mountain, I propose to make it retractable. For this to end you need to tie the two segments of elastics and pin them at the back of the sled. The knots will serve as the limiters of pulling the rope when towing.
A. KUZMIN, Leningrad
Recommend to read
TWO-HANDED BARREL…
To lift and move manually to a large barrel and it is not easy and inconvenient: not to hold on. Meanwhile, equip it with a pair of convenient handles very easy. Do in the side wall at...
SKIING IN THE SAIL
The desire to ski "with the wind" makes us resourceful athletes to invent a new sport: racing on skis towed behind a motorcycle (skijoring), boat and even horse. Today, it seems we are...