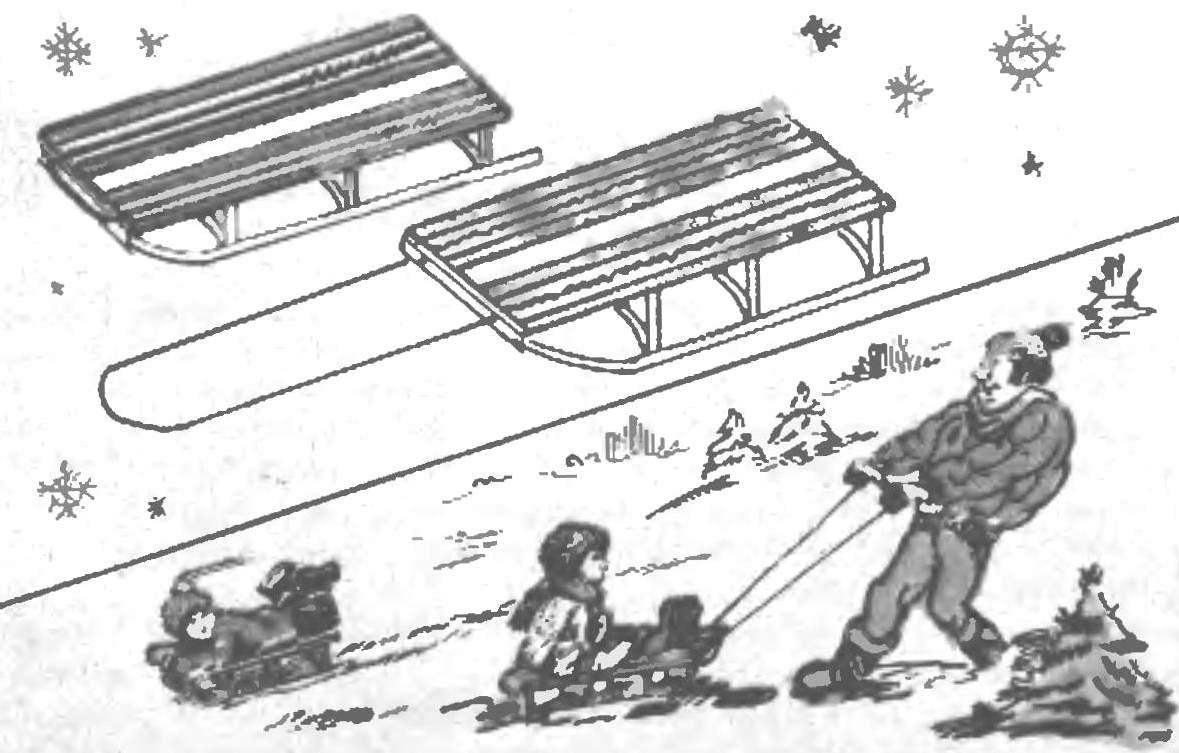 That the cord does not interfere with the movement of the sled during the descent from the mountain, I propose to make it retractable. For this to end you need to tie the two segments of elastics and pin them at the back of the sled. The knots will serve as the limiters of pulling the rope when towing.
A. KUZMIN, Leningrad
Recommend to read
THE CLIP BANDAGE
I saw in the hospital, as the nurse deftly fastened on me the bandage from the bandage: as usual, tying the cut end of the tape, and using some staples. Considered and marveled at the...
RELIABLE CLOTHESPIN
Instead of the usual wooden pegs were the same, but the plastic that slid more than the former and thus hold somewhat worse. To increase their reliability can be invested inside as shown...