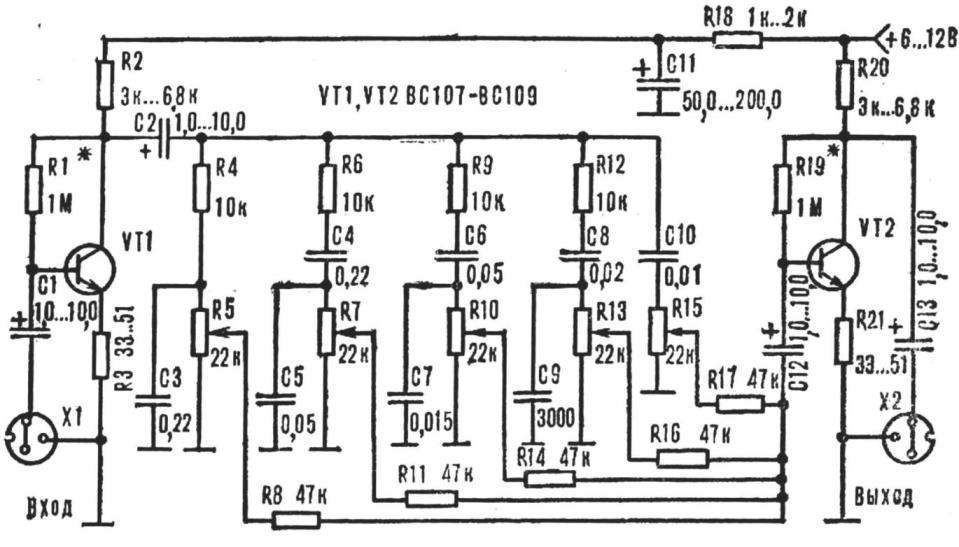 Equalizers are designed for frequency correction of the playback devices. The scheme of such a device published by the Romanian magazine "Technium". We are talking about passive bandpass tone corrector, is connected between the two amplifier stages, compensating the loss of gain in the passive circuits. Variable resistors R7 and R5, respectively, lower and adjust the lowest frequency, R10 — medium and potentiometers R13 and R15 — highest and the highest frequency.
The device is powered by the voltage source 6 — 12V-current consumption less than 10 mA. Mode both transistors DC current set by selection of resistor R1 and H19. The voltage at the collectors of VT1 and VT2 should be about half the supply voltage.
In the equalizer you can use any low-power silicon transistors КТ3102, КТ342, KT315, КТ312, КТ306 with any alphabetic indexes.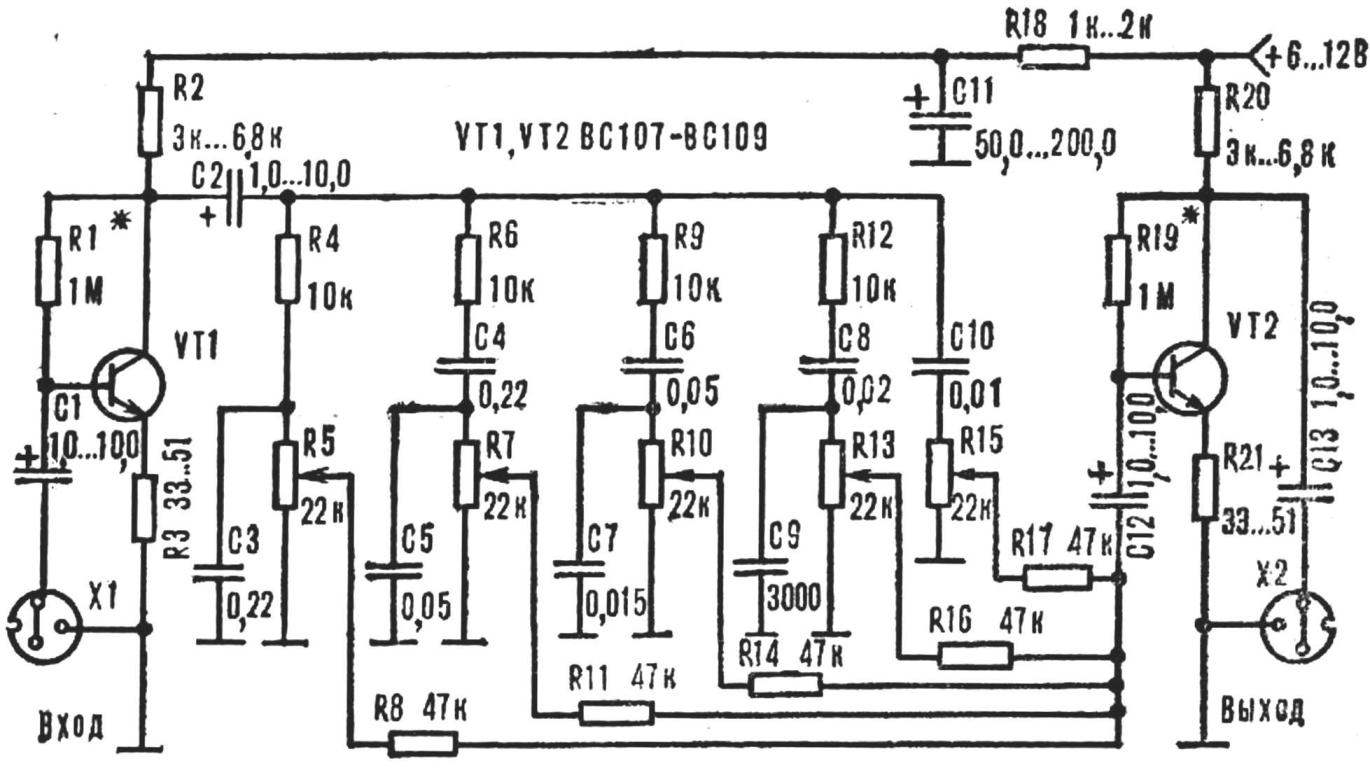 When using the potentiometer slide type is easy to imagine the shape of the frequency characteristic of the equalizer according to the position of the pen — in this case, it is called "graphic".
Recommend to read
BLOCKS "ZIGZAG"
The cubes have always been for kids the most popular toys, because most "obedient" to their fantasies and allow yourself to collect a variety of shapes. But the kids pretty quickly...
PLOW: LOOK FORWARD AND MAKE OURSELVES
"The walk-behind paired with the transport carriage (thanks to "M-K"!) made. And now to get-to bring something on the farm for me, as they say, no problem. But good plow still on the...