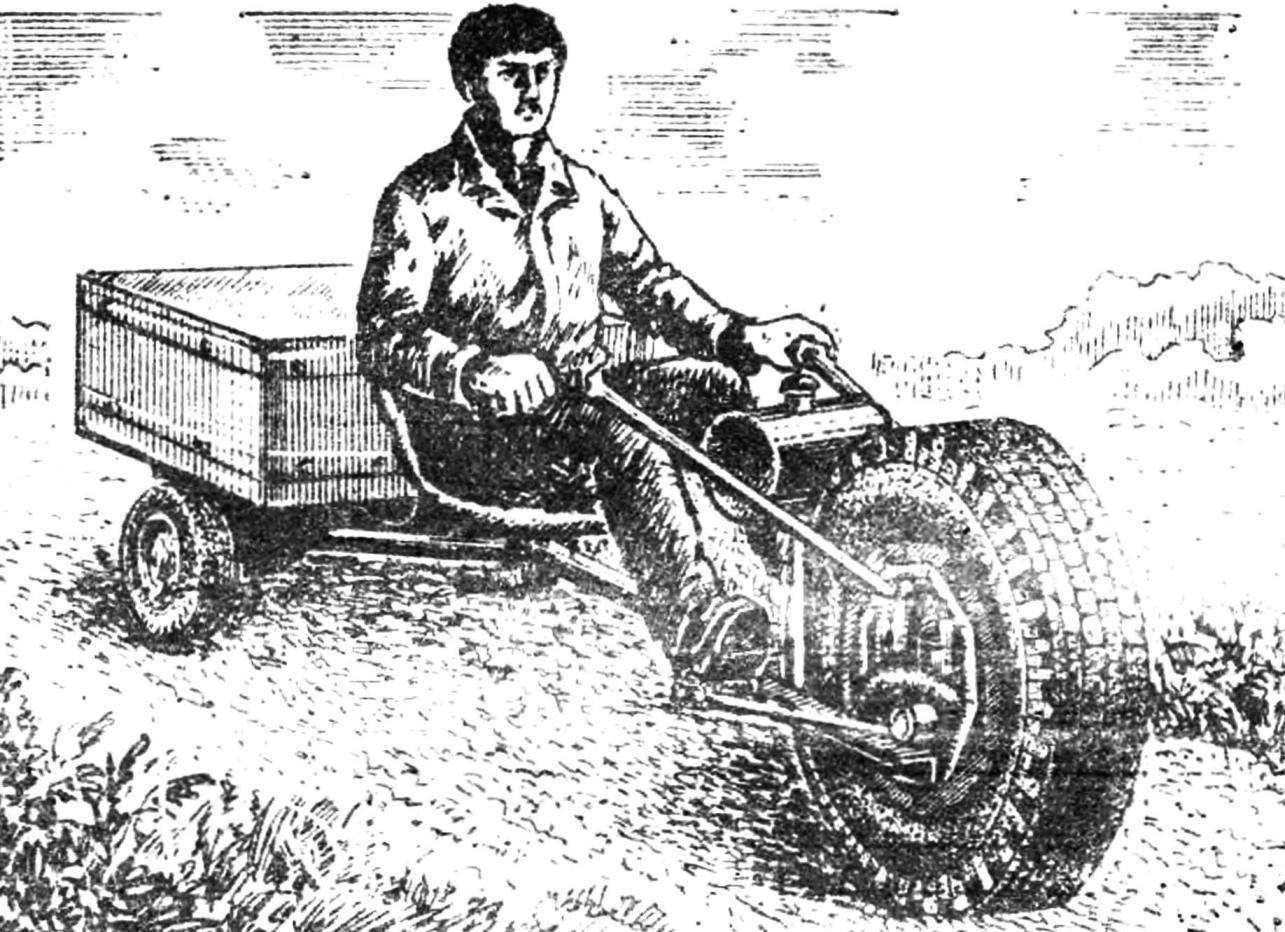 Compactness, maneuverability and good traction — the undoubted advantages of the one-wheeled tractor created at the station of young technicians in the city of Novotroitsk. They managed to obtain, using the unusual tillers layout of the "wheel — motor", which provides a minimum unit size, and ease of transmission.
It is no secret that large diameter wheels have better maneuverability. In the case of using them and, by increasing the contact area — they provide good adhesion to the pound. However, when installing the power unit above the wheel or behind tillers obtained is too high or long. Why not use the internal volume of the wheel, placing the engine in the center ring of the disc?
Our truck was used the engine of the scooter T-200. It is mounted on welded tubular frame supported by five rollers on the inner ring of the wheel disc. The output sprocket of the engine are connected by a short circuit with the intermediate shaft, which still fortified sprocket cycloid gear with the drive wheels.