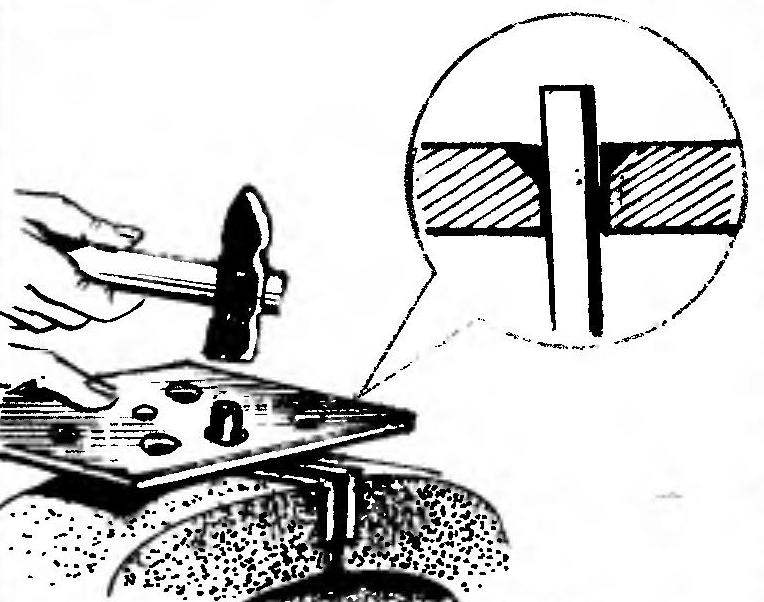 Once the magazine was published by the Council as to produce a rivet with two corners with holes, tightened with bolts or vitami M6. But you can make it easier and rivets to get faster and not Unscrew-screw each time a fastener of the mentioned devices. Enough to take a plate thickness of 4-6 mm and to neverlet in her holes for different diameters of rivets, razzenkovku them on one side for receiving hats "wpoty". Then clamp in the vise a suitable wire so that on the lips protruded end which is slightly longer than the thickness of the plate to dress it up with a corresponding hole plate and rasclaat with a hammer until the cap. Will just have to bite on the desired length of wire and rivet ready.
Recommend to read
WORKING SLED
As soon as the first snow fell, it became clear that the house has no need of such cargo winter vehicle as a sled. Child's sled for a long time "went" on a well-deserved rest in a pile...
ROLLING: SKATE AND GLIDE
Now more and more can be found on the streets guys, balancing on the rolling boards. They are not only confident of their own on descents: even the most adept going up a hill, easily...