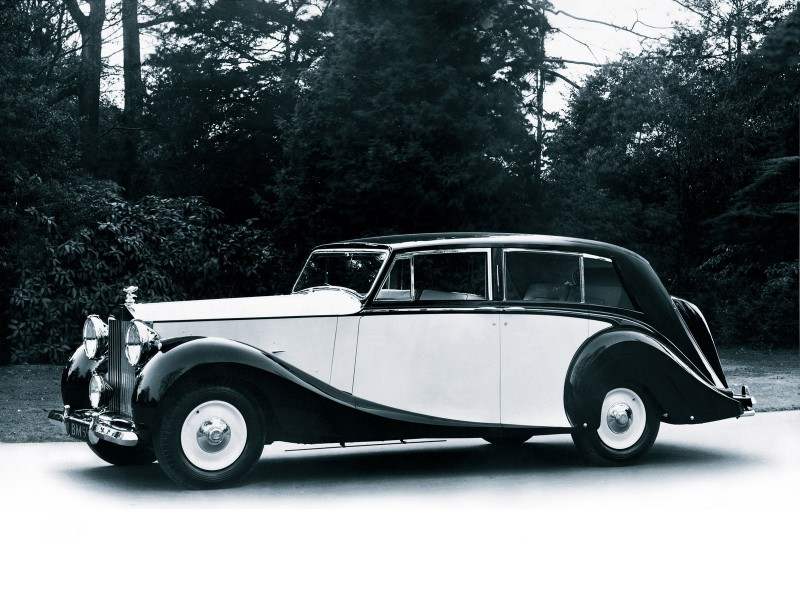 After the Second world war, the firm of Rolls-Royce, specializing in wartime in the production of aircraft engines, has again returned to the production of luxury cars. In 1947, the firm created the first post-war ROLLS-ROYCE model SILVER WRAITH, and in 1949 released the ROLLS-ROYCE SILVER DAWN is an enhanced version of this car, which was the first body that was made at the company Rolls-Royce (before that body was made by specialized tailors). The machine was equipped with row "six" prewar output.
The new engine is 8-cylinder "eight" working volume of 6230 cm3 — received in 1959, another "silver" ROLLS-ROYCE, dubbed the SILVER CLOUD II.
Following the "silver" car — ROLLS ROYCE SILVER SHADOW — firm released in 1965; it was the car with a monocoque body and independent suspension on all wheels. Due to the large commercial success of this model of the automotive branch of the company, having been in that period some economic difficulties, were able to correct shaky financial situation.
ROLLS-ROYCE SILVER WRAITH: vehicle length 6045 mm, width 2030 mm, height 1852 mm; engine capacity 4887 cm3, power 160 HP; acceleration to 100 km/h — 12 s, top speed 150 km/h.
Recommend to read
ALWAYS AT HAND
Than a good hand drill is convenient to operate in tight spaces. But needed a drill of a different size or required stronger tightening Chuck, and have to return to the tool shelf......
HISPANO-SUIZA K8
"Lulls you into soft swing blue "Spanish-Suiza" — these lines from a song of Alexander Vertinsky characterize the car is very well known in the first half of the last century firms...