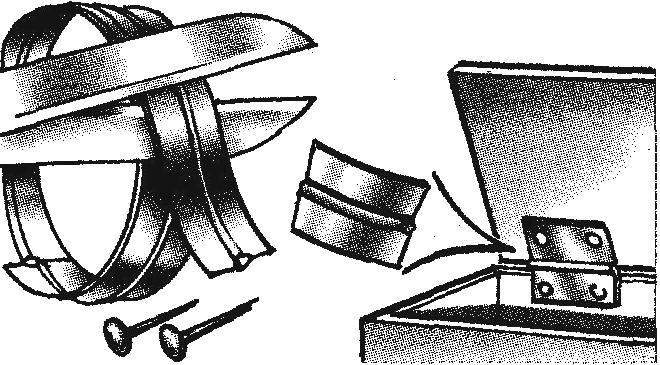 Elastic tape used to seal the cracks in the frames of Windows and doors, you may find a different use, if there is a need in the hinges for the lids of small boxes or caskets. Enough pieces of tape to attach, using nails with a wide hat to the body and the lid: when opening such a loop will be slightly podrazumevati, while holding the lid in the raised position.
Recommend to read
THE WING ALONG THE FUSELAGE
A distinctive feature of this model of rocket plane is turning the wing. It is set along the fuselage, which eliminates any possibility of the appearance of the spiral during takeoff. ...
JAVA-NO BATTERY
For the conversion of motorcycle into bezakkumulyatornyh I purchased: alternator 43.3701 (from motorcycles "Minsk" or "Sunrise"), two thyristor switch, CAT-1, the unit BKS-261.3764,...