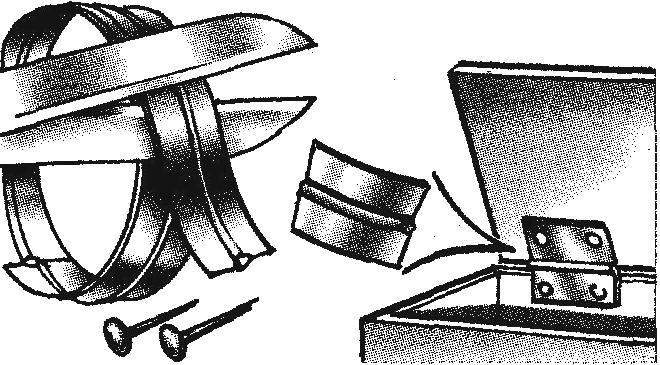 Elastic tape used to seal the cracks in the frames of Windows and doors, you may find a different use, if there is a need in the hinges for the lids of small boxes or caskets. Enough pieces of tape to attach, using nails with a wide hat to the body and the lid: when opening such a loop will be slightly podrazumevati, while holding the lid in the raised position.
Recommend to read
SO AS NOT TO CREAK
Even the most Mature person reacts to squeaky door hinges in the house is so unpleasant and irritating they sound. And if the split lubricating door hinges you can without much of a...
HELP LOOP
Half of normal door hinges can be a good aid in the hands of clever DIY. Judge for yourself. With its help, will be able to easily straighten the nail using the loop as shown in figure...