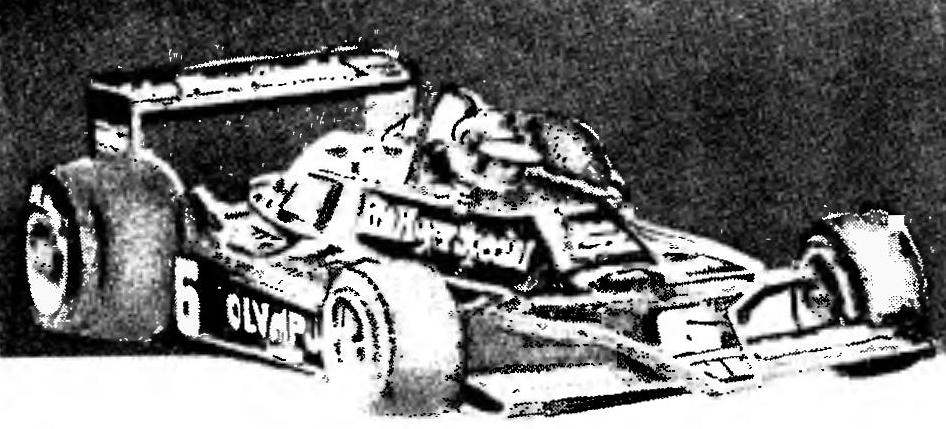 Going into the club "Technical modeling", we saw a lot of bench models made of paper and cardboard by One of our members suddenly suggested — and in fact the GAK you can build and track racing. Then it will go is available for all thick thick paper or thin cardboard! This material allows to implement all the plans and fantasies in the manufacture of the trace models.
Usually the chassis and body of our guys are made of sheet metal or foil, soldering well-fitting parts. For modelers-beginners this technology is time-consuming and complex that sometimes is a serious obstacle to the manufacture of your little micro-car. For the conditions of the circle in which training in the management of EN-route pay a lot of attention and time, the paper case will be a great help in the acquisition of driving skills. Subsequently, as practice shows, a new chassis and body is very resilient and easily repaired.
Thus it is useful to know, for example, cardboard of the type of EVS thickness of 0.5 mm is about eight times lighter than sheet metal! Therefore, at almost the same strength paper micromachines has considerable reserves in mass. Now we can confidently recommend "paper" technology and other modelers-tracks.
Before proceeding to the construction of the hull, you need to prepare the materials and tools. For of blanks is well suited solid thick cardboard box for shoes or other household goods, as well as on cardboard (or presspan). Of the tools you will need a good knife, scissors, ruler, a few templates for curved lines, a compass, a small brush, glue like PVA or "Moment".