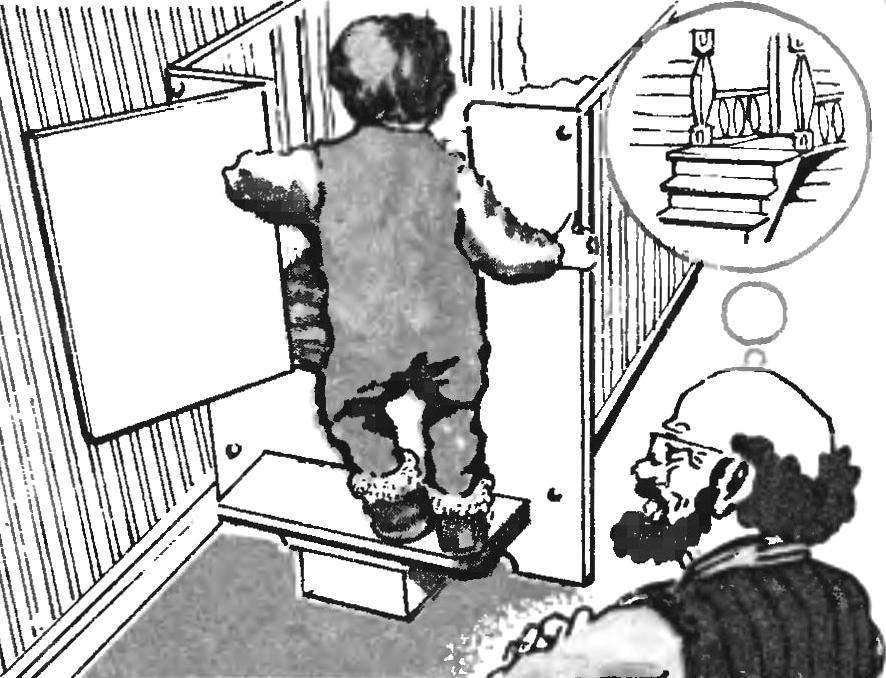 Independently vylezanija cots small children, as shown by medical statistics, often leads to injury. To protect the child, if one of the end walls to make a door, and just below her step.
Recommend to read
MODELIST-KONSTRUKTOR 1980-07
CONTENTS: Simulated fantasy (1). July 27 - Day of the Navy of the USSR: V. Alexeev. Reliable shield of the homeland (4). ENEA - young innovator: With an eye on quality (6). ...
FOLDABLE, WALL
From garden benches from weathering are more likely to suffer seat: on the horizontal plane accumulated snow caps, russiausa in the thaw and rains have had a devastating effect. The...