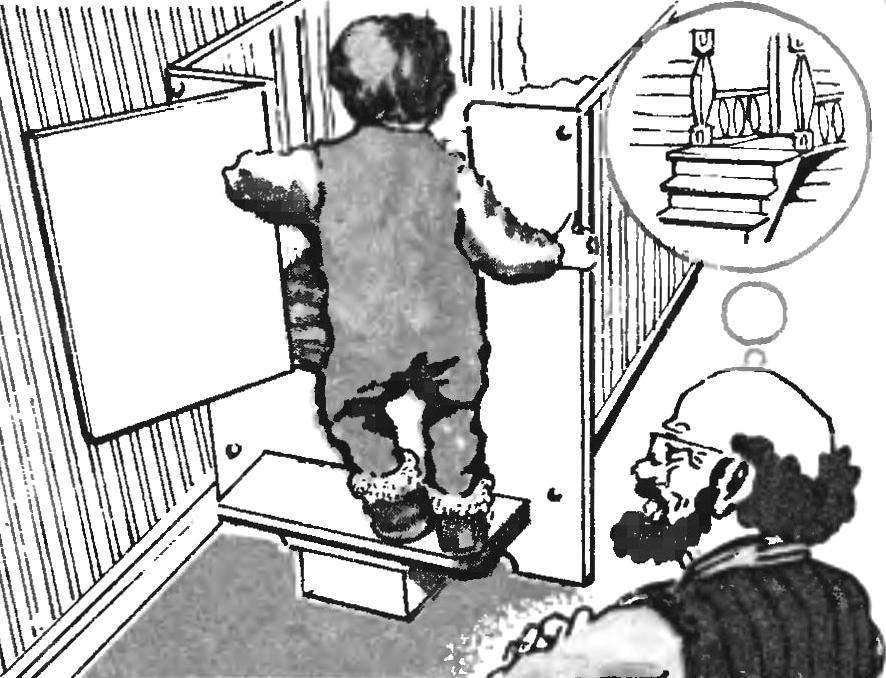 Independently vylezanija cots small children, as shown by medical statistics, often leads to injury. To protect the child, if one of the end walls to make a door, and just below her step.
Recommend to read
Aero L-29 Delfin (Czech Republic)
The development of L-29 was started in 1955, took the initiative by a group of engineers from the Research and test flight Institute of Czechoslovakia. First flight of L-29 made the...
A KNIFE INSTEAD OF SCISSORS
It took me home a few flat rings of cardboard. Cut with scissors for a long time. I have set a goal to make the device comfortable to simple.   In industry, these rings are made...