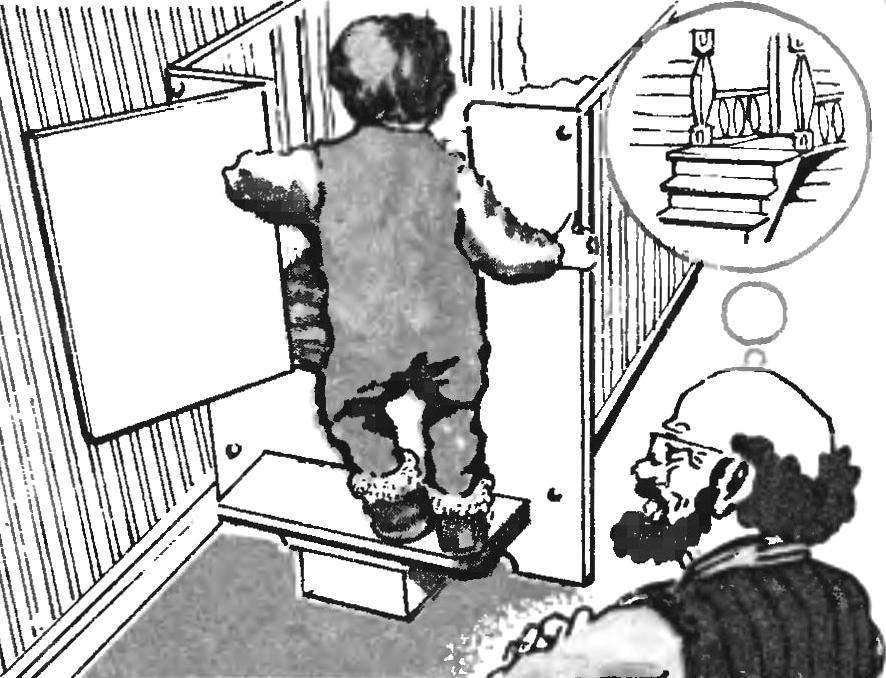 Independently vylezanija cots small children, as shown by medical statistics, often leads to injury. To protect the child, if one of the end walls to make a door, and just below her step.
Recommend to read
NOV OLD RAZOR
The "grandfather" safety razors, which have long ceased to use it, there's one valuable part, of which it is possible to use for other purposes — it clip. Unscrew the components, remove...
CAREFUL DRILL
If there is a need to make a hole in the polished furniture or to protect the surface of the finished furniture plate when drilling through it — enough to put on a safety drill "puck" of...