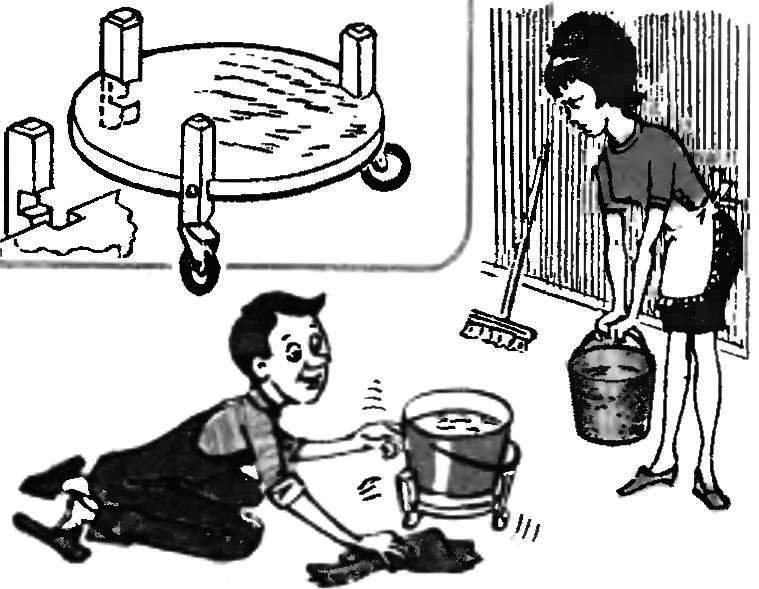 Floor cleaning the process is quite tedious, especially when cleaning larger
areas. A little easier it can, if to produce for a bucket of water special stand, equipped with three swivel furniture wheels.
Recommend to read
TEE+PIPE+TEE=…
...No, not guess: not the water column, and not a pipeline. Young technicians secondary school in the village Pashkovsky Krasnodar territory as a result of creative "addition" to the...
SEA KING HAS. Mk.1
In 1959, the English firm Wesland received a license for the construction of helicopter S-61 design I. Sikorsky, which was later created in several versions. One of them was designed for...