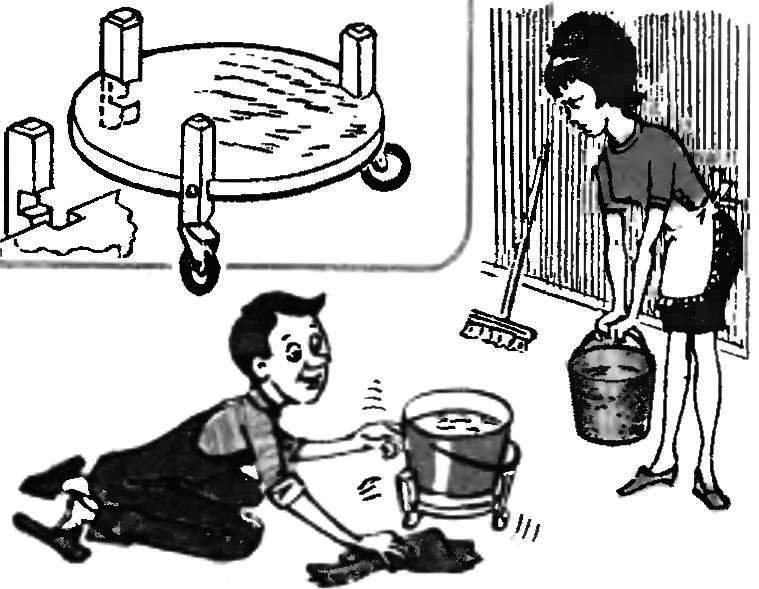 Floor cleaning the process is quite tedious, especially when cleaning larger
areas. A little easier it can, if to produce for a bucket of water special stand, equipped with three swivel furniture wheels.
Recommend to read
WITHOUT BURSTS
Carrying water-filled bucket at a great distance, it is difficult to ensure that it is not spilled. The problem will remove a simple technique, often used by rural Housewives is...
NOV OLD RAZOR
The "grandfather" safety razors, which have long ceased to use it, there's one valuable part, of which it is possible to use for other purposes — it clip. Unscrew the components, remove...