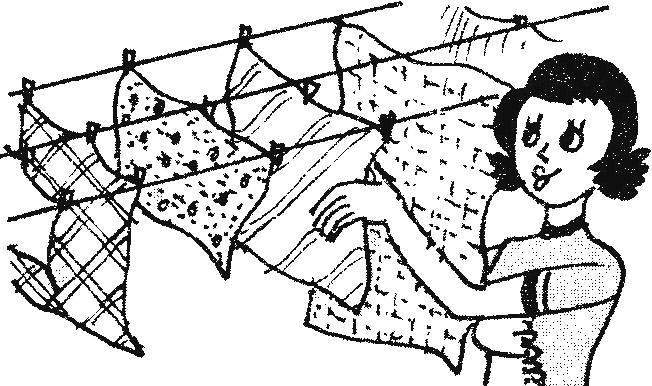 For drying clothes usually are stretched one or two ropes, but wide things on them is placed a bit, you have to lengthen them. However, if the Laundry on the clothesline to hang not along and across, things would fit much more.
Recommend to read
CAN AND A NAIL
Clothespin is adapted for hanging on a rope or wire. If adapt it for suspension, say on a nail — there would be a more versatile clip. It turns out to do just that. Enter into the hole...
BETTER THAN HOOKS
If you rode into a new apartment and have not had time to nail in the bathroom hooks for towels, don't rush. That you will always have time to do. It is much easier and looks prettier...