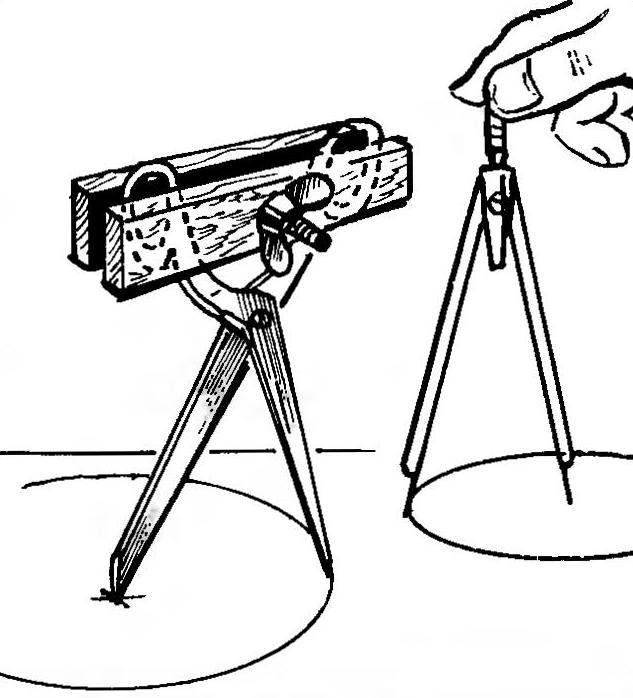 The shape and design of the shear itself suggests to use them as a compass or gregoratos. If they are to produce the picture shows the clip, then use the scissors for these purposes is not difficult. It will require only two wooden block, through which is passed a clamping screw nut-"lamb". The length of the wedges should be chosen such that it will last under step sliding of the ends of the scissors. With this device you can not only draw a circle in sheet, but cut it gradually Proserpina sharp tip scissors the surface of the workpiece.
Recommend to read
SNOWMOBILES: IDEAS AND DESIGNS
Snowmobile, manufactured by V. I. Shadrin is not motonarty. The author of the design set out to make winter "Rover" of the Izhevsk motorcycle plant with minimal alteration to improve...
HOLD THE STRIPS
Knife planer should have a perfect sharpness, so then it has to be sharpened. It is usually the abrasive on a flat block, which strives to glide along the table, from which straying to...