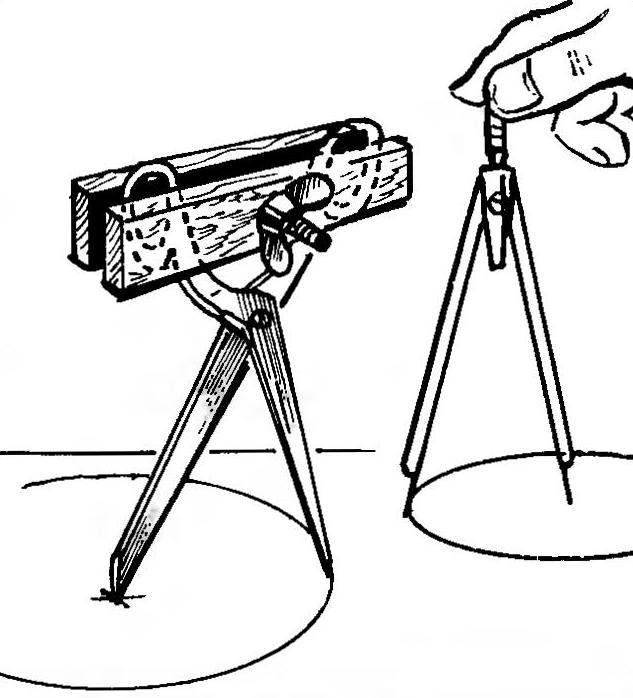 The shape and design of the shear itself suggests to use them as a compass or gregoratos. If they are to produce the picture shows the clip, then use the scissors for these purposes is not difficult. It will require only two wooden block, through which is passed a clamping screw nut-"lamb". The length of the wedges should be chosen such that it will last under step sliding of the ends of the scissors. With this device you can not only draw a circle in sheet, but cut it gradually Proserpina sharp tip scissors the surface of the workpiece.
Recommend to read
Hello!.. DO YOU HAVE DRILL?
True stories about Vitka-inventor. That day we swam in a rubber boat Vaikinai far. Left behind and the dam, and willow spreading, with lower branches which is so convenient to dive, and...
BOAT-"SNIPER"
The competition for these ship models at first glance is simple, if not primitive. What could be simpler: he included the engine, took aim and wait for the "jug" slip in a shot finish....