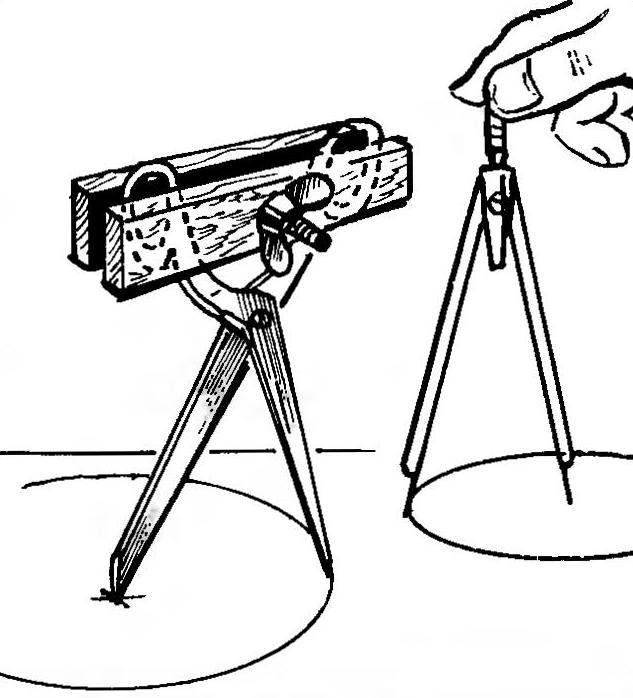 The shape and design of the shear itself suggests to use them as a compass or gregoratos. If they are to produce the picture shows the clip, then use the scissors for these purposes is not difficult. It will require only two wooden block, through which is passed a clamping screw nut-"lamb". The length of the wedges should be chosen such that it will last under step sliding of the ends of the scissors. With this device you can not only draw a circle in sheet, but cut it gradually Proserpina sharp tip scissors the surface of the workpiece.
Recommend to read
"MAKAR"-THE FARMER
In the "M-K" No. 3, last year, as the announcement was published a small article about this tractor. As reported, the tractor I put together in 2010, and although already hard at work on...
CONVENIENT AND EVERYTHING IS AT HAND
Not to dwell on his haunches (if you planted seedlings in the garden or in the greenhouse, laid out by a car repair) — for any "knee" work your good helper will be here is the seat box. ...