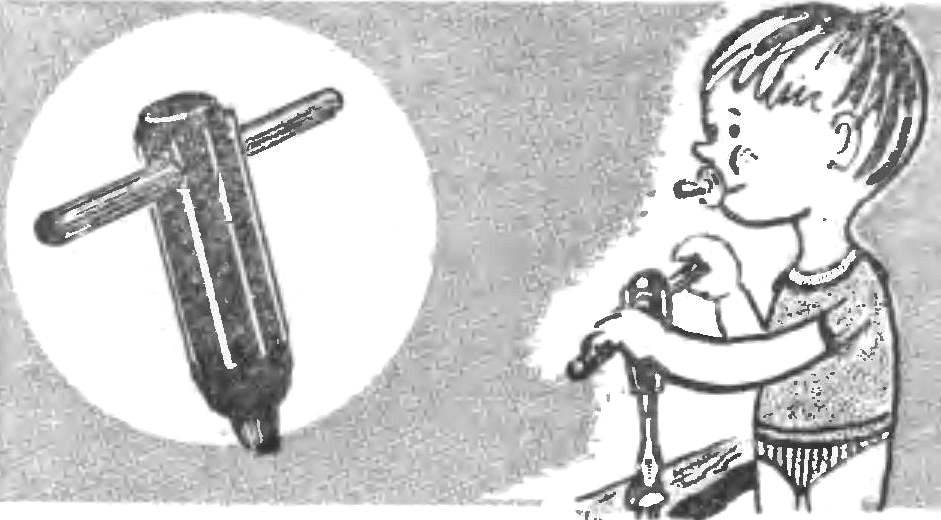 It is not easy to Unscrew a tight screw, rusted bolt, firmly seated the screw, if the screwdriver is narrow and uncomfortable handle. However, to improve it and make the screwdriver a "strong" literally in a few minutes. Drill the top of the handle through the cross hole to Insert a ratchet steel rod of appropriate diameter, or just a nail, and you have a screwdriver with a lever.
V. GONCHARENKO, Simferopol
Recommend to read
AND DON'T NEED A CRANE
To lower or to raise from a well or wells cargo will allow here is a simple fixture. It consists of two stakes and relying on a steel rod with a diameter of at least 30 mm, with a...
THE WING — NO PROBLEM
Compared to any other nut, wing is much easier to use: tighten and loosen easily by hand even the old, "stuck". But you can make the wing bolt! Here is a way of turning any bolts in the...